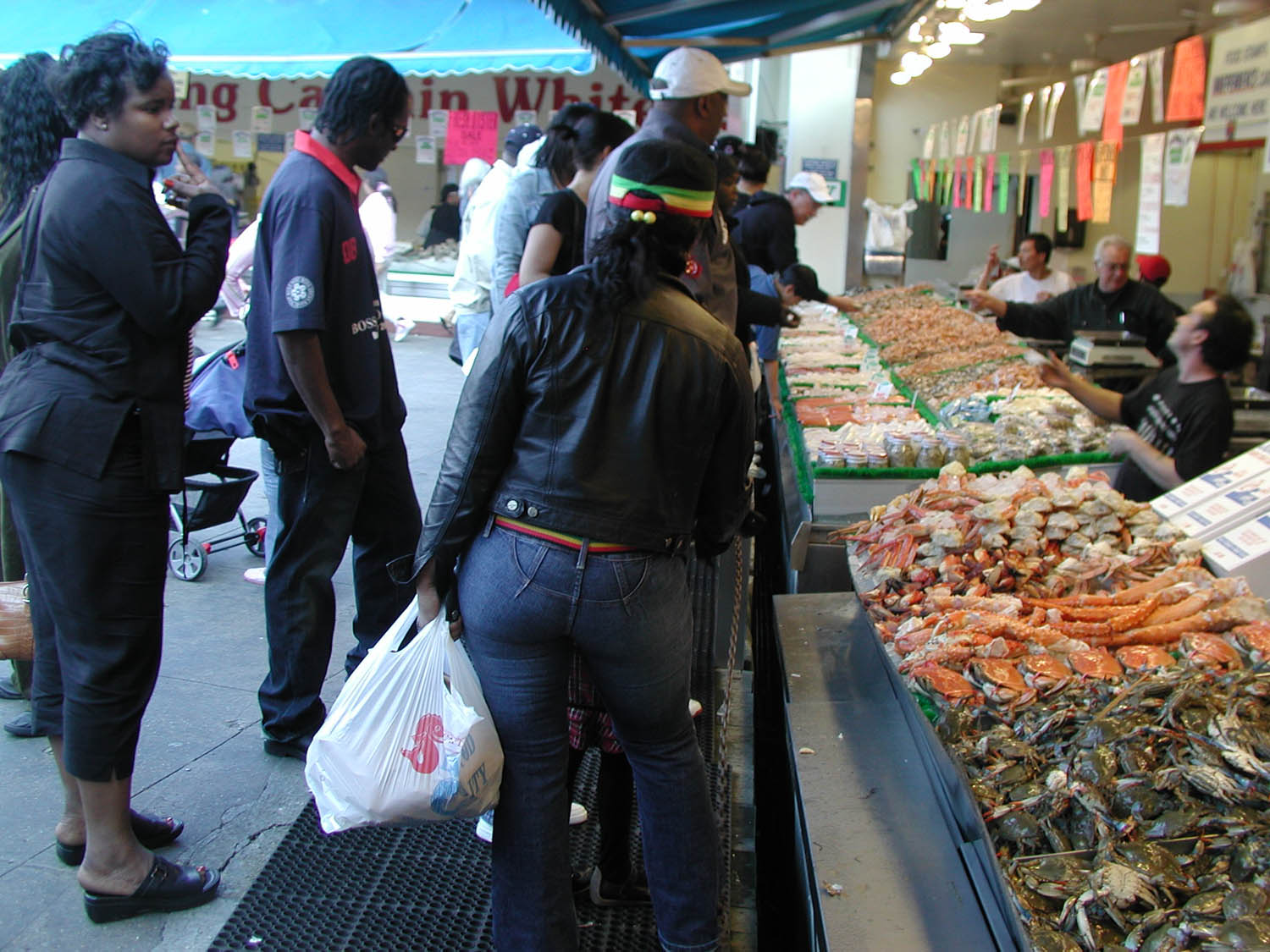 On The Waterfront: All Mixed Up – Marinas Within Mixed-Use Development
Published on January 18, 2018
Whether part of some new grand master plan project or a more modest plan to update, improve or expand an existing facility, marinas are increasingly tied to or evolving into some form of mixed-use developments. In many cases, it just makes sense. For an existing facility, it's typically providing diversification, additional on-site activity, and additional sources of income. For the grand development plan, the marina is quite often the central amenity that makes the development unique and provides the spark that makes the project work aesthetically, actively and financially.
Of course, just how mixed up those uses become will depend upon numerous factors, including available upland area, zoning, funding and "location, location, location," which is most often your best asset. Waterfront property is still in demand and increasingly difficult to come by. Even more difficult to find is waterfront land that is considered suitable for commercial development. In fact, zoning and related land use regulation often can present a challenge, particularly for existing facilities. While I have long been an advocate of zoning and related regulation that encourages retention or development of water dependent uses and helps ensure that there are still working and recreational waterfronts, in many cases, the rules leave little flexibility for marinas to adapt to the changing realities of the modern world. Somewhere in the middle there is a balance to be found that can both retain and encourage marinas and recreational boating, while allowing for complementary upland uses that may not be marine dependent. Additional upland development does not have to mean "selling out." If properly executed and operated, a diversified upland complex can lead to greater success (and profitability) for both the upland and in-water operations. And it doesn't necessarily have to be overly complex. For example, with more rural inland destination marinas, it might mean including cabins and/or a 'country store' as a complimentary use.
Brownfields and Remediation
The combination of land use restrictions and scarcity of developable waterfront property is what helps drive the redevelopment of abused and degraded areas of waterfronts around the world. Most are in metropolitan areas though some are in more suburban or rural areas with larger land areas. Many are previous industrial areas, landfills and terminals. Most of the sites have deep water, as ships used the area for loading and unloading. Due to prior uses, many have some type of contamination. In the U.S., those with contamination have been given the name of brownfield restoration projects.
The Google dictionary definition of brownfield is relatively loose, "a vacant or underused industrial or commercial property whose redevelopment is complicated by real or perceived contamination." The USEPA also uses the word, of course, and has an entire program centered around brownfield assessment, cleanup and redevelopment – including the possibility for grant monies, low cost financing and similar support.
Some of these areas are a natural for the development of a recreationally oriented marina. These sites tend to be within protected areas and traditionally have deeper water depths. So dredging may not be needed and wave protection, if even needed, is directed at mitigating ship, ferry and other boating traffic wakes as opposed to coastal waves.
Sign up for the Marina Dock Age newsletter.
Our newsletter delivers the latest news straight to your inbox including breaking news, our exclusive content covering the marina and boatyard industry, new products, and much more.
As a general rule, if the costs of the shoreline interface, upland cleanup and in-water cleanup work needed are able to be paid for with the upland development of retail and residential, then the associated marina development can be economically viable. In heavily populated boating areas, such as South Florida, the marina alone may actually be able to cover part or all of the cost of the shoreline interface and possible cleanup.
In either case, the marina can be a significant draw for the sale and/or rental of the upland residential units, and/or retail/commercial/office space business. In many ways, it is a natural part of a development.
In some cases these types of redevelopment projects take the form of a public-private partnership with local or state governments and the surrounding neighborhoods as stakeholders. And why not? There can be significant benefits to a community in terms of additional and much needed access to the water for both active and passive public use. In more cases than not, these types of developments preserve open views and view corridors into the water, as well as provide a buffer between the water and inland developments. For the communities, it is a mighty stimulus for tourism, as well as residential and other mixed-use complexes in the area. Local governments not only can have the economic benefits, but also can serve as an anchor for funding for other government and/or development sourced adjacent parks as common spaces for the public within otherwise private developments.
Most importantly, redevelopment can remediate and/or encapsulate the nasties below ground within the soils and make it safe for all to enjoy.
But all this takes a vision of what one wants for the future and how to make it attractive to both neighborhoods and investors.
Many believe that the high-rise residential development yields the high return, and many brownfield developments are geared toward major high-rise/high density residential components. Heck, the views are the major calling card. But wall to wall residences, and particularly developments higher than the surrounding buildings, do not open up the area for the public. And as an editorial note, lower rise and tiered buildings going back into the upland with more view corridors and green spaces have often proven to command higher net returns over many of the high rise developments. Marinas, boatyards, yacht clubs and marina resorts can be a significant benefit to almost every waterfront development. It provides the ability for an active waterfront and adds a source of ambiance that many other developments cannot achieve. The meaningful integration of such developments provides a cornerstone for the public use, as well as economic activity.
The Cornerstone Marina
There is barely a waterfront city or community in the developed world that doesn't have a marina as a cornerstone for downtown redevelopments, whether they be brownfields or not. And they do not have to be in the boating capitals of the world, such as South Florida, Antibes or Monaco. Dubai and Abu Dhabi in the UAE have built major developments around marinas. In Singapore, Sentosa Cove is an entire self-contained city within a city that has been developed around a new harbor and marina complex.
In Fort Lauderdale, the city has just entered into a 50-year lease for the redevelopment and expansion of Las Olas Marina, significantly expanding and improving the marina's facilities for both active and passive use. The marina is located in the heart of Fort Lauderdale's big boat region and near the east end of Las Olas Boulevard, with its numerous shops, bars and restaurants – with one of the clear goals of the project being to help bridge the gap between the central business area west of the intracoastal waterway and the beach/marina/hotel area east of the intracoastal waterway – and encourage cross pollination between the two.
Everyone's trying to figure out what attracts Millennials. Well, one thing that seems clear is a preference for places where they can potentially live, work and play, all within walking distance of each other. And when you stop and think about it, some of those same features may well prove attractive to aging Baby Boomers looking for a convenient and easily navigated environment that at the same time is dynamic and active.
Understanding the location, the potential markets, the neighborhoods and the various regulatory issues can make one's vision both meaningful and a reality, whether on a grand development project or single facility scale. Mixed-use for you might simply be adding a pool or a tiki bar. It might mean adding a retail/office complex. It might even mean a residential component. Or it could be all of these things along with a regional transportation hub, hotel and conference center. Yes, things can get complicated, and what the right mix of uses is will vary greatly, but in more cases than not, it's worth it. And don't forget that the 'greener' you make the area, the more view corridors there are and the larger the intrinsic feel of openness, the greater the desire will be for people to be part of it, and the more economically rewarding it will be, while at the same time, particularly in case of brownfields, removing blighted areas from the landscape and enhancing the environment. Definitely a win-win approach from every angle!
---
Dan Natchez is president of DANIEL S. NATCHEZ and ASSOCIATES Inc., a leading international environmental waterfront design consulting company specializing in the design of marinas and marina resorts throughout the world. He invites your comments and inquiries by phone at 914/698-5678, by fax at 914/698-7321, by email at dan.n@dsnainc.com or on the Web at www.dsnainc.com.