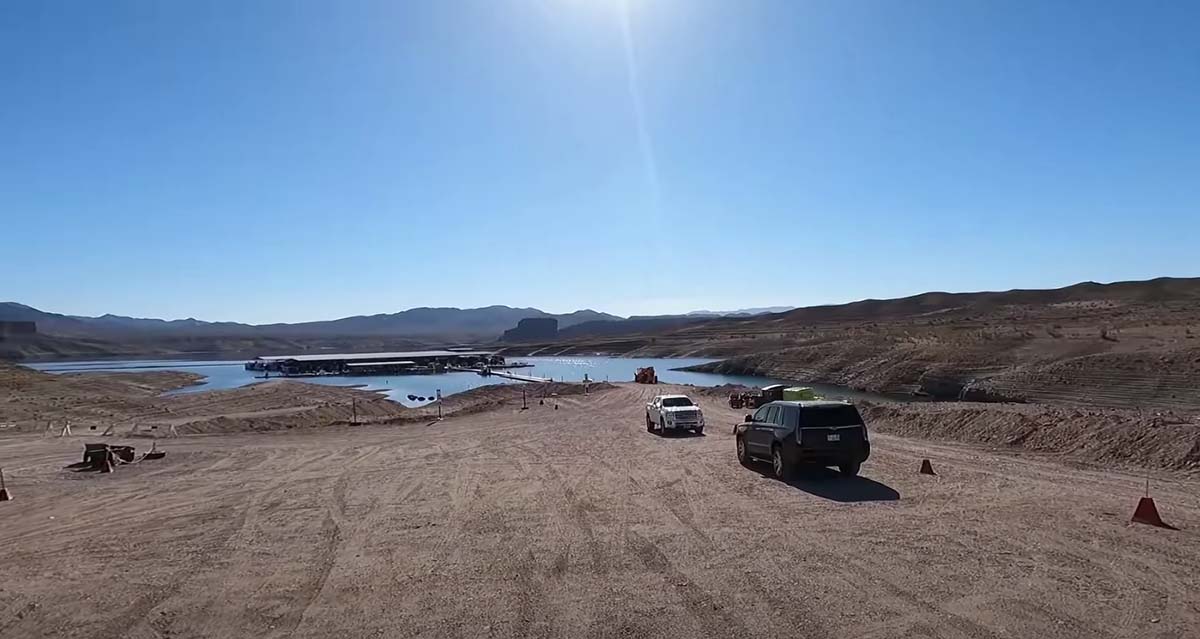 Western U.S. Marinas Adapt to Extreme Drought Conditions and Increasing Water Requirements
Published on August 23, 2022
Lakes in most of the country are experiencing average or higher than normal water levels. But after more than 20 years of drought conditions in the Western United States, Lake Mead and Lake Powell are at their lowest levels since their inception.
Local and national media and environmental activists have been sounding the alarm that without intervention, Lake Mead and Lake Powell will become dead pools in the near future. Lake Mead would hit dead pool level at 895 feet and power generation would stop. It is currently at 1,040 feet.
Millions Rely on Reservoirs
Lake Powell and Lake Mead are the two largest man-made reservoirs in the United States. Fed by the Colorado River, they supply not only water but hydropower to millions of residents in the west, along with 30 Native American tribes.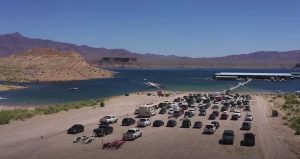 Now the federal government has put its foot down with the seven states in the Colorado River Basin, saying that the region has 60 days to create an emergency plan to stop using up to 4 million acre-feet of water in the next year. The next step will be emergency authority granted to the Bureau of Reclamation (a federal agency under the U.S. Department of Interior) to make mandatory cuts itself.
Sign up for the Marina Dock Age newsletter.
Our newsletter delivers the latest news straight to your inbox including breaking news, our exclusive content covering the marina and boatyard industry, new products, and much more.
In addition to supplying electricity to hundreds of thousands of homes, drinking water to millions, and irrigation for farmlands, the lakes also serve as a recreational hub of the area. Lake Mead boasts the first ever national recreation area. Today, millions of visitors enjoy a myriad of recreational opportunities including boating, fishing, swimming, and water sports.
Chad Taylor is the director of marketing & guest experience for Lake Mead Mohave Adventures. Getting questions about the future of Lake Mead and Mohave is inevitable, but Taylor isn't ready to declare the sky is falling just yet.
"The Dam top is 1,229 feet above sea level," said Taylor. "It has taken 38 years to decline 184 feet. So, immediate danger, no. Problem-solving time? Yes."
Taylor said becoming a dead pool isn't likely and isn't entirely accurate. "The Lake will not be dead, there just would be no way to pass water through the dam," he clarified. "Meaning we would have a Lake Mead, but no river below it. Many things can happen before that. There will not be a dead pool. Water consumption down river will change before the river or dams stop working as they should."
Key Factors
Climate change has been blamed by many as a key factor in the drought that has plagued the western portion of the country. Despite typical snowfall totals in Colorado, extreme temperatures in southern states of the region have led to decreased water supply and dropping water levels. But a continued increase in consumption is at play as well.
During a June 2022 U.S. Senate hearing, the Bureau of Reclamation announced it would use emergency powers to delay release of waters from Lake Powell on the Utah-Arizona border. The water that typically goes to Arizona, California, and Nevada will remain in the reservoir for future hydropower production. With projections showing water levels at Lake Powell too low for hydropower turbines to operate by early 2024, officials are preparing for the worst.
Importance of Recreation Activities
But just like Lake Mead, recreation activities at Lake Powell remain an integral part of lake life in the western part of the country with nearly three million visitors annually. However, the low water levels there have resulted in a number of closures. While most remain open, some ramps, restaurants, tour services, and one marina have shut down for 2022.
Taylor said his company has been monitoring water levels at Lake Mead daily for the past three years. Prior to that, monitoring happened less frequently. The visual nature of the decline as water recedes and the increased downriver crop water consumption has spurred on more proactive measures.
They are also monitoring the number of visitors coming to the lakes. March of 2022 marked their first and only decline in sales revenue.
"With the continued media frenzy, we have seen a 30% decline in houseboating specifically," said Taylor. "However, fuel prices have a hand in this as well."
But Taylor said the campgrounds, small boat rentals, and other products have continued to sell well and have seen the same levels of use as in recent years.
While the bulk of their business comes from Lake Mead National Park, Lake Mead Mohave Adventures also conducts business at Lake Mohave for Willow Beach Marina and Cottonwood Cove Resort and Marina.
"Lake Mohave is full within 10 feet of the top year-round," said Taylor. "It is a pass through and an excellent alternative to Lake Mead."
For now, they will go with the flow – literally – and continue to move the marina into the main channel as the coves shrink.
"Regardless of water level and only intervention from Washington would stop us from providing services to our guests," Taylor said. "Lake Mead still has a lot of water and many years to go. And if in the case Mother Nature does her thing, all of these conversations become a moot point."
Taylor knows this is an issue to be dealt with but he has confidence that things will work out in the end.
"There are seven states and Mexico at the table to decide what happens next," said Taylor. "There are lots of hands in this water pot. However, great minds have been working on solutions for the past few decades should this start to happen. I feel confident in man-kind and our ability to overcome."