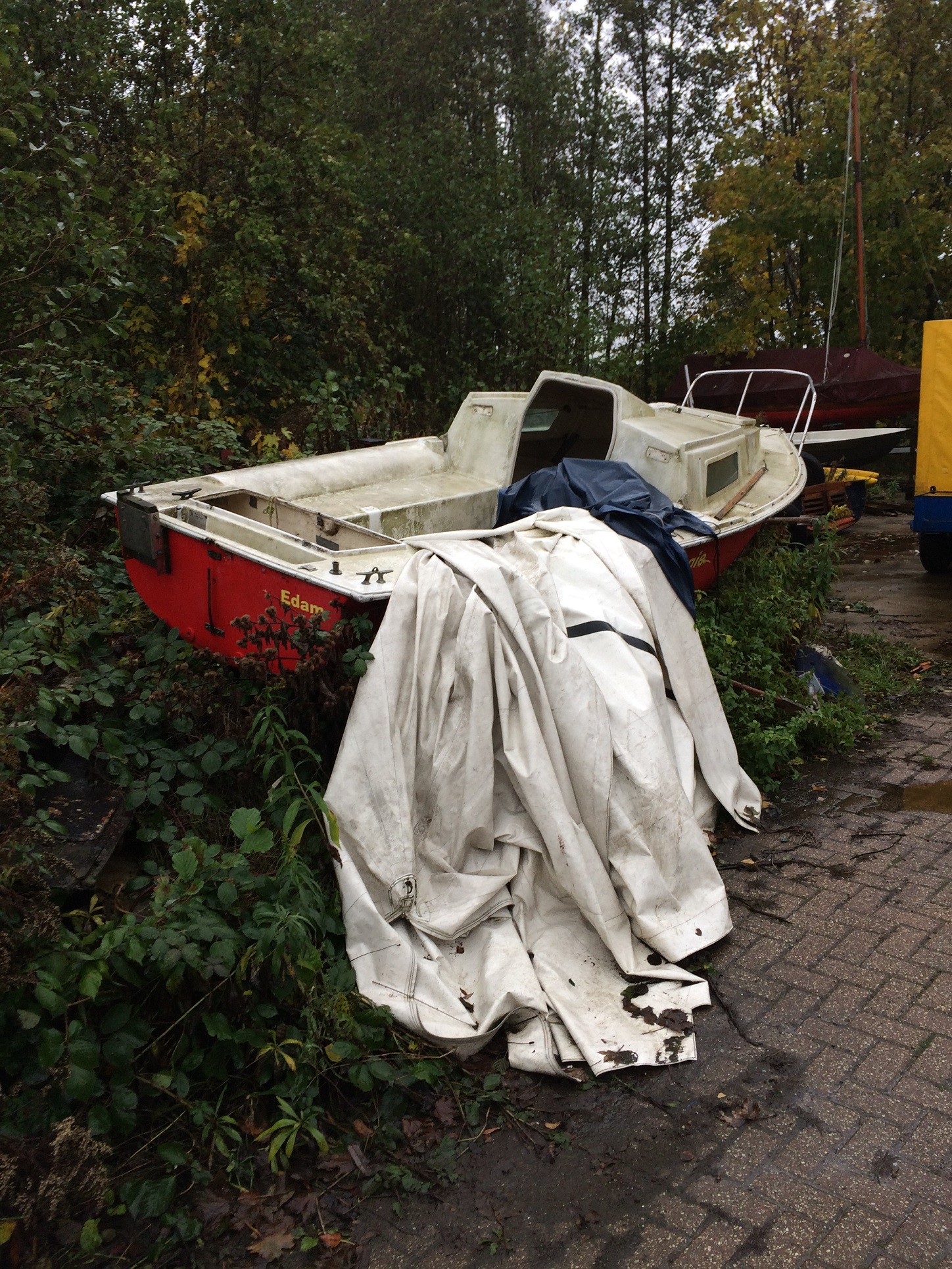 Where Do Boats Go to Die?
Published on November 15, 2021
Research and pilot programs aim to find
ways to recycle boats
The marine industry has shown again and again that it is pro-environment as the industry itself relies on clean water, clean shores, and healthy fish stocks. But while getting rid of single-use plastics, and beefing up oil spill response are impactful, there remains the issue of what to do with the waste that comes from a boat past its prime and ready for the junk heap.
There have been significant strides on this front, but further success will take an all-hands-on-deck approach from those who make the boats to those who store them to those who use them. Rhode Island Marine Trades Association (RIMTA) has been at the forefront of these efforts, working in collaboration with Rhode Island Sea Grant, the National Oceanic and Atmospheric Administration (NOAA), state environmental agencies, other state trades associations, and some of the larger marine industry businesses.
Pilot Program Underway
The RI Fiberglass Vessel Recycling Pilot Project (RFVRP) began in 2016 as a collaboration with worldwide waste management solution company Geocycle. The initial work was to research how end-of-life boat materials could be processed and the fiberglass boat material used within the cement manufacturing process. In April 2019, boat hull materials that could be recycled were first collected, processed, and shipped to be used in a large-scale trial at building materials company LafargeHolicim's kiln, located in South Carolina. Since that time, small incremental deliveries have continued and research on funding, alternative uses for fiberglass products, and coordinating a full recycling program is ongoing.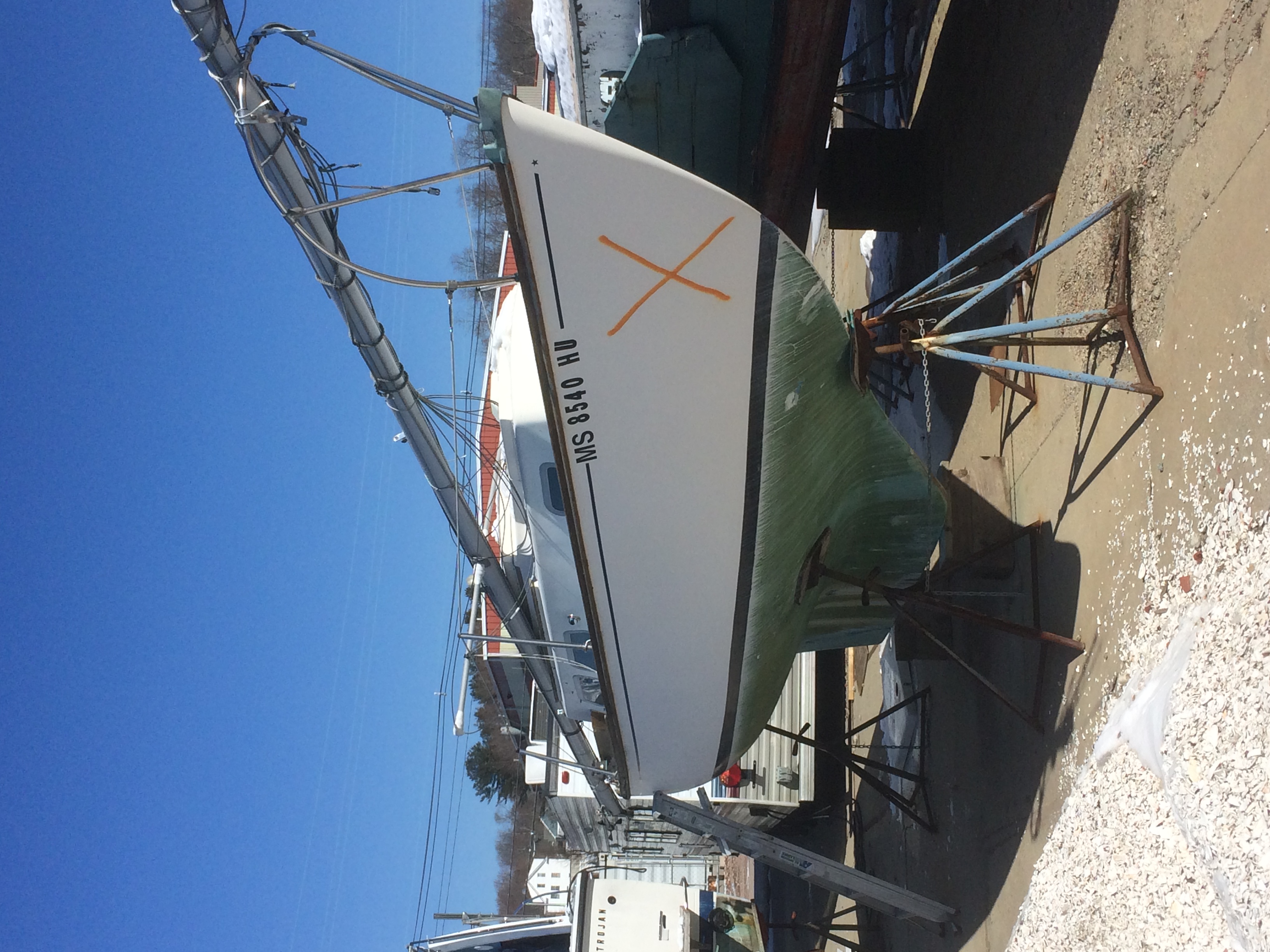 From the early efforts to now, Evan Ridley, director of Environmental Programs at RIMTA, has been a key player. He began when he worked for RI Sea Grant which recognized, along with the state, that abandoned and derelict boats were a big problem that needed further research. With landfills reaching capacity, tossing old boats onto the pile becomes less feasible.
Sign up for the Marina Dock Age newsletter.
Our newsletter delivers the latest news straight to your inbox including breaking news, our exclusive content covering the marina and boatyard industry, new products, and much more.
The cement industry was targeted because of the work they were already doing in recycling wind turbines. The turbines have the same fiberglass construction as boats in that once the fiberglass material is in a kiln, the elements in the glass fibers mimic the raw materials of cement.
Ridley said that model has existed in Europe for 10 years. Last year French manufacturer Veolia, in cooperation with GE, set up a facility in Missouri to recycle wind turbines and they have shown a strong interest in handling boat-based material. The facility consolidates all the separate elements of salvaging, deconstructing, processing, and reuse which saves on costs and logistical challenges of handling each operation separately. "If this facility is successful, Veolia may be open to building more facilities and pivot to address the needs of the marine industry," said Ridley.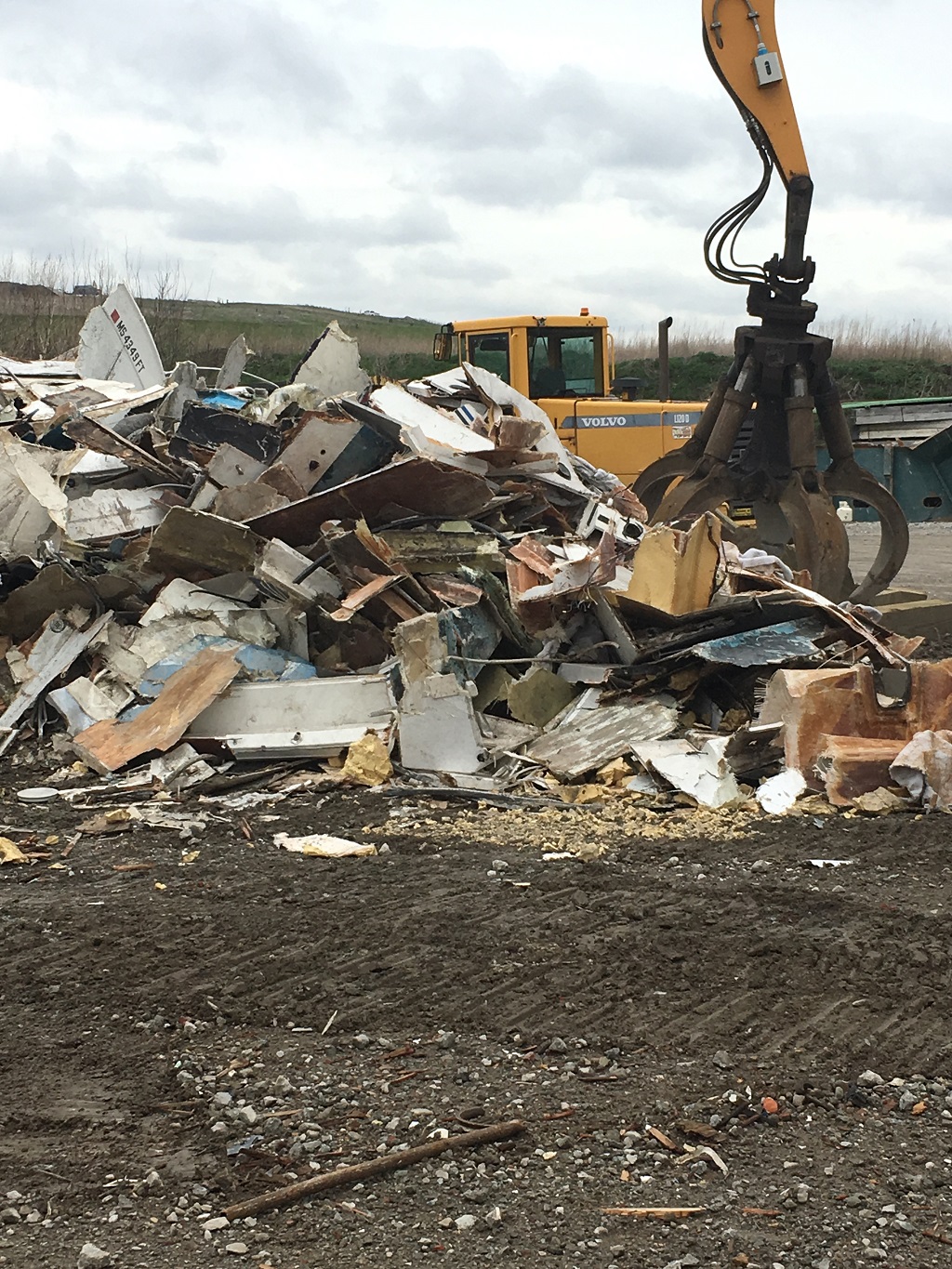 State and Regional Collaboration
Another milestone for the pilot project was a cooperative agreement with NOAA's Marine Debris Program that ran from September 2020 to September 2021. The opportunity stemmed from the passage of the Save Our Seas 2.0 Act that included a provision for a report on national boat recycling opportunities with respect to the model that was established by Rhode Island's work. The intent was to work on a regional expansion of the program.
"The goal was to find how we can take this idea and our experiences to help other stakeholders in other parts of the country form networks and reach out to similar partners in the cement industry as we had. We targeted those states that had a strong footing who could move this forward," said Ridley.
They have had success within the New England region and in Washington with these states beginning to research the possibilities and make the needed connections. The Marine Debris Program called for the creation of a guidebook on how states and others can gather logistical information, identify partners and potential funding sources, and learn what it takes to get a recycling program up and running. RIMTA and NOAA plan to have the resource readily available by year's end. "It's been encouraging to see how certain places are embracing the idea and are in contact with established boat turn-in programs. And then there are states starting from scratch identifying legislative actions and planning the management of abandoned boats and what's needed to address the problem. None of us can ignore this anymore," Ridley said.
The regional collaboration in New England is focusing on the scale and supply chain that will be necessary to provide a long-term solution. Ridley says the work has been a great exercise in identifying who the stakeholders should be, finding that trade associations are crucial players along with private marine businesses. "RIMTA has relied on those who know how to get the boats apart, salvage what can be salvaged, scrap, and those in the waste industry. They all helped us to find the requirements the end-user of the recycled materials would demand and helped us understand current regulations and how this process aligns with what's already on the books," said Ridley.
Paying The Price
As with any new initiative, who pays for all of this is the ultimate question. Organizations like the BoatUS Foundation and Brunswick provided start-up funds for processing and transporting materials in Rhode Island, but Ridley believes states need to prioritize money for a long-term program through an existing channel. "The marine industry will need to ensure these programs are utilized and businesses and boat owners know what it takes and what it costs on their end to safely dispose of boats, but subsidizing efforts will have to come from state agencies. Maybe businesses will support efforts within specific states or regions, but we are seeing states embracing this into broader marine debris or derelict vessel programs," Ridley said.
There's an easy argument to states that have existing turn-in or removal programs, that finding a sustainable alternative to boats being sent to the landfill is a true benefit. Ridley said that right now the focus should be on investing in the technologies or processes for recycling the various boat materials and look at boats as just a part of a larger recycling effort. One such possibility is to work within the RV industry, which has the same end-of-life issues for its products and the materials in boats and RVs can be similar. Just like the boating industry, there are already RV recyclers who salvage and recycle as much product as they can. Ridley envisions a future where RV shells are going alongside boat hulls for deconstruction, crushing, and processing.
The question of how to deal with the qualities that make boats difficult to dispose of has been a serious problem for 30 years. There have been other attempts to use this material for construction purposes, however, composites don't provide the same constructive value the second time around.
Technology is starting to change that. There are examples of resins and fibers that incorporate bio-based materials that would make disposal more environmentally sound. Testing though is just being done on a small scale.
There is another initiative by Carbon Rivers of Knoxville, Tennessee whereby composite material is essentially microwaved leaving behind just the resin and fiber woven mesh that can be embedded into new composite materials. The company is working with wind turbine blades, but has shown interest in taking on the challenge of boats.
Ridley said to reach larger-scale testing for any new process will require manufacturers to get on board. He said the European rules that are changing to enforce manufacturers to work towards products that are 100% reusable are forcing foreign manufacturers to address this on a much faster timeline than those in the United States. Although, similar movements are starting to appear within some state legislatures.
"We're trying to figure out what's next. We continue to support this in RI. We are excited to be in a position to report out and share what we learned but we need to do more to engage and stimulate conversations across the country to replicate and improve the process," Ridley commented.
To support the program or find out more visit RIMTA.org.