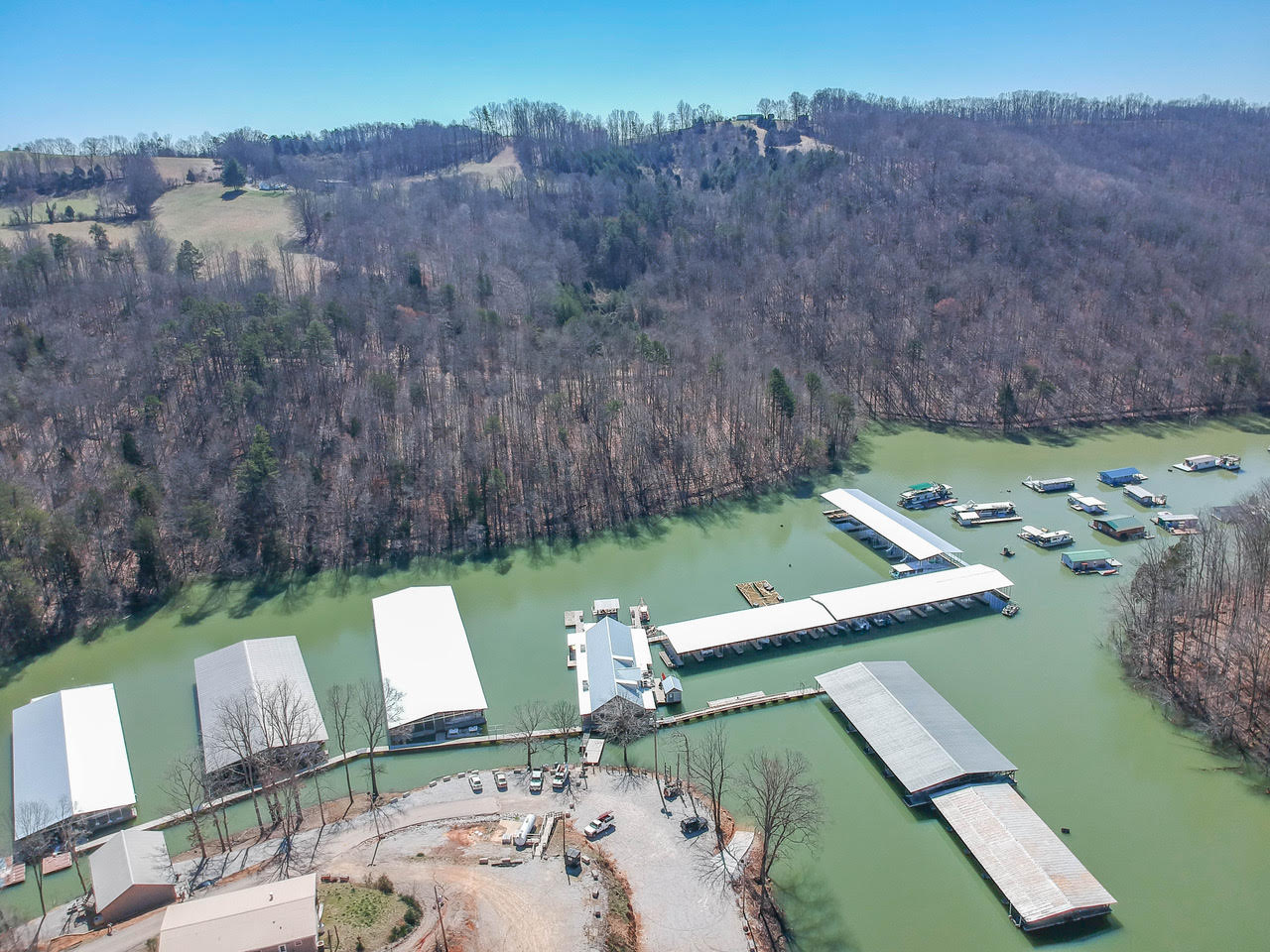 Whitman Hollow Marina Sells Following Extensive Expansion and Renovations
Published on October 28, 2019
Simply Marinas sold Whitman Hollow Marina in LaFollette, Tennessee, on October 4 to a first-time marina buyer who is a local real estate investor in office and multi-family units.
George Ash, Simply Marinas national director, said the firm is seeing more and more new buyers who are traditionally investors in other asset types. "They are looking at marinas as an acquisition alternative due to the higher return on the investment they generate, and their accelerated depreciation schedule," he said.
Whitman Hollow Marina is a popular vacation destination on Norris Lake, less that one hour outside of Knoxville in East Tennessee. In addition to the 129 covered slips and 46 moorings, the marina includes a ship's store, fuel sales, RV campground, boat rentals, vacation rental home service, and a restaurant and bar. The marina property includes a mix of fee simple land, where the buyer receives full ownership of the land, and TVA leased shoreline and submerged land.
After the marina went on the market, the seller received a Boating Infrastructure Grant to implement an expansion and renovation project that added value to the property and an increase in income. The seller added 23 slips, a new floating building with offices, a two-bedroom apartment, marina guest common area and restrooms.
Sign up for the Marina Dock Age newsletter.
Our newsletter delivers the latest news straight to your inbox including breaking news, our exclusive content covering the marina and boatyard industry, new products, and much more.
The improvements allowed the seller to increase the asking price from the original $2.8 million to $3.4 million. "The increase was justifiable based on a 10 percent cap rate and the significant upside," said Michelle Ash, Simply Marinas broker.
Although Simply Marinas had planned a national deadline for offers, the buyer submitted an accepted offer with 30 days due diligence and closing thereafter.
"Whitman Hollow Marina was uniquely attractive due to the upside the new owner will realize as a result of recent improvements that offer escalating profit," said Michelle Ash.
The seller is in the process of building vacation rental cottages on a lot adjacent to the marina. "This development will mean additional business for the marina, creating great synergy between the two businesses," Michelle Ash said.
"We have a number of clients with interest in the Southeast marina marketplace, including Kentucky and Tennessee," said Michelle Ash. "This is one of the primary markets for Simply Marinas." The firm's sales in Tennessee and Kentucky include Hales Bar Marina (TN) and State Dock and Wolf Creek Marinas (KY). The team also has a southeast marina portfolio currently under agreement.