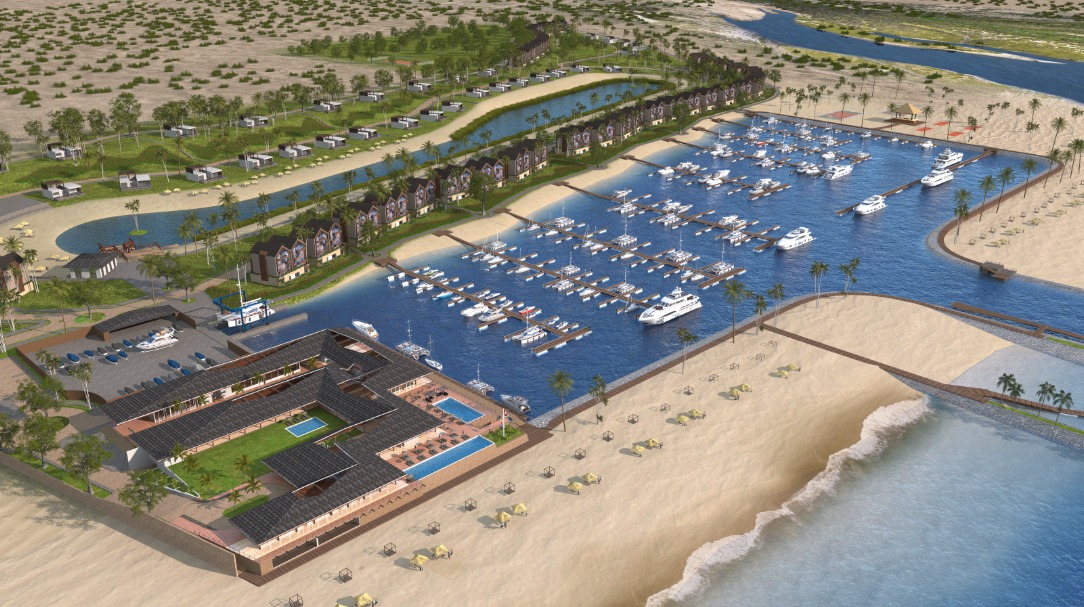 You Want to Build a Marina During the Pandemic! Examining and Overcoming the Various Challenges
Published on January 12, 2021
Imagine having spent years in the design, planning and approval process for a massive new marina resort complex and finally getting shovels in the ground last winter. Great big shovels, many of them, along with pile drivers, dredge equipment, contractors in most every trade, and a small army of laborers. Then March 2020 comes in like a lion, so to speak – and just about the whole world shuts down. And there are lessons to be learned.
Whenever one is looking into taking on a project, whether for something new or a retrofit of an existing facility, it always makes sense to include some contingency planning – and especially some contingency budgeting. But of course most of us have not figured "global pandemic" quite into that equation. So what do you do?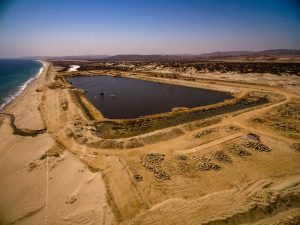 Contingency Planning
Time for BAJA – no, not that Baja (although some sunny days in Mexico sound really nice about now), but follow the acronym – Breathe, Assess, Juggle, Adapt.
First and foremost BREATHE. Socially distanced of course, and wearing a mask if you're not with folks in your bubble, but breathe. Panic is rarely if ever useful.
Sign up for the Marina Dock Age newsletter.
Our newsletter delivers the latest news straight to your inbox including breaking news, our exclusive content covering the marina and boatyard industry, new products, and much more.
Once you've calmed down a bit ASSESS. Just where are you on any given front? Try to get as clear a picture as you can of every aspect of your project. What supplies and equipment are on hand or already on their way? How much more dredging is needed to complete the marina basin? What work would be considered essential? What are the additional government requirements? Will your suppliers be able to keep producing? What is the status of your local health care support? Can and will your workers be able to show up? What might help facilitate them showing up? What does our financing look like? Are there any governmental or other support programs that might apply? Just where are we on the overall schedule? And, of course, how much toilet paper do we have?
Next, the really fun part, JUGGLE. Face the facts – your original schedule is pretty much toast. But take the information gathered through the assessment to re-prioritize based on availability of resources and what you can do. If you have to suspend construction, can you use the time to have your working-from-home design/consulting team look at possible alternatives or refinements that might make the project better or cheaper (or both)? If your dock manufacturer has to stop work because of a lock down or things like their decking supplier is shut down due to problems with raw material supplies, can you help find an alternate source, and maybe even end up with a better product? Does it make sense to set up a workers' camp to create your own bubble of sorts, just like many pro-sports teams and the Great British Baking Show have done? What can be done to create the framework for implementing the new government requirements, including developing your reopening/operating plan narrative and all that might go along with it, such as providing a means of recording who is on site for possible contact tracing, temperature checks, obtaining and making available PPE materials, reporting, etc.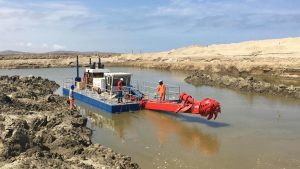 ADAPT. Realize that whatever new plan you come up with may be relatively short-lived, and you will need to keep adapting to the changing circumstances, repeating the BAJA process over and over again. At times you may feel as though you're starring in your very own version of the movie Groundhog Day (I think we have all had this feeling at times over the past nine or so months). But keep calm and carry on, as the British might say – and just roll with it where you can. There is most always a way forward, but you may need to be a little more flexible, a bit more creative and a whole lot more resolute to find it.
Okay – so the pandemic is quite the extreme example, but, let's be honest, how many projects roll out without a hitch? Not many. And how we react to those hitches makes a big difference. Like every good scout, it just makes sense to be prepared – and to BAJA.
Unique Opportunities
Another thing to keep in mind, and this may sound a bit crass, is that the current pandemic environment, despite the abundant hardships and very real suffering and losses produced, may also provide some unique opportunities.
In some ways the pandemic has presented financial incentives and opportunities for meaningful planning and implementing projects for the future – whether they are entirely new or retrofitting and upgrading existing facilities. And there certainly are many existing facilities out there that could use some sprucing up, as well as boaters who are demanding better and/or higher-end facilities.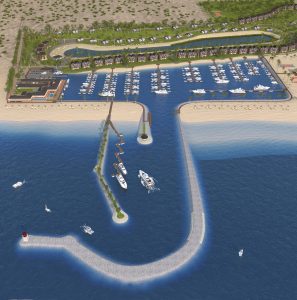 It also turns out, in contrast to the uncertainties of the early spring, that the pandemic has, in many areas, led to significant increases in boating activity, as it can provide a significant and socially distanced outlet for the tired-of-being-cooped-up public. So demand is up!
Meanwhile, interest rates are at an all-time low, financial lenders are looking for meaningful and quality projects, and in many areas contractors' backlogs have dwindled. The pandemic and other factors have, lowered the cost of money, short, medium and long term, to unprecedented levels, allowing favorable funding and economic returns. Most projects from conception to opening can take anywhere from a year to several years, which makes the cost of money so much more meaningful today than in what are perceived as "normal" times.
On the other hand, as noted above, inventories and product availabilities are down and production times for delivery have lengthened. And if you thought the normal permitting process could take a long time before, well, imagine the opportunity for delay now! One really has to carefully think things through and, most importantly, build in extra time for things that might not go as smoothly as planned.
The pandemic does present continuing unprecedented challenges and hurdles aimed at keeping all of us safe. Wearing of masks, temperature taking and testing, cleaning and disinfecting, keeping of records and filing of compliance reports, as well as the possibility of new full or targeted shutdowns, all add to the burden.
But as we move through the various ups and downs of these strange days, there are windows of opportunities to seize, and in the long run it can be worth taking on the challenges and dealing with the obstacles to create meaningful boating access and facilities, and an even brighter future for boating.
Just remember to BAJA – and be well.
Dan Natchez is president of DANIEL S. NATCHEZ and ASSOCIATES Inc., a leading international environmental waterfront design consulting company specializing in the design of marinas and marina resorts throughout the world. He invites your comments and inquiries by phone at 914/698-5678, by fax at 914/698-7321, or by email at dan.n@dsnainc.com.