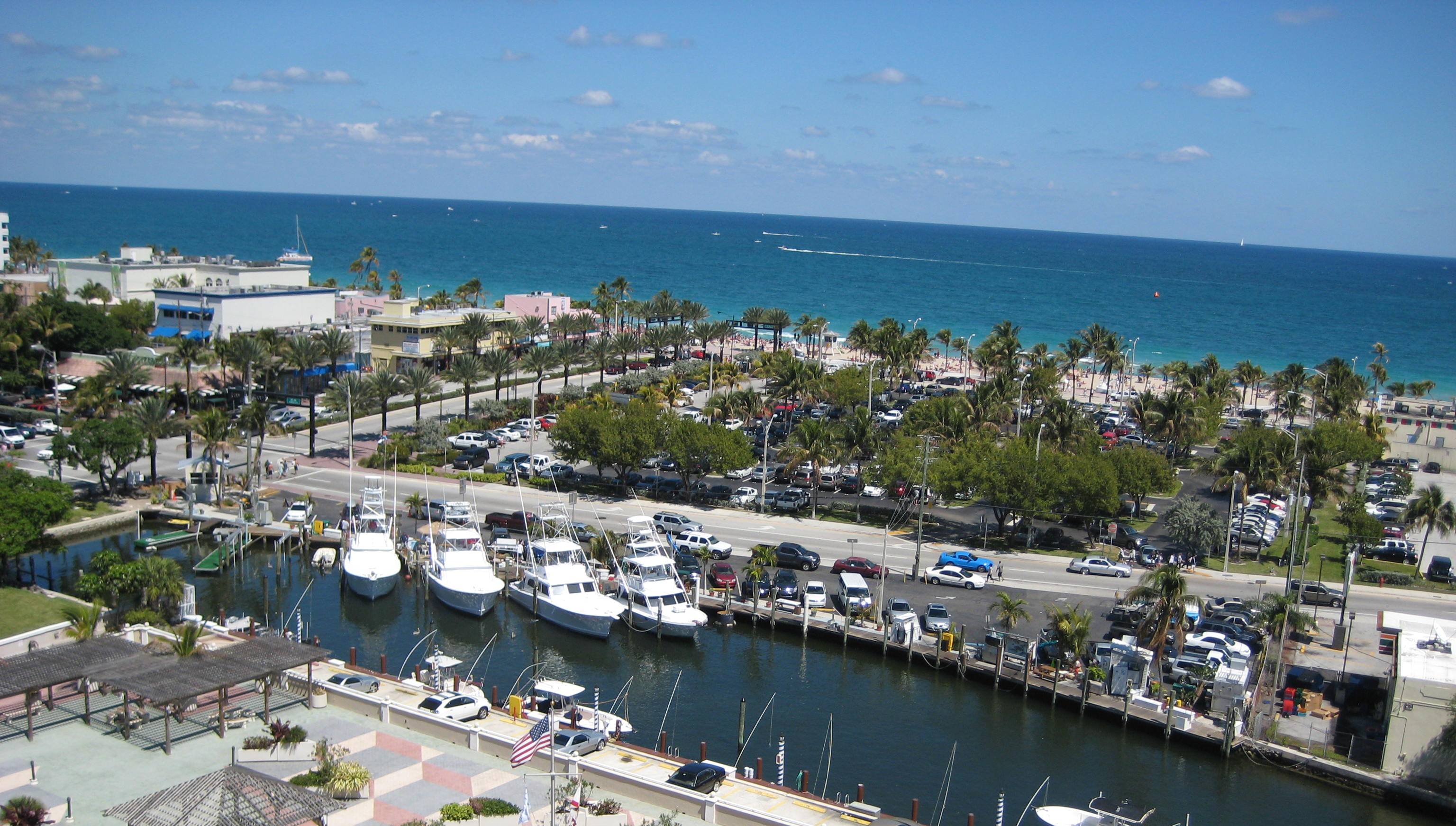 Marina Sale Preserves Fishing Access in Fort Lauderdale
Published on January 19, 2018
Finding public and affordable access to some of the best fishing the U.S. has to offer can be difficult in today's changing waterfront. Fortunately, some of this access has been preserved with the sale of a unique marina located in the heart of Fort Lauderdale, Florida. Formerly known as Crazy Gregg's Marina, access to prime fishing at reasonable prices has been kept intact with its sale, through a broker who worked hard to get a best-fit buyer and keep exceptional access available.
Fishing Access
A1A Boat Marina, as it is now called, is a small marina located near Port Everglades in downtown Fort Lauderdale. Located right on Fort Lauderdale beach, it has excellent exposure to visitors to the area. With a fleet of charter fishing boats covering all kinds of fishing from drift fishing to sportfishing for Pelagic species, along with boat rentals, this marina is a key access point for locals and tourists to enjoy the exceptional waters off Fort Lauderdale. With drift fishing charter fees as low as $40 and sportfishing charters starting at $150, the possibility of a great day on the water for a minimal cost has been kept intact.
Fred Barboni, CEO of Coastal Realty Advisors and Global Marina Management, brokered the sale of Crazy Gregg's Marina to a tenant of the marina, Fishing Headquarters, owned and operated by Captain Paul Roydhouse along with his sons Andy and Rod. The deals ended up a positive for all involved. "The sellers were rewarded for years of hard work. Affordable public access is preserved in the heart of Fort Lauderdale and the sale gives the buyer a permanent home to operate his business that he can pass on to future generations," Barboni said.
The marina had changed hands over the years but has been an access point via charters of various kinds since its inception. Barboni explained its history as follows: "Crazy Gregg (Robert Greggory Newell) was a partner in 'The Button,' an old landmark bar next to the current marina. Newell's partner owned the land. When Newell's partner sold the land to the city he kept the marina site so Newell would always have a place for his boat. Later on Newell started Crazy Gregg's Speedboat Adventures and two of the sellers in our transaction were his captains. After Newell died of cancer, the two captains and one other partner purchased the real estate from the owner." He goes on to say that the history of the marina prior to its current sale really adds to the legacy of how this marina has remained intact.
Captain Roydhouse also had a history with the marina working charters there for decades and even meeting his wife on its docks when they were in their twenties.
The Sale
Barboni listed the property with certain buyers in mind who were marine business operators and who could appreciate the value proposition. He explained that when the current tenants, Roydhouse and his Fishing Headquarters charter business, were advised of the sale they realized how key the property was in keeping his charter business sustainable and flourishing long term. Although known as the Venice of the United States, Fort Lauderdale has very few affordable options for fishing charter businesses, and Roydhouse recognized this.
The marina is a unique piece of property in the heart of downtown Fort Lauderdale. Borboni explained, "it is a postage stamp size piece of property on a prime corner location in the heart of the Fort Lauderdale beach surrounded by very valuable real estate."
He explained that selling such a marina property, keeping it in the marine sector and not allowing it to be developed in some other form was especially challenging for the owners. Because of the difficulty of finding a buyer that can afford the purchase based on the market value and still maintain a viable and profitable marine operation, many properties are developed away from the marine sector. Roydhouse and Fishing Headquarters were a perfect fit.
Paul Roydhouse's Fishing Headquarters is a charter business success. Located in the marina just 15 minutes from prime fishing, his fleet of boats includes sportfishing vessels from 23 to 50 feet along with two drift boats and an inshore fishing boat. With these vessels he can offer all kinds of fishing charters and trips, from full luxury sportfishing excursions to $40 a head four-hour drift fishing trips, including all bait and equipment. With his business being split equally between local customers and tourists he has managed to grow and maintain his fleet to handle a growing client base. He says that fishing itself can vary from season to season and year to year but his business of chartering has remained essentially the same over the years. He has been able to grow his fleet by acquiring good and well-maintained boats from friends and acquaintances throughout his network and is able to service them as needed, taking them off charter to do so and using others in his fleet to maintain bookings.
The Marina Market
Barboni says that today's market for marinas in South Florida is different from before the recession. "Most of the buyers are being much more strategic than they were during the run-up of 2004 to 2006. Back then many buyers were speculating on re-selling slips, not on operations." He went on to explain that during the crash, Global Marina Management took over and turned around several marinas for various lenders. They did so by "focusing on the business of the business," rather than slip sales. He sees others doing this more in today's market, focusing on what the marina and related services can produce. "I am seeing more qualified non-institutional operators that have the skill set and product offerings to add value to the existing operations. This enables buyers to pay prices that sellers couldn't achieve during most of the last decade," he said. Roydhouse was just such an enabled buyer, knowing exactly what the marina was capable of as its major tenant.
When questioned about sale conditions for other marinas in South Florida with his expert knowledge in the market, Barboni explained that he sees that institutional buyers are focused on acquiring existing portfolios and larger individual marinas, with at least a couple of the companies planning to go public. As far as marina sales in general, he breaks down the market for marinas into three categories: marinas more than $10 million are interesting to a few institutional buyers; marinas under $10 million are interesting to existing operators and local or regional investment groups; the third is marinas under $2 million, and these are attractive to new owner-operators to the business.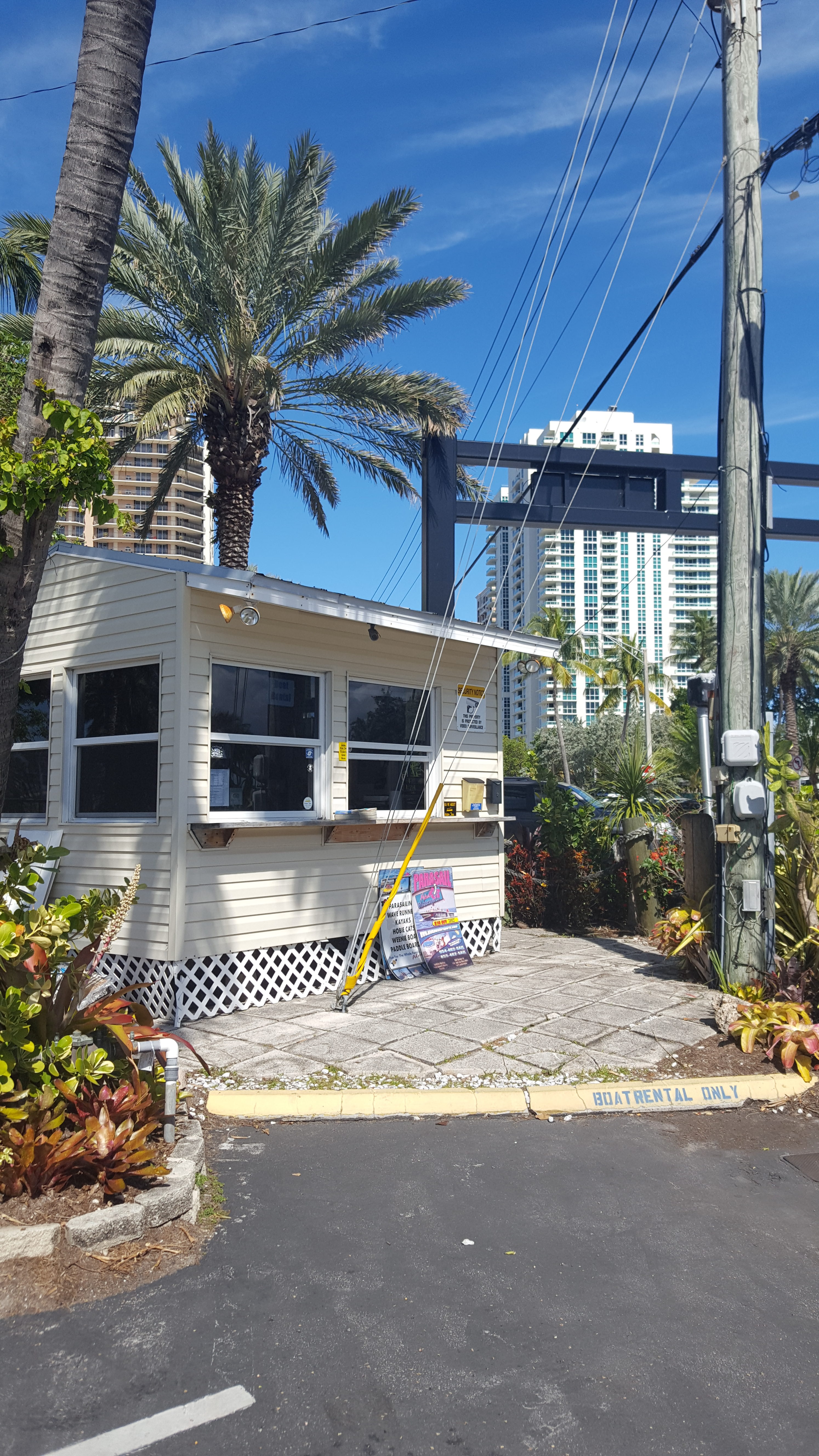 The new A1A Boat Marina offers a fleet of charter fishing boats and boat rentals.
Future Generations
With the purchase of the unique Crazy Gregg's Marina, Roydhouse was able to not only secure a permanent home for his successful charter business but to further grow the business through boat rentals and other marina operations, assuring a bright future for not only him but his two sons, Andy and Rod.
With the City of Fort Lauderdale creating new park space adjacent to the marina, plans of renovating or making changes are on hold until completion of the parks. Changes or not, Fishing Headquarters and A1A Boat Marina have kept access to the water and great fishing in the heart of Fort Lauderdale. A worthy cause. The uniqueness of this sales can best be summed up when Barboni explains, "At the closing table, surrounded by ladies and gentlemen in business attire, the dominant conversation revolves around fishing, fishing and fishing."