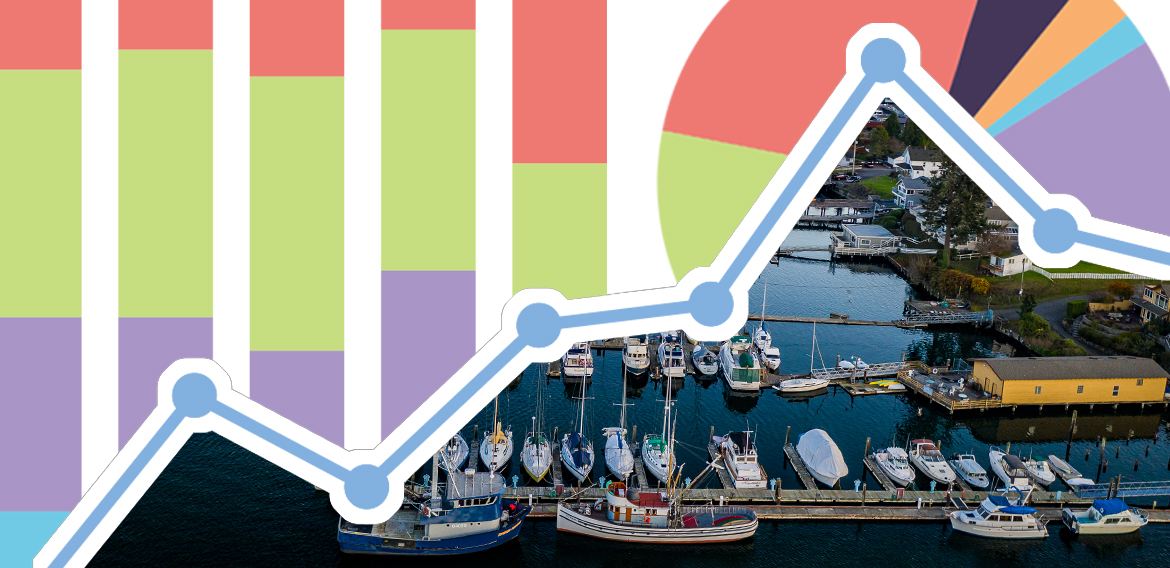 2021 Trends Report
Published on November 15, 2021
Editor's Note: This year we've chosen to update our trends report that looks at the results of the annual industry surveys, conducted from 2012 through 2020, to capture and highlight the sometimes-dramatic change that took place in the boating industry during the pandemic. We are in the process of revamping our annual Marina/Boatyard Survey to better reflect the information that you've told us is most useful to you. Watch for that survey to come out in January and please take a few moments to share your data.
Fig. 1 Occupancy rates have mostly climbed over the past decade from year to year with 2020 showing one of the highest percentage of respondents (58%) reporting an increase from the prior year. Just 11% showed a drop-off in occupancy.
Fig. 1B Overall occupancy rates for 2020 indicated 33% of respondents were at 100%, the highest number recorded in our surveys. Less than a quarter of marinas had an occupancy rate lower than 85%.
Fig. 2 Nearly all marinas (99%) kept their slip and maintenance rates the same or increased them in 2020 with more having held steady than increased fees over the prior year. This follows a trend of rising rates over several of the previous years' surveys.
Fig. 3 There was a slight drop (from 74% to 69%) of respondents who saw an increase in expenses year over year while just a few saw a decrease and more remained the same from prior years. The number of marinas that saw their expenses decrease in 2020 (9%) was higher showing a trending upward slope over the past few years.
Fig. 4 Having more marinas show a year-over-year increase in gross profit instead of a decrease has been the norm since 2012 and remained true in 2020 with 69% reporting an increase and just 25% indicating a decrease.
5A-5H Revenues across the board showed a steady increase year over year, with revenues for slips, storage, fuel, and repairs and maintenance showing the most dramatic rise. Despite the stories of overwhelming boat sales, marina respondents showed just 51% had increased boat sales revenue from the 2019 figures and with most of the rest remaining the same in boat sales revenue. The majority of those with boat clubs (75%) indicated revenues held steady with just 24% showing increased revenues from clubs.