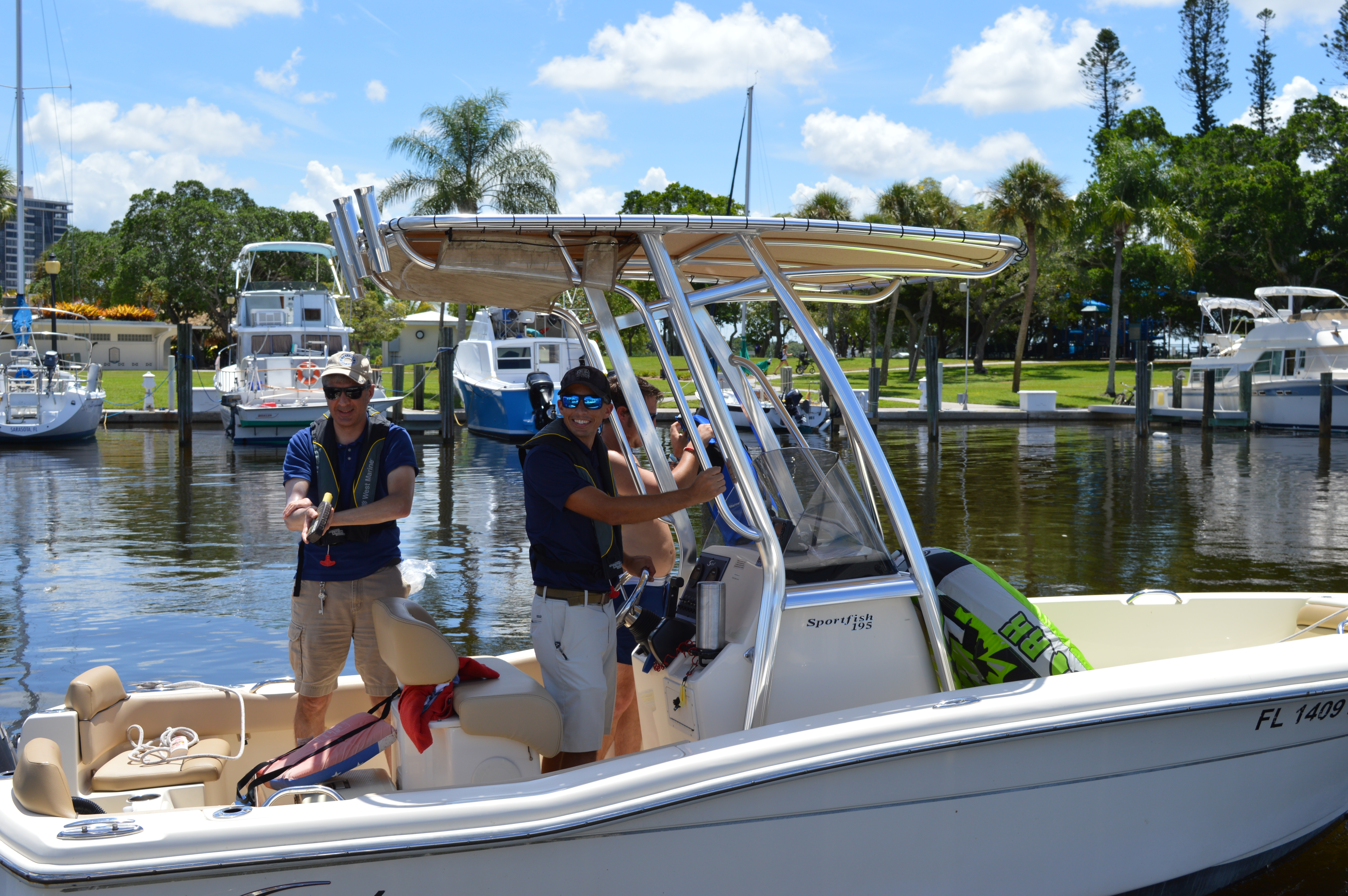 After Entering Boat Club Market Earlier This Year, Brunswick Acquires Freedom Boat Club
Published on August 26, 2019
In May, Brunswick Corporation acquired Freedom Boat Club, the largest boat club operator in the country with close to 200 locations and 20,000 members. The Freedom Boat Club fleet of 2,200 boats operates across 30 states, Canada and Europe. Brunswick had already entered into the market, launching its in-house boat club solution, Onboard, in Fall 2018.
Brunswick's primary business is boat and engine manufacturing, in addition to the largest global parts and accessories portfolio in the marine industry. It produces 15 boat brands and many engines, parts and accessories. In addition to its physical product, Brunswick's Business Acceleration division houses the Boating Services Network, which provides a variety of financial services to help facilitate boat sales in addition to now housing shared access business models like Freedom.
"We have on our wall – our people are our product," said Cecil Cohn, president of Boating Services at Brunswick. Cohn has spent his career at Brunswick, most recently as president of Crestliner, before moving to his current position in 2016.
With the goal of growing its boating services, Brunswick started looking at boat clubs and other boat services. "The whole shared access concept – the boat club model, daily boat rentals, peer-to-peer and fractional ownership – all of those are great ways to grow boating participation," Cohn said.
Brunswick is uniquely positioned to do well in this market behind its extensive command of boat brands and its know-how of the service business. The boat manufacturer is also acutely aware of the concern around the marine industry focused on the shrinking boating population. Boat ownership isn't the only way to grow the industry.
Boat Club Partners
Before the Freedom Boat Club deal, Brunswick launched Onboard to start its venture into that space. The Onboard program offers a turnkey solution for boat clubs or rentals, including reservation software, financing to purchase boats and marketing support for operators. The program has affiliate partners, who have helped shaped the program in its infancy. Brunswick partnered with a number of Suntex Marinas, as well as Bridge Marina in New Jersey and Southport Marina in Wisconsin. The program also has affiliate partners for boat rentals.
"We had partnered with Suntex Marinas to learn more about the space and that led to the launch of Onboard," Cohn said. Before the launch, Brunswick spent a lot of time doing its homework. "We maintain good relationships and contacts in the rental and club space," Cohn said. And like any large organization, it was thorough in its research.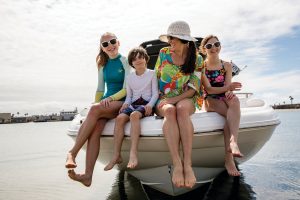 A common refrain that Cohn has heard repeated about boat clubs or rentals is that those customers are many times not even considering boat ownership. Whereas at first, many saw boat clubs as taking away customers from dealers and away from boat ownership, Brunswick sees the boat club market as a new untapped, avenue of customers.
Cohn said that Brunswick's research reports that boat clubs have a membership retention rate around 90 percent. A small group of that 10 percent that do not return, do advance to boat ownership, but only about 10 to 20 percent of those that leave clubs. Boat clubs can attract some new boaters to ownership, but by and large, it's attracting boaters that might not have otherwise gotten out on the water.
More and more dealers are adopting that attitude, whereas five to 10 years ago they were less accepting of boat clubs, Cohn said. Dealers may not have a choice, considering many marine industry trends – boat clubs being one of them – but boating participation overall has the entire industry rethinking boating, boaters and boats.
One of Brunswick's early integral partners was Ray Fernandez of Bridge Marina in New Jersey. He developed a boat club, launched in 2006, before the industry trend. His program launched not long before the economic downturn. The operation maintained through that time and found itself in a good position when the economy started to turn around.
Bridge Marina is also a wet slip marina, boat dealer, service department, fuel dock and boat rental operator. "At the end of the day, I'm OK if they rent, if they buy a boat, if they just need service or want training, whatever way I can to develop boaters," Fernandez said.
The marina also offers boater training and education. New Jersey has quite restrictive certification requirements for boaters. Fernandez estimates that over the last two years, the marina has sponsored 500 New Jersey boating certificates.
Fernandez, who is very involved with many industry organizations, was in a meeting with Brunswick and heard an early vision for what became Onboard. Fernandez said he started talking with Brunswick, who shared his vision for how to grow the industry, and Brunswick learned what it could from Fernandez's experience with starting his own boat club and serving different kinds of boaters.
"He [Fernandez] has created a boating experience," Cohn said. And he can put boaters wherever it suits them best, in a new boat and slip, in a rental boat or in the boat club.
Consumer First
One change in company perspective that the boat club model has brought about for Brunswick is the consumer first look. "Whereas perhaps with new boat sales, the customer is the dealer, and they have been great partners," Cohn said. With a boat club, the focus is more on the consumer, who becomes the focus of the solution.
Brunswick chose its early partners with Onboard slowly and deliberately as it learned about the marketplace and rolled out its program. "We weren't concerned with how many operators. We wanted the right people," Cohn said.
Not long after Brunswick introduced its boat club solution, the company made a dynamic change with the purchase of Freedom Boat Club. This will not only change Brunswick's in-house Onboard program, it just might change the boat club game entirely.
Brunswick is still exploring what Onboard will look like in the future, and how it will integrate Freedom Boat Club locations into its portfolio of products and services. Part of the Onboard platform focuses on boat rentals, and that may be a good avenue for Onboard to continue. Brunswick thinks the rental market might also be a place for expansion in the industry. Cohn said studies have shown boating as a recreational activity offers high benefits, but also a high cost. Renting, like boat clubs, could expose more people to boating who might not have without a commitment free option.
"We'd like to explore the rental space, but don't know exactly where it will take us yet," Cohn said.
Brunswick also doesn't want Onboard or any of its platforms to be in direct competition with Freedom Boat Club, which is already a market leader. It may be easy to assume that Brunswick only acquired Freedom Boat Club to sell its boats and engines. "That's definitely a competency that we can bring to the table and help boat clubs in that position," Cohn said. "But the real north star, we believe, is it's another amazing opportunity to increase boating participation. That's why we did it."
Future Freedom
Freedom Boat Club will also be retaining its management, led by entrepreneur John Giglio, who has transformed the company since taking over in 2012. He also brings a strong management team with him to Brunswick.
Cohn said Brunswick is still figuring out what the new Freedom Boat Club will look like and what role Onboard will play in the future. Right now, the company is reaching out to franchises, doing introductory outreach calls and learning how Brunswick might help current Freedom Boat Club locations.
"There's interest and appetite in our boat portfolio and engines," Cohn said. One initial benefit he identified early on for Freedom Boat Club locations is Brunswick's financing power and leverage, which can help facilities get the boats they need for clubs. "We anticipate offering financing through our existing Brunswick Acceptance Company offering," Cohn said. Additionally, Brunswick can provide a pre-owned limited warranty to increase the value of the boat after it comes out of the boat club fleet.
Brunswick Dealer Advantage can also offer savings from vendor partners, such as financing for pickup trucks or cell phone discounts for employees. The program has about 50 vendor partners, which could provide services to its new franchisee partners in addition to its existing dealers.
Looking long term, Cohn said the biggest challenge Brunswick hears about from operators is finding a home for boats after a few years, after they leave the boat club fleet. In addition to the warranty resale value that Brunswick can provide, it also sees opportunity with its thousands of Brunswick dealers.
"There's a nice opportunity over time to develop a better connection with Brunswick dealers to play a larger role in the pre-owned market," Cohn said. It would take a few years to develop such a program, Cohn said, and other ideas and opportunities are being explored.
The industry doesn't yet have the clear vision of what the Brunswick/Freedom Boat Club partnership will look like in its entirety, but both parties are clearly excited about the future of boat clubs and how they will shape the marine industry in the future.