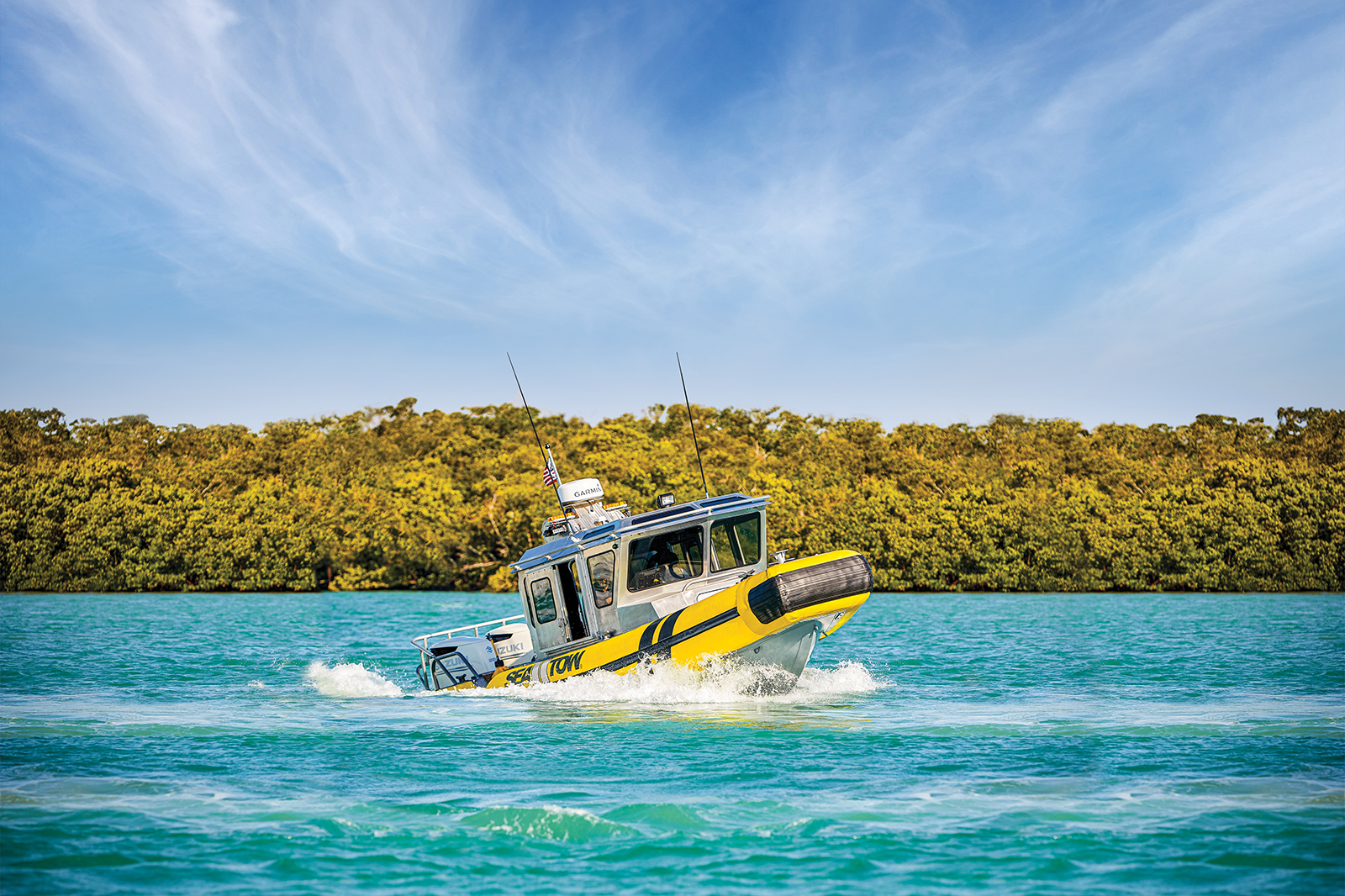 Boating at a Social Distance
Published on September 28, 2020
When COVID-19 forced the country to essentially shut down in an effort to slow the spread of the coronavirus, the marina industry had to face the fact that business was not going to proceed as usual. With non-essential businesses forced to close and stay-at-home orders issued in many states, operations at marinas and boatyards came to a screeching halt. " In March and April, the whole boating industry was a little worried about what would happen," said Kristen Frohnhoefer, president of Sea Tow Services International, Inc. Sea Tow provides on-water non-emergency assistance and boat towing to members in the United States, Puerto Rico and the U.S. Virgin Islands. Members receive 24-hour direct access to Coast Guard-licensed captains should they need help while on the water.
Predicting the Season
Facing an uncertain future, Sea Tow proactively turned to their members in an effort to glean an idea of how the boating season would progress. In early June, Sea Tow surveyed 5,000 of its members to learn about their boating plans and behaviors in light of COVID-19. "93% of those surveyed considered boating to be a good social distancing activity," said Frohnhoefer. "And after boating re-opened in much of the country, it has been insane. We are seeing people out on the water seven days a week—there is no such thing as a weekend anymore."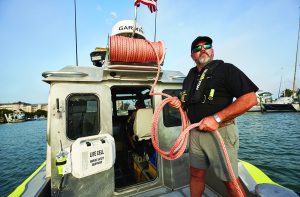 The survey did find that boaters wanted to safely spend time on the water and abide by social distancing guidelines. In March and April, Sea Tow ramped up communication with members. "That is when we came up with the social distancing infographic," Frohnhoefer said. "No one was talking about how social distancing applied to boating and with the influx of boaters on the water, we felt it was important for boaters to have access to the information."
Sign up for the Marina Dock Age newsletter.
Our newsletter delivers the latest news straight to your inbox including breaking news, our exclusive content covering the marina and boatyard industry, new products, and much more.
The survey also suggested that boaters planned to maintain social distance at boat ramps and marinas, only boat with close family and friends they were quarantining with, and avoid gatherings and rafting up with other boats.
"Overall, we have seen people be responsible at marinas and boat ramps even with the large number of new boaters entering the water," Frohnhoefer said. "In some cases we are seeing a little more rafting up than people said they were going to do. But we are not seeing the huge raft ups like past seasons. But even when rafting up they tend to stay on their own boats."
Changing Protocols
Even as boaters changed their daily operations, the marine industry as a whole made significant changes to its operating plans. Sea Tow runs a 24-hour-per-day call center on Long Island's North Fork in New York. "We moved nearly our entire staff to work from home and we were able to stay fully operational, including our 24/7 call center," Frohnhoefer said.
Sea Tow's franchises adjusted staffing in an effort to be available at the level needed seven days a week in order to handle the increased volume of calls. Their captains have modified their procedures in order to maintain social distancing and lessen direct contact with members while out on calls. "For us it was more about ramping up how to handle the demand and maintain the same level of service we have always provided," said Frohnhoefer.
Sea Tow has dramatically increased communication with their members since the start of the pandemic and it's a practice they're going to continue. The company plans to launch a series of email newsletters and social media posts for members who are new boaters. "We received a lot of great questions from new boaters this season," Frohnhoefer said. "By turning those questions into content to help new boaters feel more comfortable on the water will hopefully keep them on the water."
Looking Forward
Boating season has continued strong well into the fall. As restrictions on travel eased, people were willing to trek across states to get their boat into the water. Frohnhoefer is also optimistic that snowbirds will head south for the winter months. "And I would expect we will see an increase in boating next summer," she said. "This is a great family activity and once you experience boating you don't want to get out of it."