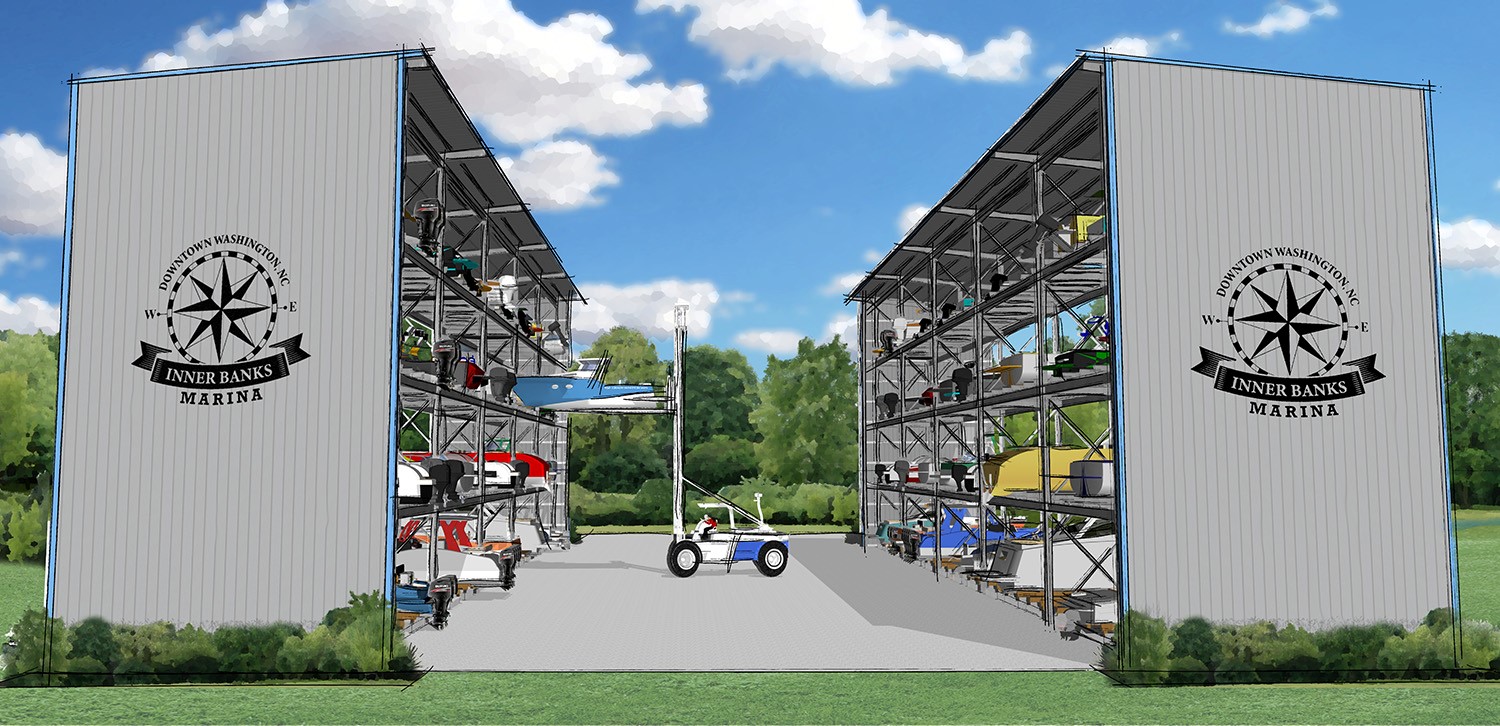 Dry Storage Facility for Washington, North Carolina
Published on April 29, 2021
IBX Development, owners of the Moss Landing Marina in Washington, North Carolina, are preparing to open Inner Banks Marina, a 120-slip dry storage just a mile away. The new facility will be able to accommodate boats up to about 30 feet long.
"We've had this plan for about eight years, and we've had our permits. But when the recession hit, we put it on the back burner," said Shelby Smithwick, whose family runs IBX Development. With the upsurge in boating due to COVID-19, and with the recent renovations and growth in the town of Washington, they decided the time was right to move forward.
Washington-based WIMCO Corporation is handling the construction work for the steel building.
Inner Banks Marina is located on the site of a former boat dealership that was operated by Smithwick's father and uncle. Part of the existing building on the property will be used for a ships' store. Another section will be rented out for a new club called High Water Social, which will offer food and a bar with live music.
Sign up for the Marina Dock Age newsletter.
Our newsletter delivers the latest news straight to your inbox including breaking news, our exclusive content covering the marina and boatyard industry, new products, and much more.
There will be different lease options available for people who store their boats at the dry dock facility. The Captain's package, for example, will include some extra services for the boat as well as use of the Moss Landing Marina facilities in Washington.