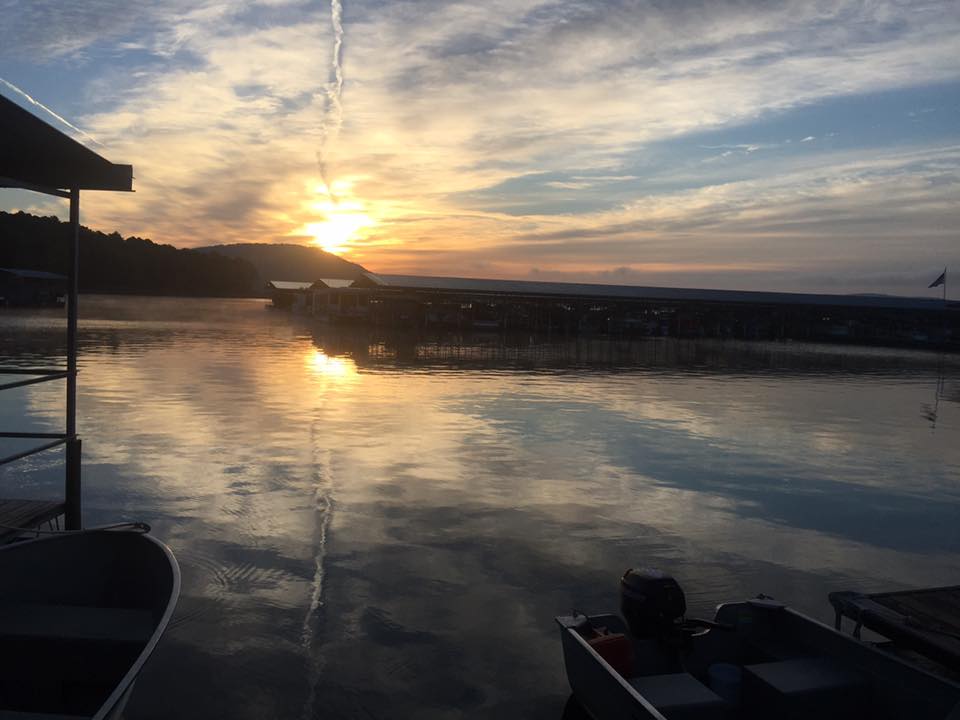 Fairfield Bay Events Bring in Boating Customers and Boost Revenues
Published on August 19, 2019
John Conry has lived in Fairfield Bay for 33 years and kept a boat docked at the marina on Greers Ferry Lake located in the Ozark Mountains of Arkansas. "Everybody thinks they can do it better," he said. "I always thought, 'If I ever get the chance, I'd run this place differently.' "
He got that chance three years ago and is now manager of the 397-slip marina at Fairfield Bay, Ozark Mountain Lake Resort & Community. During that time, he made some inside changes and focused on hosting events to bring boaters and non-boaters alike to the marina.
He started with upgrades to the interior. "I always felt like I was looking at a black and white television," he said. "I want people to feel like they are looking at a high-definition color TV. This is supposed to be a happy place, and happy people spend money. They come here for a week or a day and take memories home they never had before."
The six events the marina hosts each year have increased the number of happy customers and boosted the business' bottom line. Being a former sales director, Conry likes numbers. "Only 5 percent of the population owns a boat. That's a narrow market to pull from," he said. "But 100 percent of people like food and music." With those numbers in mind, he began making plans to improve the marina's existing events and added some new ones to the calendar.
Sign up for the Marina Dock Age newsletter.
Our newsletter delivers the latest news straight to your inbox including breaking news, our exclusive content covering the marina and boatyard industry, new products, and much more.
Each event features a live band that plays on a new floating dock. On event days, boaters can anchor near the stage, people relax on their floats while listening to the music, and non-boaters can enjoy the show from the shore. The marina partners with Cowboy Auto Group, a local auto dealer that pays for the bands. And of course, there's food.
"It goes back to food and music, and how I can get people who don't have a boat to enjoy the water," Conry said.
The boating season kicks off the last Saturday in April with Boati Gras, a nautical take on Mardi Gras. "By that time, people are itching to get out on the water after a long winter," Conry said. "We have a blessing of the fleet, a boat parade, beads, people wearing masks, a boat decorating contest. A bunch of stuff to have fun." Boati Gras brought in about $8,000 this year, compared to the same Saturday in years prior when the marina might make $600.
Surf the Bay held in June on Father's Day weekend is the marina's longest running event. Conry helped organize the event eight years ago, combining his hobbies of sky diving and wake boarding. This watersports weekend draws 3,000 to 3,500 people each year and features wake surfing, wake boarding, fly boarding, tubing, kayaks and a bouncy house for the kids.
The marina also hosts events with live music on the traditional summer holiday weekends – Memorial Day and Independence Day with fireworks over the lake. About 16,000 people come out on July 4th. In addition to the revenue coming in that day, Conry said he might make $10,000 to $15,000 the day before and the day after the holiday with guests staying over and enjoying their time on the water.
The first Saturday in August the marina hosts a Hawaiian Luau featuring a live steel-drum Hawaiian band and a meal that costs $20 per plate. Last year was the first luau; they served 400 meals and ran out of food. This year 1,500-2,000 people attended during the day. The marina gave out about $1,500 in prizes for contests such as hula hoop contests for kids and adults and the best decorated boat.
The season winds down on Labor Day weekend with the Great Southern Stone Skipping Contest. Last year about 300 people registered to skip stones.
Conry is considering extending the season by partnering with a local yacht club to host a "last hurrah of the summer" as a fundraiser for St. Jude's or another charity. He would also like to add big, flat-screen TVs to the outside deck for customers to watch football during the fall and winter.
All the events, except the luau, are free, but Conry said the events have a direct effect on inside sales. On a regular Saturday in season he might make $13,000; on event weekends that increases to $19,000 or even $21,000.
There are some added expenses on event weekends. He usually has a few extra people working the docks and three extra people inside helping customers, answering the phones and running the registers.
Marketing
Social media has been key to marketing the events and those happy customers sharing their experiences. Three years ago, the marina had 183 Facebook followers; that number now stands at 3,000. "You have to know your audience," Conry said. He has even gone out at 2 a.m. in a storm to post a video to show customers how their boats and the marina are weathering the storm.
Located in a resort with 217 timeshare condos, Conry has the advantage of new guests coming in every week, but he also draws a regular crowd from the Little Rock market about 80 miles away, and even from neighboring Texas.
The marina has a fleet of 22 rental boats, kayaks, paddleboards, a party barge (captained by marina staff) that is popular with family reunions, and they offer two-hour lake tours on the Belle of the Bay.
Conry offers the following tips when planning events:
Don't be afraid to spend a little more to get good music. Fans will follow a favorite band. "It goes back to good music and food and how to get people who don't have a boat to enjoy the water."
Plan ahead. Bands are already booked for next year.
Get aggressive with social media marketing.
Think about what people like to do to have fun.
"People come here and make memories and take a ton of pictures," he said. "You can't buy that kind of marketing and it has a direct result on our bottom line."