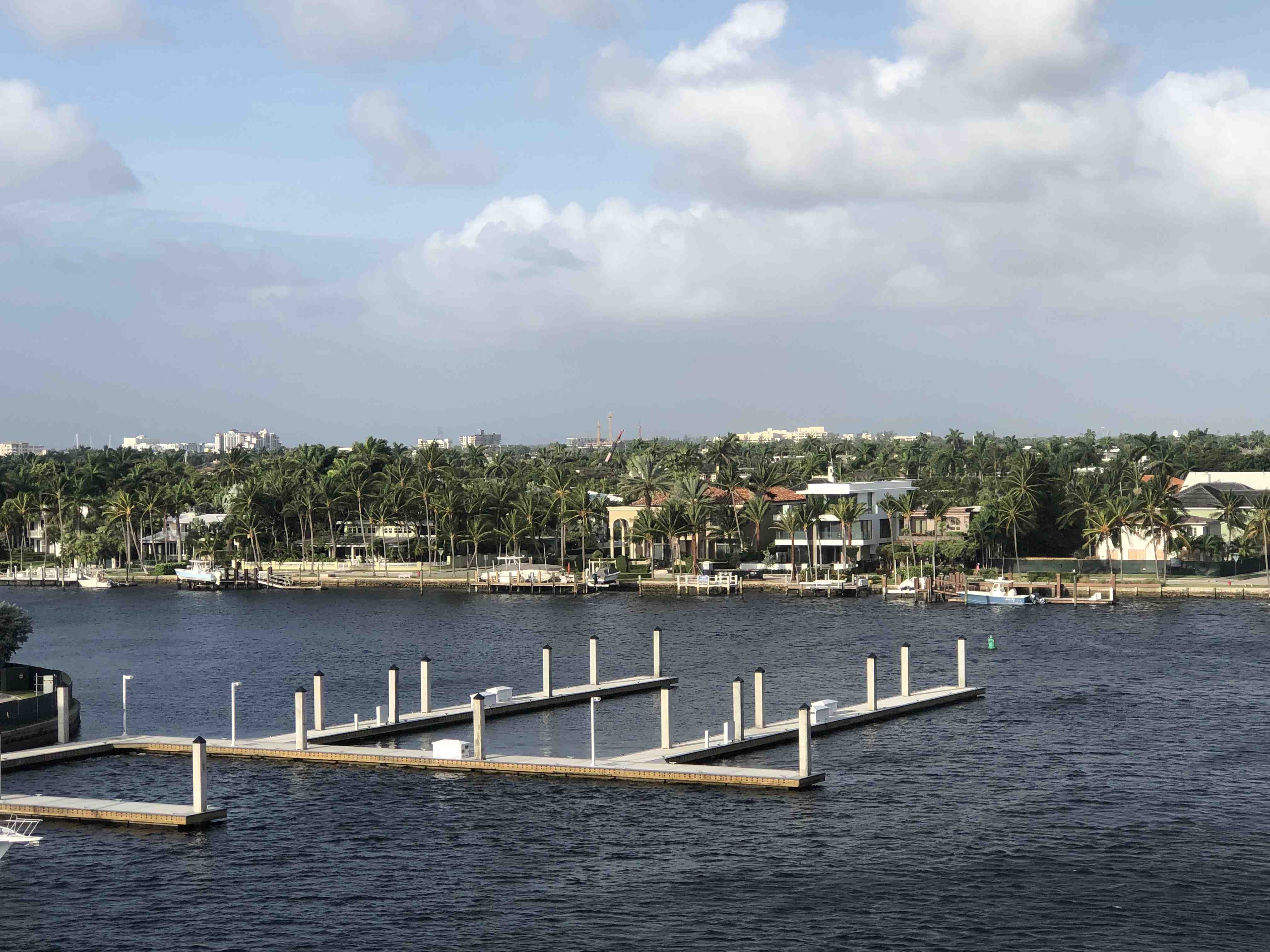 Hall of Fame Marina Adds Dockage for Larger Vessels
Published on January 15, 2020
Built in the late 1980s, the Hall of Fame Marina is located on the Intracoastal Waterway in Fort Lauderdale. The marina, which is owned by Westrec, replaced its 400 feet of wooden docks and with 600 feet of concrete floating docks manufactured by Bellingham Marine.
"At Westrec, we understand the needs of the yachting community," said Scott Salomon, the marina manager. "In the last 20 years, megayachts requesting dockage in the Fort Lauderdale area have doubled. Larger and wider slips with more power are in high demand. This is why we decided to renovate the marina."
Hall of Fame Marina is now able to accommodate five megayachts up to 170 feet in length. One slip runs north/south; the other four, which are 150 feet long and 10 feet wide, face east/west. "Each slip has the capability of providing the power needed for vessels up to 170 feet in length: two 240v single phase, two 208v three phase and two 480v three-phase," Salomon said.
"With this upgrade in docks and power, Hall of Fame Marina will now be able to offer megayachts everything they need," he added. That includes proximity to the repair facilities and marine services that superyacht captains need to take care of their vessels' needs.
The marina can also accommodate a dozen vessels up to 125 feet and has 20 slips on its south dock to accommodate vessels up to 65 feet. The marina has daily, monthly, seasonal and annual leases available.
The Hall of Fame Marina offers pumpout stations at each slip. In 2002, it became the first marina in Fort Lauderdale to earn the Clean Marina designation.