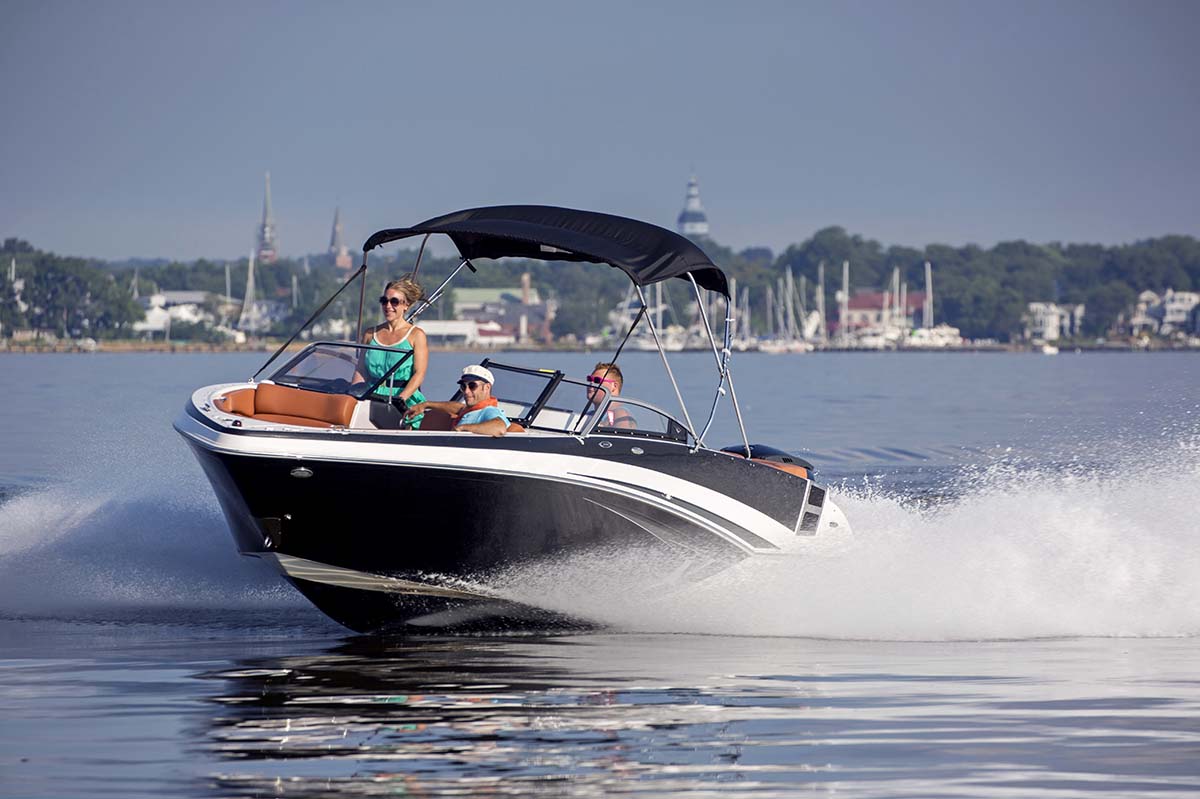 How Partnering with a Boat Club Can Result in a New Source of Revenue for Marinas
Published on August 31, 2021
Jonathan Hargrove opened his first Nautical Boat Club franchise at Cottonwood Creek Marina on Lake Lewisville in Little Elm, Texas in 2014. Five years later, he opened a second club at Scotts Landing Marina on Lake Grapevine. "When I approached Cottonwood Creek Marina, which is a family-run facility, I laid out the goals I planned to achieve and I tried to put myself in their shoes," Hargrove said. "They are a great family, and they took a chance on me–just a guy coming from Boston asking for eight slips and guaranteeing that they would see a profit in return."
Fast forward to 2021—Hargrove now has 25 boats at Cottonwood Creek and 19 at Scotts Landing. His initial goal was to grow from the original eight boats to 20+ boats after five years. He had hoped to reach first year revenue goals of $250,000 to $1 million after five years—and he has achieved those goals at both clubs.
The Basic Concept
The boat club concept is not new. Rather than owning a boat, members pay a monthly fee to join a club that offers the opportunity to reserve a variety of boats. Most boat clubs, including Nautical, allow members to reserve boats at all locations, offering flexibility and the ability to visit different areas. Once considered by many to be a detriment to marinas, these clubs are now thought to be an added benefit. "Our tagline is 'Don't Buy a Boat—Join the Club.' That is a scary thing for a marina owner to hear and we have had to do some convincing that it is not the case," Hargrove said. "The biggest fear they have is that we're going to siphon off their slip tenants, but that hasn't happened at all. In addition to the consistent revenue stream a boat club provides, a number of our members have 'graduated' to boat ownership and now rent slips at the same marina."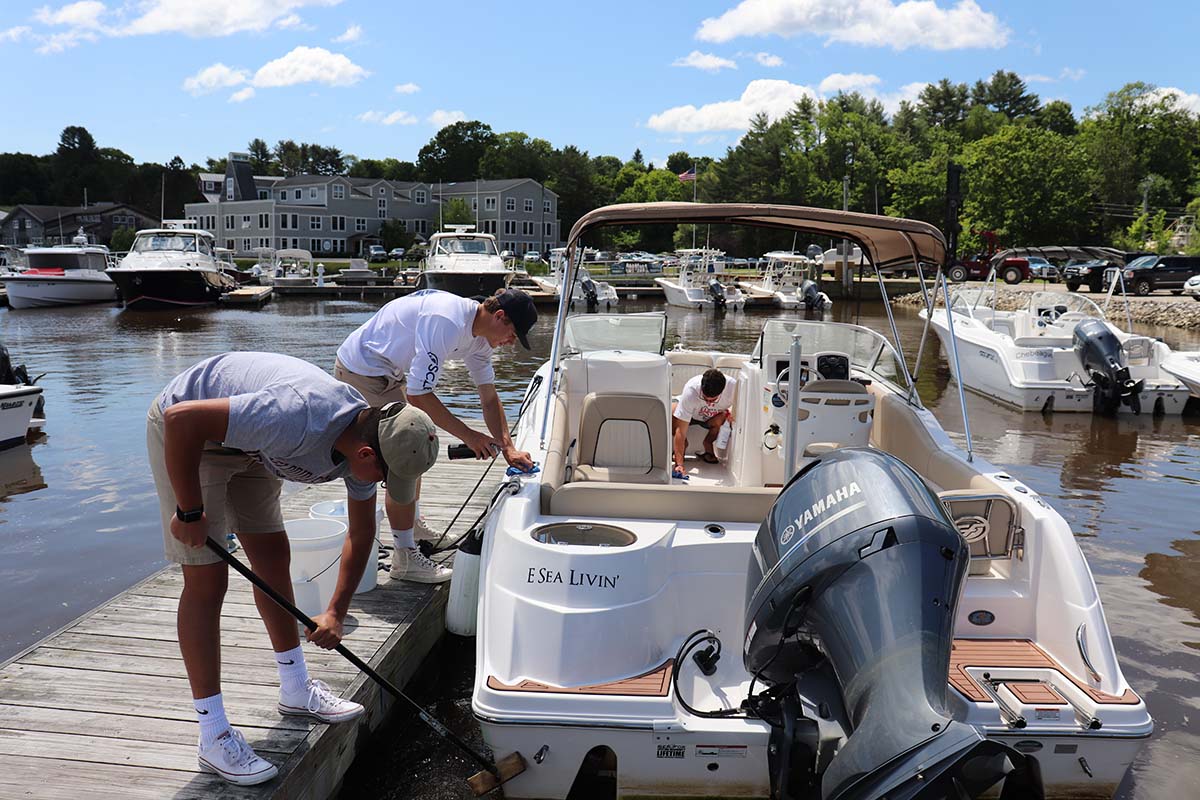 Founder Don Spong opened the first Nautical Boat Club on Canyon Lake in Texas in 1992. Spong ran the original club while perfecting the business model for several years. In 2004, Tom Gardiner purchased his first club as a business license opportunity and has since expanded to six locations in the Austin Metro area. In 2012, Gardiner purchased the business license concept from Spong and converted Nautical Boat Club into a franchise opportunity. After rebranding in 2013, there are now 20 locations with over $15 million in systemwide revenue. "We grew over 50% last year and we have a 0% failure rate," Gardiner said.
Sign up for the Marina Dock Age newsletter.
Our newsletter delivers the latest news straight to your inbox including breaking news, our exclusive content covering the marina and boatyard industry, new products, and much more.
Both Hargrove and Gardiner said a lot of research goes into the process of selecting, and then approaching, a marina about opening a boat club. They look for marinas that are aesthetically pleasing, with amenities that are accessible to members. "We ask for eight slips right out of the gate, preferably covered and on the same dock, and with the ability to expand over time," Hargrove said.
A boat club also requires space for an office, either on the dock or on land, as well as storage space for water toys and access to a fuel pump. Hargrove said they prefer to have docks located near a fuel pump since club members pull up to the fuel dock at the end of their session. A club staff member then takes over, refueling the boat and driving it back to the slip. Hargrove pointed to the partnership he has developed with the owners of Cottonwood Creek Marina. "We try to add two or three boats each year to our fleet. Cottonwood Creek expanded our dock to help accommodate us. We now have 25 slips on the same dock and the marina has another 25-30 tenants right along with us. We are separate but we always help each other out when the need arises," he said.
An Alternative Revenue Stream
Steve Arnold has also seen exponential growth with his Freedom Boat Club franchises. Arnold owns Yarmouth Boat Yard and Moose Landing Marina in Maine. In 2018, he opened Freedom Boat Club franchises at both locations. As a marina owner and boat dealer for the past 14 years, Arnold embraced the challenge of taking on a new endeavor. "I looked at Freedom seven years ago and finally I realized that, while I sell a lot of boats every year, there was a market that I wasn't servicing. I wasn't able to provide anything to the people who want to get out on the water, but they either can't afford a boat or don't have the time to own one," he said.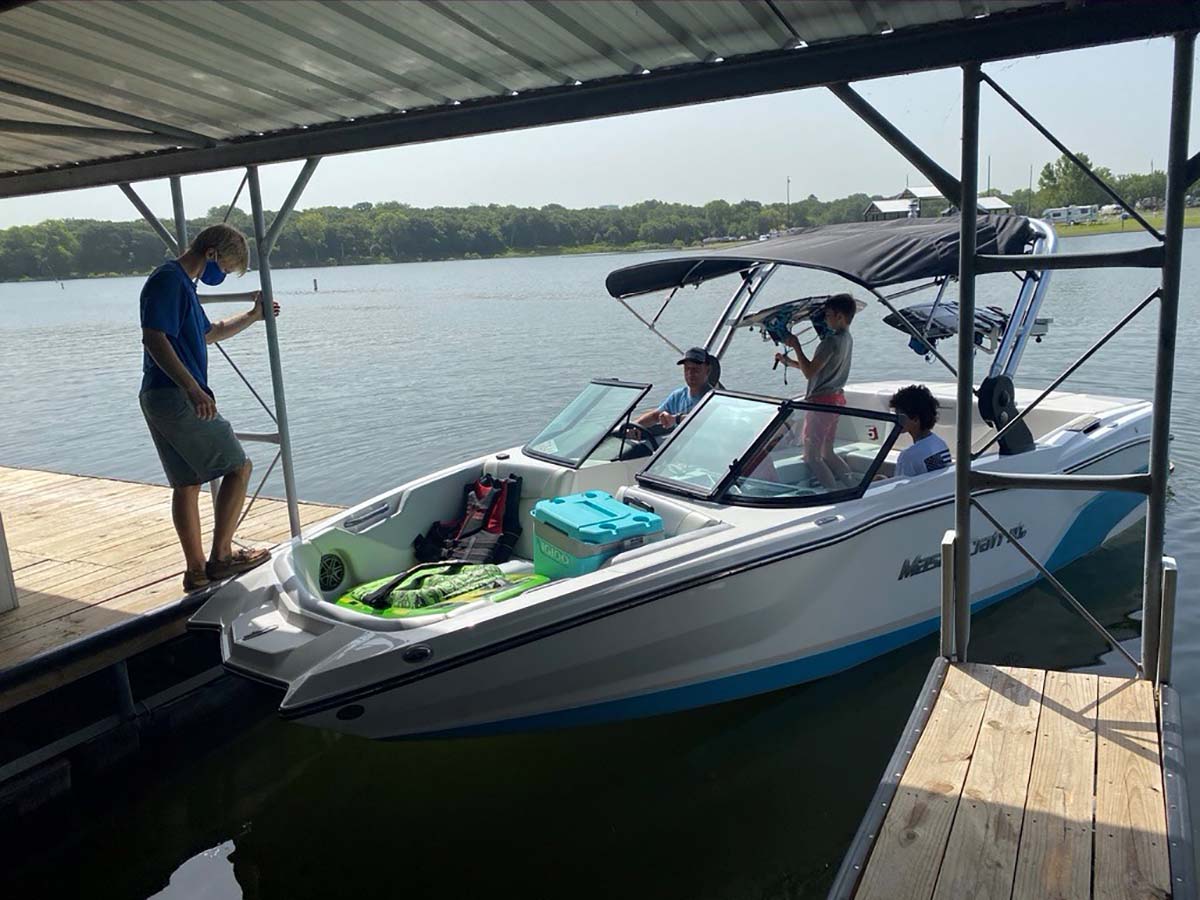 Arnold dipped his toes into the boat club world by opening Freedom locations at his own facilities. In his first year he budgeted for 30 members and ended up with 70. Today, he has 235 Freedom Boat Club members spread across five locations around Portland. In addition to YBY and Moose Landing Marina, Arnold now operates Freedom Boat Clubs out of Fore Points Marina in Portland, Sunset Marina in South Portland, and in Boothbay Harbor at the Linekin Bay Resort. To operate the clubs at these three marinas, Arnold simply leases annual slips for the boats and has staff on-site to greet guests and manage the clubs. Arnold does not see any reason why a marina would not welcome the addition of a boat club. "When it comes to Freedom, we give you a top-notch operation and staff. Everyone is well trained and polite, not just to our members but to everyone they come across at the marina," he said.
Arnold pointed out the additional revenue marinas will generate from fuel, food, and ship's store sales. "If you have a restaurant or café on site, club members will visit it for lunch and dinner. They will spend money in your ship's store. The ratio of members to each boat is about seven or eight-to-one. And during peak boating season, we have boats going out twice a day," he added.
Cecil Cohn, president of Freedom Boat Club Network, echoed Arnold's sentiment. "Our clubs consume a lot of fuel, which is a great revenue source for marinas. We consider ourselves to be reliable tenants. We pay our bills on time, we help keep the facilities clean, and our members in turn spend even more money at the marinas," Cohn said.
Freedom Boat Club was founded in 1989 in Sarasota, Florida. It is the oldest and largest boat club in the United States. Cohn took over as president after Freedom Boat Club was purchased by Brunswick Corporation in 2019. Today, there are more than 285 locations throughout the U.S., Canada, and Europe. Freedom recently announced the acquisition of Fanautic Club, one of the largest European boat clubs in Spain, accelerating the company's growth in Europe. "We have seen tremendous growth over the last two years," Cohn said. "Our fleet has gone from 2,200 boats to 3,500 across the network and I fully expect that number to surpass 4,000. This shows just how well the recreational boating industry is faring right now and we are excited and encouraged about where things will go from here."
Strategic Planning
A big part of the boat club plan is preparing for future growth. Both Nautical and Freedom are developing new incentives to increase memberships and open new clubs. Boat club franchise owners like Hargrove and Arnold see these partnerships as a win-win for everyone involved. "We are getting more boaters out on the water, leading to more memberships, which in turn brings more people to the marinas," Arnold said. "The most important thing a marina owner or operator can do is maintain their facility. And adding a new revenue stream like a boat club to a facility can result in the extra income needed to afford those improvements and maintenance costs."
"A boat club isn't a great concept anymore, it is a reality," Hargrove said. "Marina owners can either embrace it and make money or be looking at it from the outside, wishing they got on board."