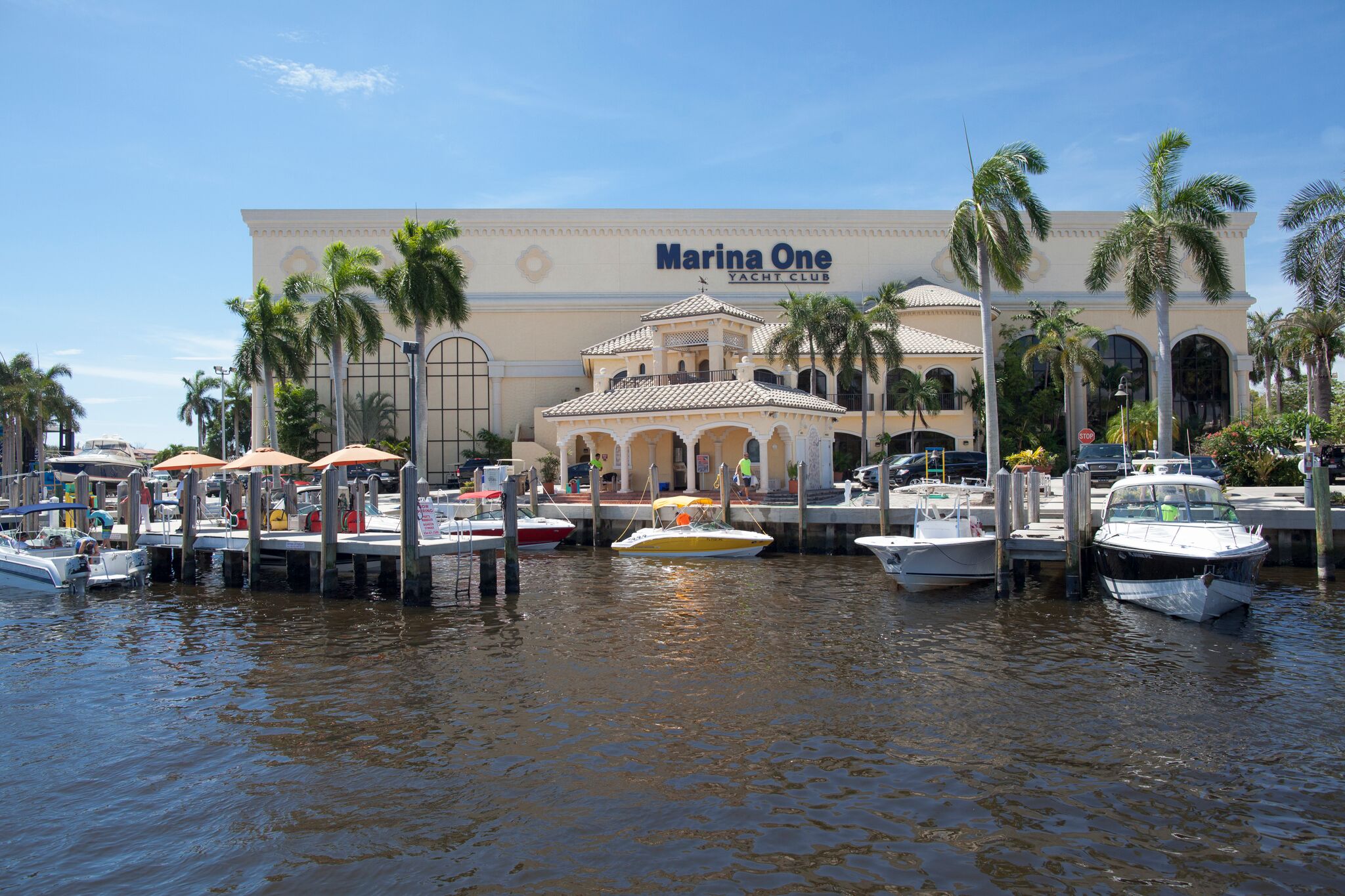 Implementing an Online Marketing Strategy for Marinas
Published on April 5, 2018
Editor's Note: Marina Dock Age talked with Jonathan Passley, founder & CEO of PDR Web Solutions, about his experiences with Marina One in Boca Raton, Florida, and about how to use online marketing, and how to identify and market to a business's ideal customer.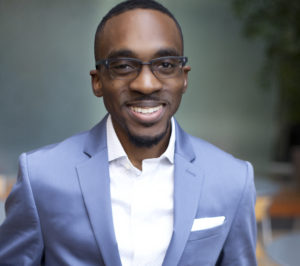 Q: What should marinas be doing to acquire new customers?
Many business owners struggle with knowing how to predictably generate new customers. Many businesses rely on word of mouth, referrals or an occasional ad in their local newspaper or magazine, but they find that it's not enough.
The best place for a marina to start is with Google Ads. You can market or place your business in front of potential customers who are already looking for a marina, boat rentals, service, storage, etc. It is the most effective and efficient way to start. It is extremely important to start your campaign with an experienced company who has a track record of running successful Google Ad campaigns. Ask to see results from past clients and campaigns. You want to see results showing how many leads were acquired and what the cost per lead was. Ask for references.
Q: How should marinas or boatyards be measuring their results and why have many been disappointed online?
Many marinas are likely disappointed with their online marketing because they are too focused on SEO (search engine optimization). SEO is tricky because it takes a lot of skill to rank well in Google. There are a lot of freelancers or companies that don't know what they're doing. They charge small "affordable" fees, but the reality is that they don't do any of the work required to rank well. Also, on average, SEO takes at least six months to start seeing a return in the form of new leads and customers.  Most small businesses can't afford to wait that long to see a return.
In addition, many marinas are too focused on social media. Posting pictures of customers fishing and boats won't get you many new customers. Especially if you're not boosting your posts or paying for ads on Facebook to extend your reach outside of people who already like your business page.
To know if your online marketing campaign is working, you must be tracking the calls and website contact form submissions from each online traffic source. You should know exactly how many phone calls you received from Google Ads and how many from Facebook, etc.
For Marina One, we placed coding into its website that allowed us to track the calls generated from the website and which traffic source brought them to the website. The call is also recorded, so we can listen to the call to determine the quality of the lead. They loved this feature because it allows them to know what is working and have a better understanding of ROI (return on investment). Anyone a marina hires to help them should be sending reports each week of leads generated from each traffic source (Google Ads, social media, SEO, etc.).
Q: How did you become involved with Marina One and what issues was the business having?
In October 2014, I received a call from Tommy, the owner of Marina One in Boca Raton, Florida. He was frustrated with the results of his online marketing and was confused why it wasn't working. He redesigned his company's websites and hired a "search engine optimization expert" to help improve his visibility on Google. Tommy and his staff would post pictures on social media and ask customers to leave reviews. These were all valid attempts but the results were dismal.
Q: What did you find when investigating the website and internet marketing efforts?
His company's websites that Tommy got redesigned were poorly developed templates worth $30 but cost him $10,000. To make matters worse, the websites would load slowly and go offline several times per week. Unfortunately, Marina One's visibility within the search engines wasn't any better. New potential customers weren't finding them online.
I flew down to Florida, met with Tommy and his team, and explained to everyone what was currently happening with their marketing, what needed to be improved and the most effective strategy to accomplish their lead/sales goals.
I'll never forget what Tommy said to me in the last few minutes of our meeting at his company's conference room table. "Jonathan, I speak on behalf of everyone when I say, this is the FIRST time we understand online marketing," he said.
Shortly after our meeting, my team and I began to implement the strategy I discussed with Tommy and his team.
Q: What did you discover about Marina One's online strategy and how did you plan to improve it?
Many businesses make the mistake of concentrating on tactics, not strategy. Your website, ads, commercials, etc. are just tactics. Your marketing needs to be guided by a strategy that uses tactics to achieve the sales results you want.
Here are the steps we took with Marina One (and marina should take) when developing a marketing strategy:
Step 1: Know exactly who your ideal customer is.
Know your ideal customers, not your target audience. What's the difference? Audiences listen but customers buy. So define exactly who buys from you. Write down their demographics, interests, pain points and desired solutions.
Step 2: Develop the correct message to attract your ideal customers.
Use what you know about your ideal customers and create a message that resonates with them. Your marketing message should show your ideal customers how your product or service can take them from their challenges/pain points to their dream desires and solutions. From the content on your website to your online ads, everything should communicate your marketing message.
Here's an example of a marketing message: "We meet all of your boating needs from sales, service, storage and rentals, so you can enjoy your time at sea without any worry."
This message applies to someone who doesn't want to travel to several marinas or businesses for different services. This ideal customer sees the benefit in having one business take care of all their boating needs and may not mind paying more for this convenience.
Here's another example: "Join our community of boat lovers and reap all the benefits of having a boat without the hassle and expense of owning one."
This message applies to someone who loves boating but doesn't want the expense of owning a boat. This person would also love to meet and be apart of a community of others who enjoy boating.
Step 3: Market where your ideal customers are.
When it comes to marketing, there are so many different options to choose from. In working with other marinas, we've found the following to be the most effective (ranked by importance):
• Advertise on Google – This is a quick and effective way of reaching people who are actively looking for a product or service that your business provides. Your ads can be placed at the top of Google's search results pages when your ideal audience is searching for a marina, boat storage, rentals, service, etc.
• Search Engine Optimization (SEO) – It takes a few months to see results with SEO, and it's one of the reasons why I suggest marinas not to start here. SEO helps improve the visibility of your website in Google's search results, to show directly below the ads. It's more of a long-term strategy, but it can be a very powerful source of new customers for your business.
• Social Media Marketing – Focus your efforts on Facebook. With more than 2 billion active users, it's the largest social media network in the world. Marketing boat memberships or clubs work well on Facebook. Utilizing Facebook Ads, you can position your business directly in front of your ideal customers. Advertise to users who have boating interests, certain spending habits, annual income and more.
Q: What marketing strategies did you use at Marina One and how did they work?
For Marina One, we started by developing a competitive Google AdWords budget. AdWords is all based on an auction, and you're bidding against your competitors. So if you are well under what all your competitors are spending, then you'll lose most of the time. We researched what their competitors were spending and came up with a competitive budget.
Relevancy is also very important to Google and converting online users to quality leads. The keywords, ads, and pages need to all be very relevant to each other. Some businesses make the mistake of landing everyone to the website home page. If you are showing for the keyword "indoor boat storage," then your ad should discuss the benefits of your indoor boat storage and when users click on the ad, it should go to a page within your site about your indoor boat storage service.
Using this strategy, in the first 12 months, we generated 2,530 new potential customers, an increase of 166 percent in leads. The second year we more than doubled that number and generated 5,622 potential customers. In the second year, the online marketing strategy brought 3,443 boat service and storage leads, 1,870 boat rental leads, 309 boat membership leads, for a total of 5,6222 potential new customers.
We eventually transitioned the marketing campaign over to their own internal marketing person.
Q: How does the marine industry differ from other industry in terms of online marketing? How is that a challenge and an advantage?
The marine industry is behind in regards to online marketing. This is a great advantage for you because that means many of your competitors are behind, and you still have an opportunity to get ahead.
The internet isn't a fad that will magically disappear. Your potential ideal customers are online and actively looking for marinas, boat rentals, storage, sales, and service.
A recent study by Forrester shows that mobile-influenced offline spending is already more than $1 trillion. People do heavy mobile research before indulging in offline purchasing in almost all industry categories.
Jonathan Passley, founder and CEO of PDR Web Solutions, has worked with more than 300 clients, helping small businesses generate new customers and increase sales with online marketing. To find out more about Jonathan and PDR Web Solutions please visit: www.pdrwebsolutions.com.