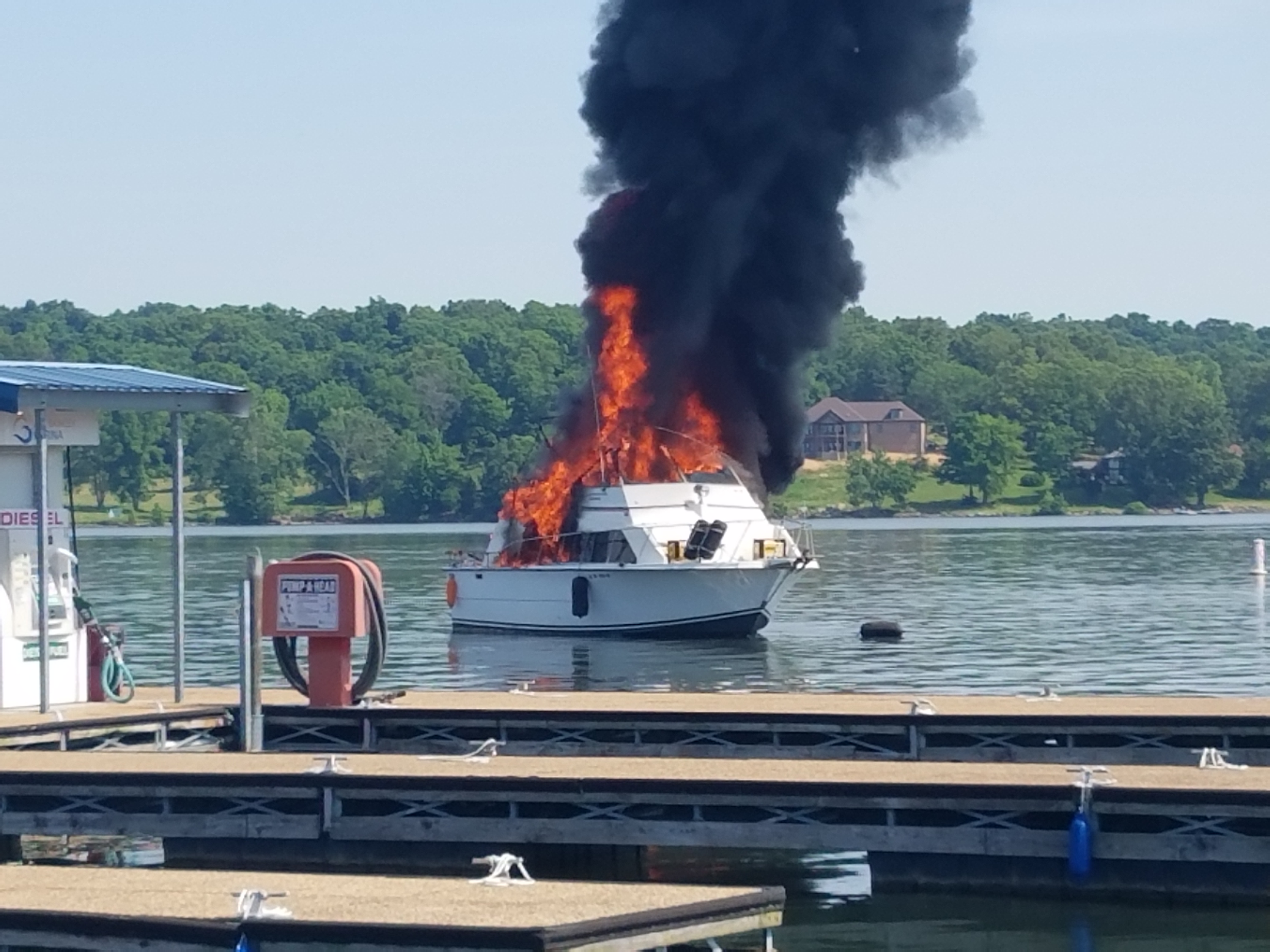 Marina Owner Creates Fume Detection Device Following Boat Fire
Published on November 15, 2021
On May 23, 2018, Lake Barkley Marina owner Ed Galbreath was cleaning in the marina restaurant when one of his dockhands ran in, notifying him there was a boat on fire by the fuel dock. By the time Galbreath got to the dock his staff had pushed the boat away from the fueling area. Galbreath had a pontoon boat ready in case the boat drifted back to the docks, and they waited for the fire department to arrive. "Fires are a marina owner's greatest fear," said Galbreath. "Miraculously, no one was injured. The fire was contained to the boat, which burned down to the water line. We were incredibly lucky."
Galbreath said the owner of the destroyed boat had just purchased the vessel in Clarksville, Tennessee. "He had bought it sight unseen and sent his brother-in-law and teenage nephew to pick it up and drive it home."
Galbreath added that the boat had been in storage for quite some time. The father and son stopped at Lake Barkley Marina in Cadiz, Kentucky and stayed overnight in a slip. The next morning, they fueled up the boat to take it out on the water. "The father cranked up the port engine and everything was fine. When he went to crank the starboard engine, it immediately blew," he said.
Galbreath believes a spark from an after-market alternator ignited built up gasoline vapor in the bilge. "I believe the boat's battery was likely drained somewhat from starting the port engine and starboard engine, causing the  alternator to produce the spark needed for the explosion," he said.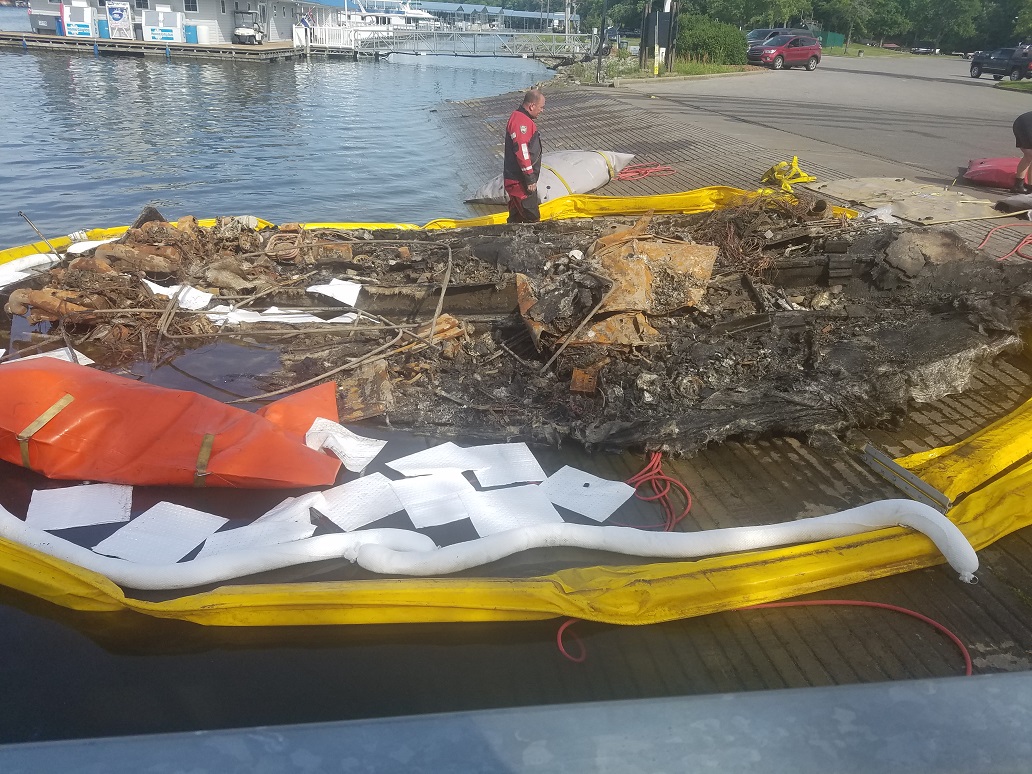 Galbreath applauded his dockhands for their quick response to prevent the fire from spreading to other boats and the marina. "It could have been catastrophic, but our staff is trained to be vigilant and hit the Emergency Power Off (EPO) button located near the fuel pumps whenever they sense a problem."
An Idea is Born
Two months after the fire, Galbreath was talking to a marina tenant, who is also a retired firefighter, about the influx of new boaters who might not know or understand all the intricate details of boat ownership. "This is a frequent problem at many marinas. My tenant said someone needs to develop something to shut down the engine during a crisis like the one we experienced," Galbreath said. "But my first response, basing it off my experience as an electrical engineer, was that we don't need something to cut off the engine, we need something to prevent it from starting to begin with."
That conversation led Galbreath down a path that resulted in the creation of Physa Marine Safety Products. In addition to owning the 198-slip Lake Barkley Marina, located within the Lake Barkley State Resort Park, Galbreath has spent more than 25 years in the electrical and construction industries. It was in 2014, while he was working as a regional project manager for the company that previously owned the marina, when he had the opportunity to purchase the facility. "I was in charge of marina operations, so I knew what worked and what needed work," Galbreath said. "Other than the fire, owning the marina has been a wonderful and rewarding experience."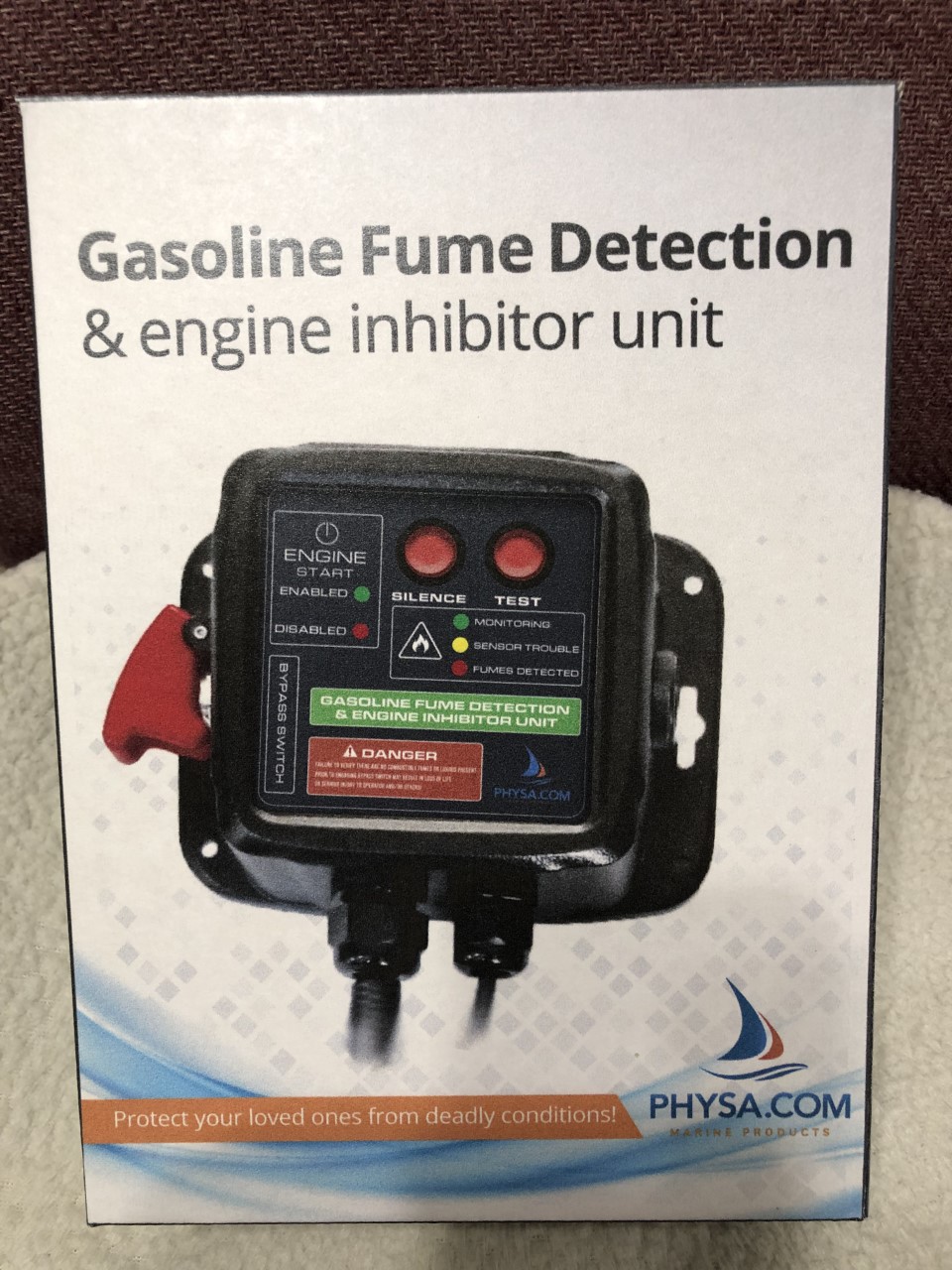 Galbreath relied on his electrical expertise when he began researching the issues and products available that could have alerted his staff to the presence of flammable fumes or vapors in the boat's engine bilge. "My goal was to learn what could be done moving forward to correct or prevent future similar situations," he said. "Perhaps something to accommodate for human error, lack of training, and complacency."
He discovered that, while there is an abundance of boater education courses for safe boating operation, most training does not cover safety matters related to inboard marine engines, such as ignitable fumes, blowers, or how to properly fuel and start an inboard vessel. In addition, there was not anything available to aftermarket boat owners that did not require an expensive, time-consuming installation that involved running wiring from the engine bilge to the front of the boat. "I decided at our marina we needed a better, more reliable and reactive solution. So, I built it," Galbreath said.
Galbreath's flagship safety device, the Gasoline Fume Detection & Engine Inhibitor Unit (EIU), was specifically designed to mitigate boat fires by identifying unsafe conditions in the engine bilge and isolating the engine starter circuit to prevent a fire, which could lead to a loss of life and property. "If our EIU detects unsafe levels of gasoline fumes in the engine bilge it will immediately sound an alarm and inhibit the ignition circuit from engaging the engine starter," he said.
The EIU also includes a mechanical bypass switch, allowing the boater to restore the ignition circuit if there is a component failure. Rather than the more complicated alarms on the market, this EIU is a stand-alone device that does not interfere with normal boating operations and does not require additional cabling or system modifications. Galbreath said it can be installed in about 15 minutes.
The device even works when the boat owner is not present, which can be a benefit to marina owners and operators. "At a minimum, the alarm will alert dockhands or others in the immediate area of a situation on the boat," Galbreath said.
Education is Key
Educating marina staff and boaters is the key to prevent tragedies at marinas and to improve the safety of recreational boating. Despite adding seasonal workers to staff his marina at the start of each summer, Galbreath said his training procedures have been successful year after year. As an added level of safety there are two full-time employees at Lake Barkley Marina. General manager Tammi Head, and her husband Tony, live at the facility. Tony, a retired coal miner electrician, walks the docks daily, so they are always monitoring the facility and infrastructure.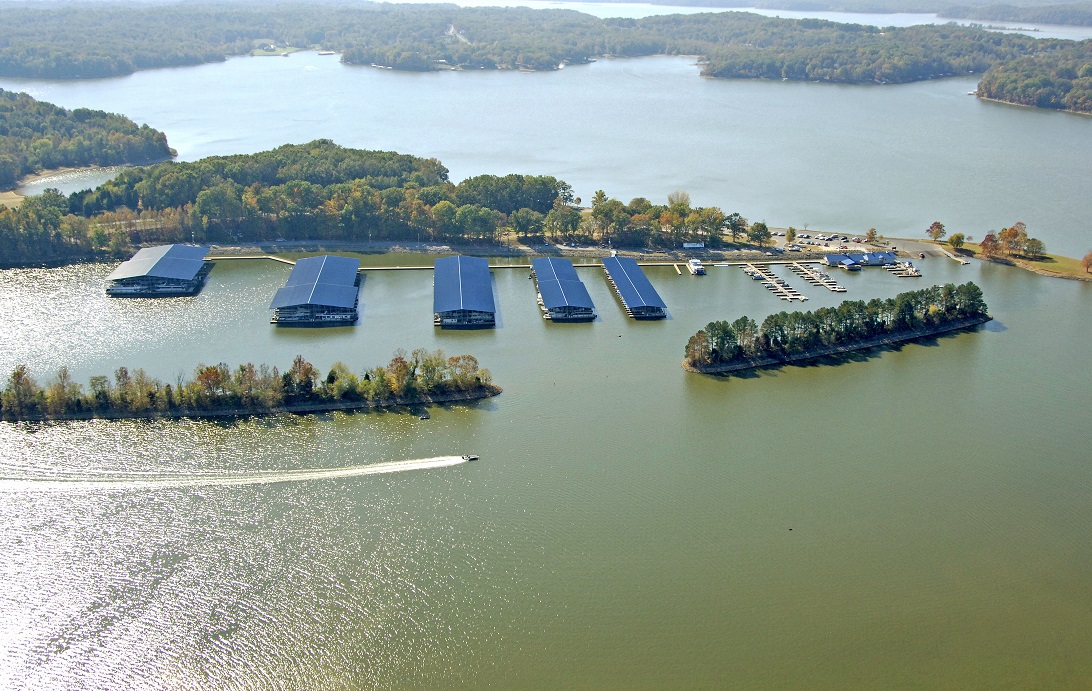 In addition to training employees, Galbreath also takes pride in the marina's boater training programs. When a customer arrives at the marina to rent a boat, they are required to participate in a training program performed by facility staff members before they are permitted to go out on the water.
Now he believes it is important to educate state legislators who might not be familiar with the recreational boating sector. "Usually, the focus and attention only happen when there is a fire or drowning. My goal is to participate in a proactive manner to prevent tragedies from happening to begin with."
Since Galbreath's marina is located within a state park, the Kentucky Finance and Administration Cabinet sets the rules and regulations for the facility and its tenants. In Galbreath's opinion, the state should consider legislation requiring all boaters visiting a marina located within a state park to have a fume detection device on the vessel. "It doesn't have to be my device, it can be any manufacturer, as simple or as complicated system as they choose," he said. "The biggest risks to a marina owner are electricity and gas fumes. I just want to do my part to create a secure environment so that everyone has a safe and memorable day on the water."