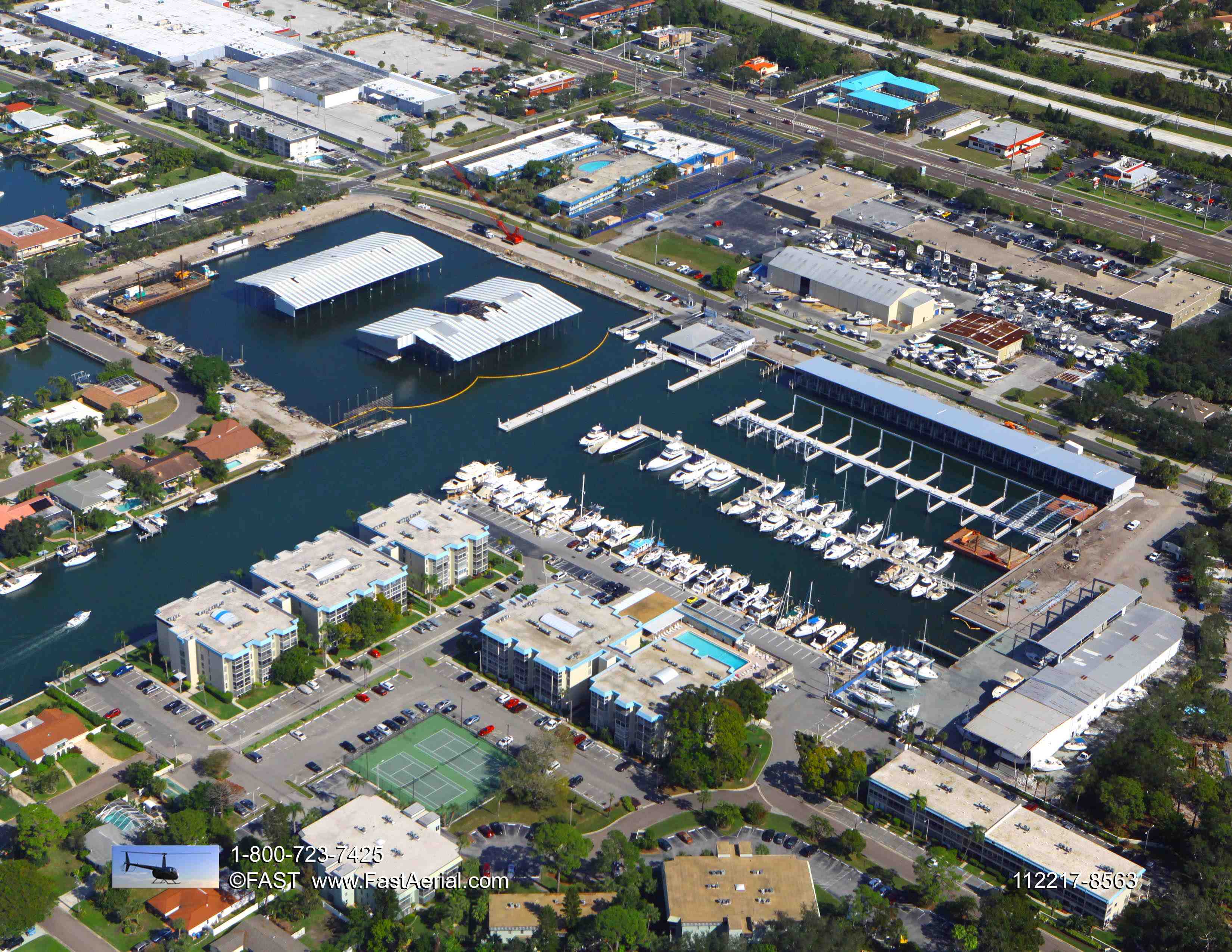 Maximo Marina in Florida Prepares to Complete $25 Million Renovation
Published on March 29, 2018
When Maximo Marina in St. Petersburg, Florida, was built in 1960, it was the largest covered marina in the world, with 540 covered slips, according to Lee Hicks, the marina's general manager. But over the years it had many different owners and the wooden docks and their old steel covers fell into disrepair.
A new ownership group, Lincolnshire Maximo, hired IGY Marinas to manage and renovate the facility in 2014. The project included the complete demolition of the existing slips, dredging (by Gator Dredging), an entire new infrastructure and new concrete floating docks from Bellingham Marine.
The $25 million project, which began in August 2015, will reduce the number of slips at the marina to 212; all but 30 will be covered. The new slips are designed to accommodate much larger boats, from 36 feet to 100 feet.
"Having that many covered slips is a rare thing, especially for Florida, where it is now illegal to build covers over salt water slips," Hicks said. Since Maximo already had covered slips before the law was passed, its covered slips were grandfathered in. "We've also reduced the number of slips and the amount of covered area," Hicks said.
Sign up for the Marina Dock Age newsletter.
Our newsletter delivers the latest news straight to your inbox including breaking news, our exclusive content covering the marina and boatyard industry, new products, and much more.
The marina offers high and dry rack storage for 80 vessels, outside rack storage for 200 vessels and a full-service yard with a 50-ton Travelift for pulling boats from the water.
Golden Boat Lifts is supplying its 4-post boat lifts for 50 of the smaller, 36-foot covered slips on the marina's west side. Houston-based Orion Marine Group will be installing the lifts, which have capacities ranging from 20,000 to 24,000 pounds.
The marina is operating on a limited basis while construction is going on. All the work should be completed third quarter of 2018, according to Hicks.