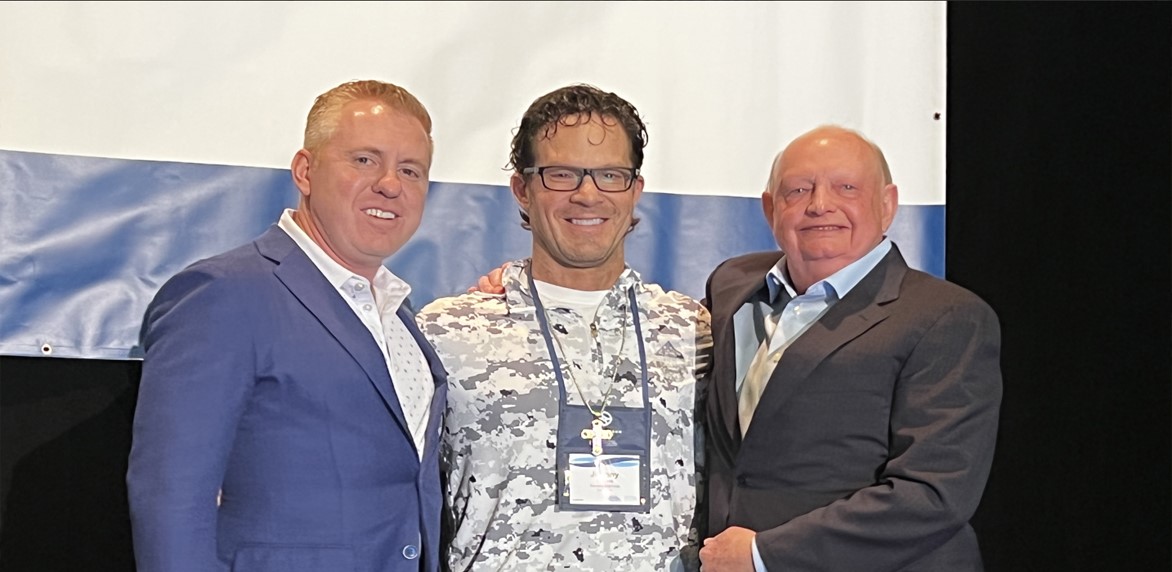 Mergers and Acquisitions-Suntex and Westrec Join Forces
Published on March 23, 2022
When Westrec and Suntex announced they were merging, forming one of the largest marina consolidation companies, the landscape for marinas in the U.S. shifted. The days of marinas being boat storage facilities where a clean restroom afforded a 5-star rating are officially gone, replaced by the concept of today's marina as a significant player in the hospitality industry. The merger did not make this happen, as it has long been underway, but it does solidify where the industry is heading.
Westrec is the pioneer of large-scale marina ownership and operations, having started more than 30 years ago. Bill Anderson, president of Westrec, said the business started as public storage and jumped into the marina industry as another branch of storage. Once they were more entrenched in the business, he said they realigned the company to focus on providing hospitality, not just a place to keep boats.
Suntex also had its roots in the storage business in the early 2000s and launched into the marina industry in 2009. Suntex Marina Investors was formed in 2015. Today, both companies have completely erased the early notion of marinas as storage and focus on making a boater's day on the water the best it can be by offering world-class customer service and amenities.
The Decision to Merge
The merger, two years in the making, was based on close to two decades of building a relationship between the two brands. Westrec's founder, Michael Sachs, and Anderson were well-acquainted with Johnny Powers, the co-founder of Suntex. When Suntex launched in 2009 it was, in part, guided by the mentorship of Anderson and Sachs.
Sign up for the Marina Dock Age newsletter.
Our newsletter delivers the latest news straight to your inbox including breaking news, our exclusive content covering the marina and boatyard industry, new products, and much more.
When Sachs passed away in 2019 his wish was for Westrec to find a partner to carry on the legacy that he created. Anderson knew that the overall culture of both companies would blend well as their management philosophies and vision of creating memorable experiences for boaters were perfectly in sync. "The decision was based on the people, culture, and the desire to be a part of something special that only these two companies can do in this industry together. We can build a platform for the future," Anderson said.
According to Bryan Redmond, CEO of Suntex, Westrec brings a group of seasoned professionals to the table that have a depth of knowledge of both what to do and what not to do that can help guide how marinas are operated and managed. He also commented that Westrec's history of winning government contracts for marina management will be beneficial as the new conglomerate intends to continue managing marinas as well as owning. Anderson said Suntex's investment in technology and marketing has proven to be an asset to what they do, and he's looking forward to bringing both to the Westrec properties. They streamline day to day operations, financial reporting, and capture real-time data with their software platform, easing the job for office staff. "They have a great marketing and communications department that can help us promote unique marketing approaches. We're competing with other forms of recreation, and that competition will heat up once COVID-19 restrictions are lifted. Strategic marketing can help keep the interest in the marina industry," Anderson said.
Benefits to the Marina Industry from Consolidation
There are a host of reasons the two see that consolidation does and will continue to be largely beneficial to the marina industry. First, the pair is dedicated to increasing professionalism within the industry by creating training programs and opportunities to support those who work in marinas today but also to showcase and build the career path for the future. "My vision is that our combined company cultures will attract the best and brightest looking to make a career out of doing what they love and that we will be one of the catalysts to help market a career in marina management across the entire hospitality industry," Redmond said.
He offered that there are plans in the works to have hospitality schools offer a degree in marina management to show students there are options outside of the traditional hotel and food and beverage programs. Building educational opportunities can also help fill the many positions that the companies seek to fill. Suntex has been intentional in approaching hospitality schools at Florida State University and beyond to educate leaders about careers in the marine industry. They developed a Manager-In-Training (MIT) program for recent graduates where trainees spend time working at both an inland and coastal facility, as well as at Suntex's headquarters in Florida, and they are exposed to all aspects of the business. "Three of our former MITs are now GMs at our properties," Redmond said.
The second benefit of consolidation is that it offers greater access to capital, which, in turn, provides greater opportunity to invest in improvements at marinas that are aging and not meeting the needs of today's boaters. "The availability of capital for the renewal and redevelopment of marina infrastructure is a big asset. The entire industry benefits from safe, updated, professional marina operations," Anderson said.
He also said that the benefits extend to the environment as through the consolidation of properties, they have been able to standardize environmental improvements and the use of best management practices. Third on the list is that this merger will offer a brand that is focused day in and day out on providing not just a place for people to store boats, but a place that creates a sense of community across all spectrums of the boating lifestyle. The Suntex Circle of BoatingTM initiative supports the idea of introducing people to boating through rentals and helping to usher them through to boat club memberships and eventually to buying a boat and becoming a lifelong boater. "We want to build our network to have more assets in key places up and down the seaboard and have reciprocity and reward programs that can drive that sense of membership and belonging to the larger boating community," Redmond said.
Part of creating a sense of community is having the structures in place to foster that idea. Today's boater is looking for more than boat storage; they want a great experience from start to finish. Redmond said that he wants to make their day on the water as hassle-free as possible and take away any uncomfortable feelings. "I want them to have a place to pick up items that are easily forgotten, a place to eat and drink when their day on the water is done, and a place they want to bring their friends and family to," he said.
Finally, both see the merger as an opportunity to bring a larger voice to the table for the marina industry to help it stand on equal footing to other competing recreational opportunities that people can choose.
Competition
Anyone who follows the marina industry knows that more and more firms have popped up that are buying multiple marina properties. Where Westrec was the pioneer, today many have followed to differing levels of success. "Safe Harbors and Suntex and Westrec have been able to educate the institutional investment market that marinas are a great investment despite the bad things that can happen to them, like storms. The supply and demand dynamics where people will always have boats that need storage proves marinas are a great investment for the long haul. If they are operated right, they will always be stable," Redmond said.
The supply of marinas is finite, adding to the stability. New York-based Centerbridge estimates there are about 11,000 marinas in the U.S., and new construction has been virtually non-existent. There are a few remaining development sites in sheltered harbors, but stringent environmental laws and possible community opposition are daunting prospects to developers. Redmond added that a ruling from the IRS in 2018 opened the market to new investors. Under the new rule, fees paid for boat slips and boat storage count as real-estate rents, giving marina owners the same tax benefits as traditional landlords of commercial property. The stability and change in tax rules were the backdrop for the post-COVID-19 boating boom, which only fueled the interest in marinas even further. The industry as it sits is ripe for consolidation.
Moving Ahead
The plan for the merger is to fully integrate all owned assets and team members through a transition period in 2022, although the third-party marina management platform will continue to do business under the Westrec name. Suntex's largest shareholder last year, Centerbridge, is considering taking it public later this year. Suntex and Westrec will benefit together growing organically through investment in all current properties and teams, acquisition of new properties, and continuing on the path toward IPO readiness. "With the strong support and financial backing of new partners, we are setting forth as the first ever pure play marina company to enter into the public marketplace," Redmond said.
Anderson said they are actively talking to others that want to join them. "We invite those with similar philosophies and who see the real benefits of consolidation to expand their horizons and consider joining us." He added, "It's great that more and more are getting into the industry. It will only make it better."