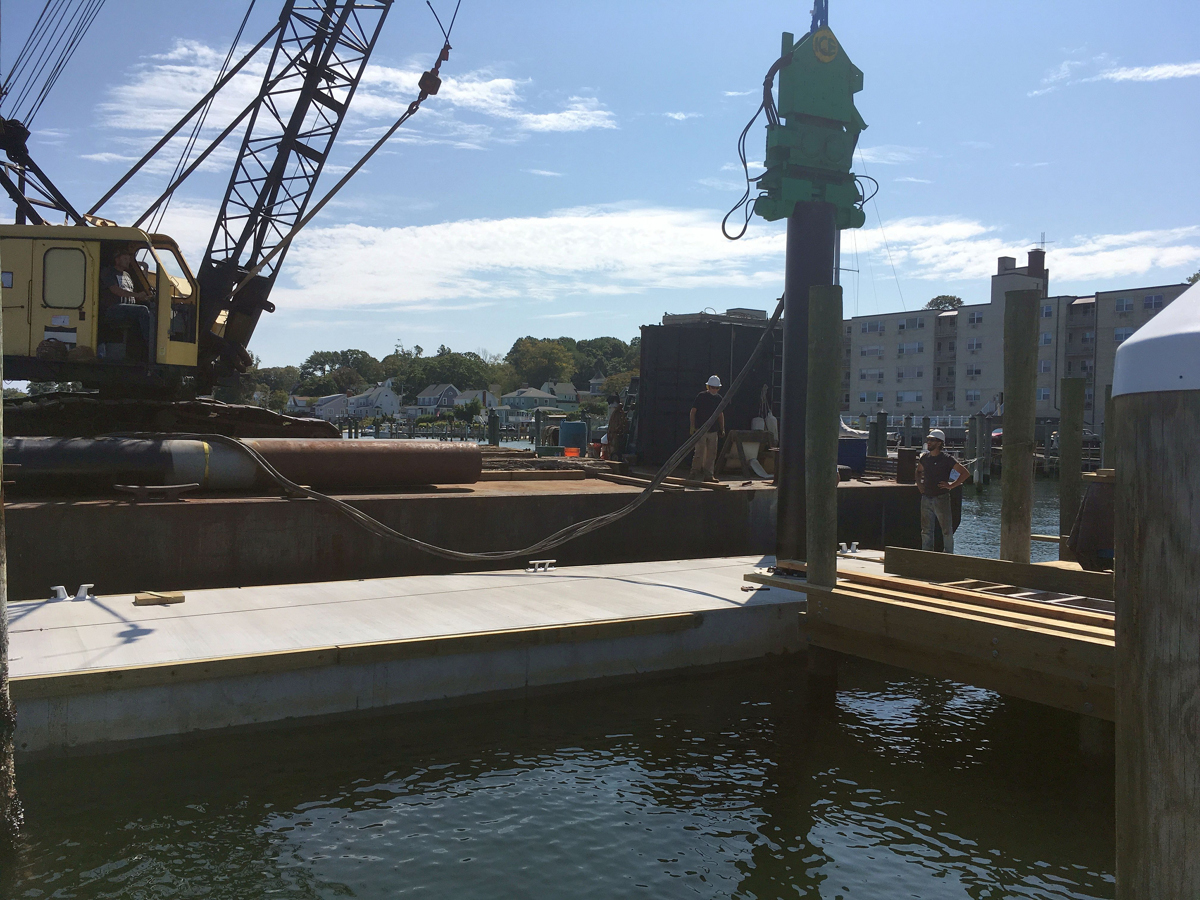 New Breakwater Provides Protection for Connecticut Marina
Published on December 1, 2017
Marinetek North America completed the fabrication of floating concrete breakwater docks for Thamesport Marina in New London, Connecticut.
Wind and waves coming down the Thames River often buffet the marina. "That's been a problem for many, many years, so the idea of the breakwater out in front of the marina is to protect it, to calm the waters and to make it a more protected basin," said Bob Berry, Marinetek general manager. The company is seeing an increasing number of marinas add such breakwaters.
"In the past, they would build a rock jetty, but that is extremely expensive and extremely difficult to get permitted any more," he said. "The trend now is floating wave attenuators. They aren't as effective as a rock wall—nothing is going to get through solid rock—but wave attenuators are much less expensive. Migrating fish can go under them and so can the currents and tides, the water flow, so they are much more permittable."
The wave attenuator is also adding to the marina's capacity. Marinetek fabricated the 12-foot wide by 685-foot long L-shaped attenuator at its plant in St. Petersburg, Florida. The company also built 14 aluminum finger piers, 4 feet by 30 feet that will be installed on the leeward side of the breakwater. The piers, topped with composite decking, will create 28 new slips, as well as side-ties for the marina. Since the new docks will be reserved for transient boaters, Thamesport Marina was able to obtain a Boating Infrastructure Grant to help defray the cost.
Sign up for the Marina Dock Age newsletter.
Our newsletter delivers the latest news straight to your inbox including breaking news, our exclusive content covering the marina and boatyard industry, new products, and much more.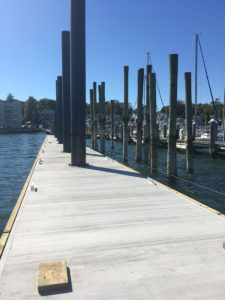 Atlantic Marine Construction of Westerly, Rhode Island, installed the 25 steel pipe piles that are 26 feet in diameter. Pile guides are internal, stainless steel, running down the center line of the docks. The docks will also be equipped with lighting, potable water and electric service.
Marinetek began working on the breakwater in May and completed it in late October.