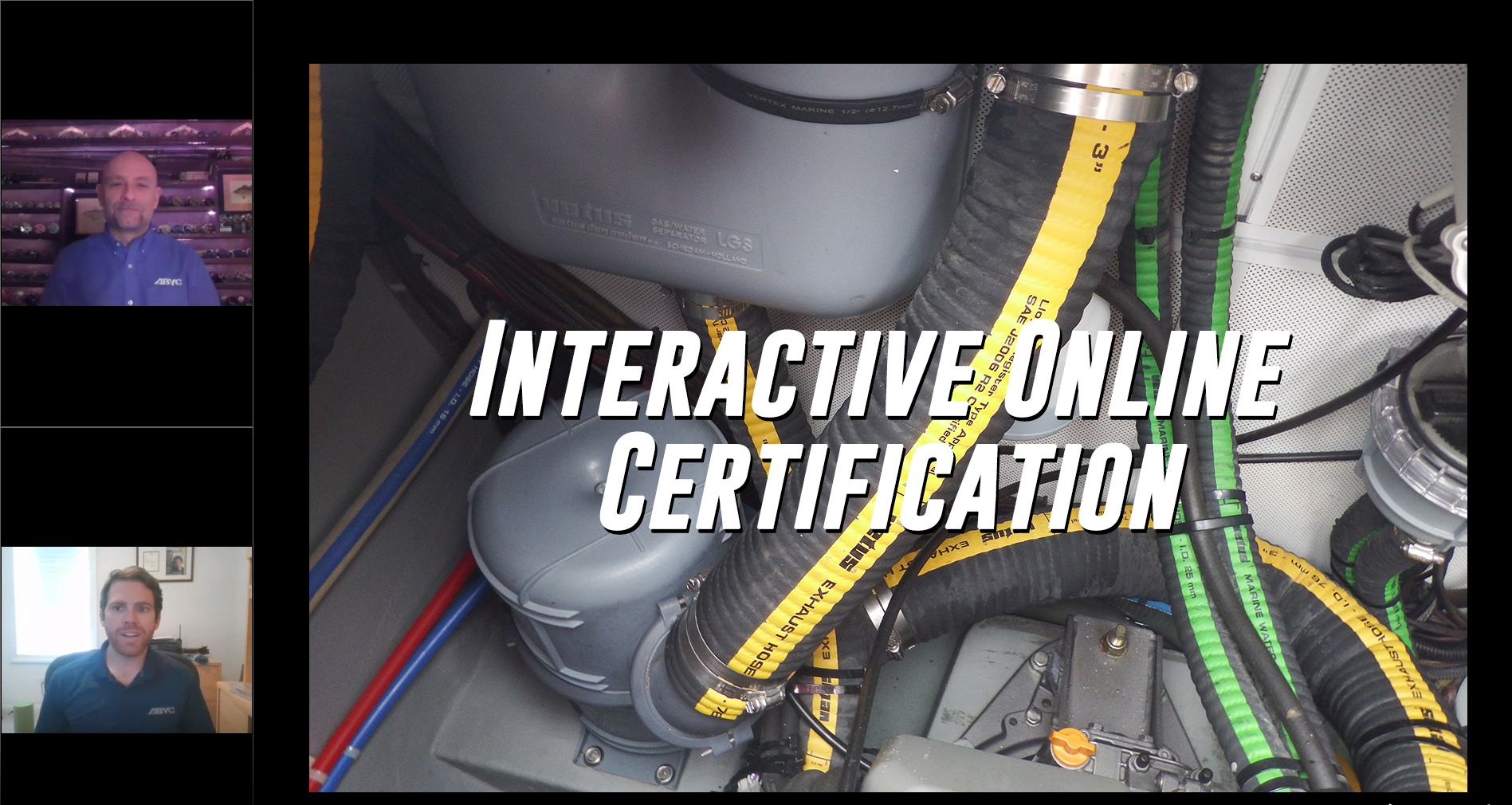 Part Two: Investing in Employees Proves Beneficial to the Success of Marinas and Boatyards
Published on April 29, 2021
In the April issue of Marina Dock Age, we spoke to the owners and operators of three facilities about their employee training programs and how their efforts have improved customer relations and business operations. This follow-up article sheds light on how their employees have responded to the training and whether they have additional programs planned for the future.
Positive Responses
Crosswater Yacht Club, located on Lake Travis in Austin, Texas, employs a large number of young people to run daily operations at the marina. When hired, each employee attends the marina's training program, called Smile School, where they are taught a variety of job skills, safety measures, and communication techniques in order to effectively work with customers.
General manager Roland Adams said a major component of the program is to show employees how a positive attitude can greatly improve the customer experience. "Working at the marina is the first job for many of the young people we hire," Adams said. "Some of them have no clue how to clean restrooms, windows, or other public places. Our team will train them and give them many opportunities to do the job right."
Adams said the employees seem to appreciate the extra effort placed on training. "We get a lot of positive response from them and we believe that if we lead by example it will only benefit them even more in the future," he added. "It has been amazing to watch as they take charge of their responsibilities and complete tasks with care and efficiency. The results of the training create a consistently clean and friendly atmosphere for our guests."
Sign up for the Marina Dock Age newsletter.
Our newsletter delivers the latest news straight to your inbox including breaking news, our exclusive content covering the marina and boatyard industry, new products, and much more.
Deltaville Yachting Center and Chesapeake Yacht Sales located along the south branch of Broad Creek in Deltaville, Virginia provides paid education benefits to employees. Owners Lew and Onna Grimm began offering the additional benefits shortly after purchasing the facility in 2001. Onna said that as employees took advantage of the education training, they saw immediate results at the facility. Those results included improved employee and customer satisfaction. "The feedback we have received from employees who have participated in paid educational benefits is all positive. It is personally rewarding for the employee and they share that feeling with their families, which encourages the employee to participate in even more training," Onna added.
Boaters also notice a difference when they visit the marina and often comment on the employees and the customer service. "We treasure customer feedback and we receive a lot of notes from boaters complimenting our employees for being competent, polite, and attentive," Onna said. "Our motto for customer service is two-fold: Help boaters have fun with their boats and treat customers as you would want to be treated."
The operators of Lauderdale Marine Center in Fort Lauderdale, Florida agree in the philosophy that investing in employees only improves customer relations and profitability. President Doug West said the facility developed its LMCx, a Customer Experience training program, in 2019. In addition, Lauderdale Marine Center offers mentorship programs and a Leadership Training Program. "We also require that any individual who performs work in the workshops or working yards be certified in the OSHA 10-hour shipyard safety training," West said.
Employee feedback plays a vital role in the effectiveness of the training programs at LMC. The facility developed an anonymous survey to gather feedback from employees following the training program. "Many staff members mentioned that it was informative and relevant to their duties at LMC," said West. "We also learned that the program led them to realize that no matter the location or role they are in at the yard, they are a customer touchpoint, and the impression they make is integral to the overall customer experience."
Future Training Programs
The managers at all three facilities recommend that employee training be a top priority for marinas and boatyards. While it is easy to get sidetracked with daily operations, investing in employees will ultimately lead to satisfied customers and increased profits. In addition to adopting a training program, all three facility managers recommended reevaluating those plans to determine areas for improvement. "We intend to continue the expansion of our employee training programs at Deltaville Yachting Center," said Onna Grimm. "The training programs have worked well for 20 years and adding to them yearly allows us to offer better service to our boaters."
Adams hopes to look into offering more training related to transactional analysis, a form of psychology that examines a person's interactions with other people. "It would be very beneficial to spend more time on that aspect," he said.
As for Lauderdale Marine Center, West said the managers have been training on effective interviewing techniques, and they are continuing to evolve their employee engagement training, as well as focusing on developing foresight and visionary skills. "We are continuing to build upon our existing library of basic operational training programs, including equipment, environmental, and safety protocols," West said. "We are also consistently adding to our department-specific, skills-based training programs."