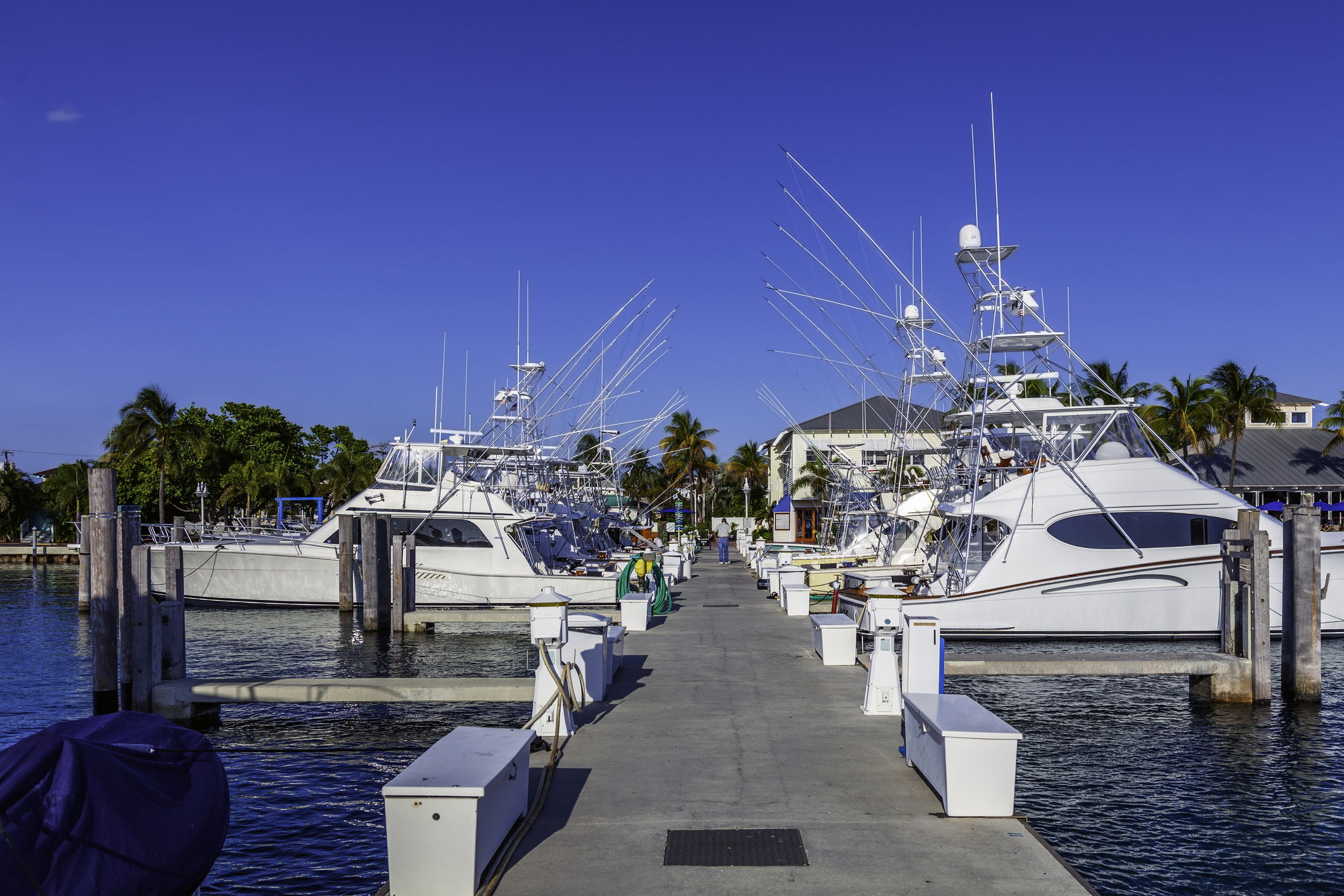 Selling a Marina Takes Preparation and Some Introspection
Published on March 23, 2022
As the marina market has exploded over the past few years, many marina owners may be wondering if now is the time to sell. The question can be difficult to answer, especially for family-owned facilities that have been part of a life for decades. But as age creeps up and the physical demands of running a marina during a boating boom become challenging, an exit may seem appealing. There are steps to take in making the decision to sell and then getting a marina to market that can ease the process.
When the idea shifts closer to reality there are some things that marina owners need to consider before they put out the "for sale" sign. For practical considerations, marina owners should discuss the idea of a sale with their accountants, attorneys, tax advisors, business partners, and anyone else involved in the process. These professionals can help develop the list of pros and cons to selling and put the reality in better perspective. And, of course, a thorough discussion with family members is always a good idea.
Finding and working with a broker can also help guide a decision to sell, and a broker can then help sellers wade through the sales process and get the best price. Independent real estate broker Jeff Griesbauer, who spent more than 19 years affiliated with marinasforsale.com, said he has been working with several owners who are being challenged by the question to sell. The first thing he does is have a conversation on why someone wants to sell and what they hope to gain from a sale. He also offers a dose of reality for his older clients. "If physical limitations are starting to impact someone's ability to keep up the property, it's better to sell now than put in five or 10 years more and sell at a loss because the property has too much deferred maintenance to make it valuable," Griesbauer said. "It's difficult for people to hear, but it makes sense. Plus, the numbers floating in today's market speak for themselves, making the choice to sell a little less painful."
Marina Valuation
Just what numbers can a marina hope to get in a sale? Jason Spalding, a broker with CBRE Marina Services, said while marinas can look for comparable sales in trying to determine if the current market supports their sales price goals, no two marinas are alike, so there isn't as simple a sale comp metric to use as there is in regular real estate. "Typically, the cap rate on one (or multiple) recent nearby sales transactions can be used to derive the potential value of a property; however, with marinas often having a wide variety of revenue streams and some marinas having all, one, or only some of these revenue streams, it is not as straight forward as other core real estate asset classes," he said.
Sign up for the Marina Dock Age newsletter.
Our newsletter delivers the latest news straight to your inbox including breaking news, our exclusive content covering the marina and boatyard industry, new products, and much more.
A cap rate, in basic terms, is derived by taking the net operating income and dividing it by the current property value or asking price. More broadly, it is a metric used to forecast the return on investment and is viewed as the perceived risk against a property's income stream. All revenue streams at a marina are not viewed as having the same risk, which is why it is not a foolproof way to determine value. "The sales trends for marinas in general over the past five years have been towards compressing, lower cap rates, thus equating to higher property values and higher sale prices for sellers," Spalding said.
With no simple comp method, the best way to determine a price will always be to have an evaluation and valuation done on the property, which is best completed by professional appraisers and/or brokers. But even before a valuation begins, brokers will have a discussion with potential sellers to find their sales goals and options, the timing for the sale, whether they want direct offering or mass marketing of the property, if they want to retain a role once the marina sells, and overall, what their expectations are. "I discover their timeline and whether the seller's expectations are reasonable. Although the time from listing to sale has decreased lately, sellers need to be ready for a sale to take a minimum of six months," Griesbauer said.
If the seller and broker find a good fit and connection, the next step will be a financial review, starting with a review of the marina's most recent P&L statement. "I dig in deep to fully understand the business. That's the key to establishing the value of the asset," Griesbauer said. Later in the process, a broker will need to look at tax returns to see how they tie together with the P&L statement. Having the cash component and tax return match is critical, as any discrepancy will scare away potential buyers. Outside of the P&L, sellers should plan to have their current balance sheet, slip rates with occupancy history, and copies of tenant leases.
Red Flags for Buyers
While showing a profitable business to a potential buyer is critical to getting a sale, there are physical aspects of the business that can be just as important. "If a potential buyer visits the site and is afraid the dock will collapse under him, that's a bad sign," said Griesbauer. Any sign of deferred maintenance is easy to see and a red flag. "An owner doesn't need to spend thousands on improvements but should spend wisely to enhance the physical appearance. That section behind a shed that's full of old motors needs to be cleaned out. Buyers will ask about boats in the yard that are growing moss or otherwise looking abandoned. A clean yard will have a buyer assume clean books, but the reverse can also be true," said Griesbauer.
Another caution is environmental concerns. Owners should be prepared to answer questions about any environmental issues and if they have been addressed, and then be able to provide documentation to prove a clean-up has occurred. Buyers will often request a Phase 1 environmental assessment to see if there is contamination in the water or soil, and any problems will halt a sale. Environmental cleanup costs will almost always fall to the seller even if he manages to hide any issues until after a sale. Griesbauer said that one of the best protections is for a marina to work through the process to become a certified clean marina as flying that flag is often all a buyer needs to satisfy environmental concerns.
Other warning signs to potential buyers can entail high employee turnover, code violations, out of date or lack of current permits, onsite boats with expired vessel registration decals, low occupancy rates, and consistently poor reviews or negative comments on online rating platforms or social media outlets.
A marina owner considering a sale should begin addressing red flag items well in advance of putting the property on the market. The owners' available capital reserves, ability to obtain financing for improvements, or their desire and time to work on the property can all play into how much can be accomplished. Potential projects could entail such things as the construction of additional wet slips, dock reconfiguration to accommodate larger vessels, adding more outdoor dry racks, or adding an area for Jet-Ski racks. Spalding points out that adding supplemental tenants could help offset costs. Leasing a kiosk for stand-up paddleboard and kayak rentals or contracting with a boat club can add some income for immediate projects, but also add to the value of the marina in the eyes of buyers. "An owner should engage their own consultant, or real estate broker, to run an analysis weighing the project costs vs a proforma on the revenue that can be generated from the project improvements and supplemental tenants. Each additional dollar generated in net operating income (NOI) will make the marina more sellable," Spalding said.
Final Thoughts
There are marina owners who are approached directly by buyers, but Griesbauer emphasizes that working through a broker instead of taking an offer directly from a buyer will likely prove to be more profitable for the seller. "We're seeing more and more buyers reaching out directly to marinas and offering cash sales. But these days everyone has access to capital and can have cash to close, so a cash sale without broker fees shouldn't be the reason to sell," he said. Working with a broker allows the property to be placed on an open market where bidding can drive up the price. "You'll do better on a net basis by paying a broker fee instead of taking the first offer that walks through the door."
There is no magic formula for which marinas are more attractive to buyers. There are large variations in location, size, customer base, and services offered. Coastal versus inland, full-service versus storage only, pristine versus in need of some care, are all personal choices among buyers. Some will want a modern coastal marina, while others will look for an inland fixer upper. Nothing is off the table in today's market, allowing many owners to take a check and finally spend some time on the water and not just next to it.