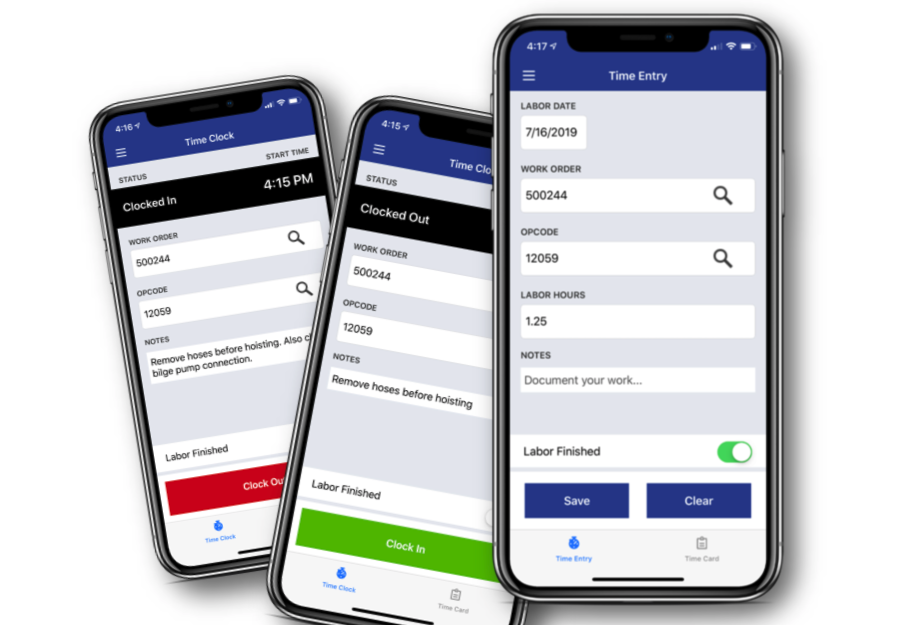 Software Solutions to Help Marinas Navigate into the Future
Published on November 12, 2020
The marine industry relies on communication. In fact, effective communication might be one of the most important elements in running a successful marina. At the start of the pandemic, when most marinas were gearing up for the 2020 boating season, operators had to find ways to effectively communicate with two completely different groups. First, they needed to connect with their employees about mandatory closures and what those closures meant for staffing and daily operations. Then there were the customers and boaters who needed to be notified about marina and boatyard operations, what the closures meant for daily maintenance, and what procedures were going to be in place if and when business and operations would resume.
Putting Skills to the Test
Since face-to-face morning staff meetings and shaking hands with boaters as they arrive at the marina were actions of the past, marinas had to find new ways to communicate. Email and texting are perfectly acceptable and effective forms of communication, but there are some interesting software programs and apps available that aim to make running a business easier than ever before. Southpoint Marina in Rochester, New York started using Slack and When I Work two years ago. Slack is a channel-based messaging platform that can replace email and text messaging, allowing management and employees to communicate easily and effectively, all in one app. "While regular texting and emails also work, the Slack app keeps everyone in the loop and does a better job of keeping a record of what and when things are shared," said Anthony Daniele, president of Daniele Family Companies, which owns Southpoint Marina.

When I Work is an employee scheduling software program that Southpoint Marina uses to manage the entire employee schedule. Management can fill shifts, change shifts, and approve time-off requests. Employees can submit time-off requests, keep track of their scheduled shifts, and clock in and out through the app. "The When I Work app replaces paper copies of schedules and allows for real time scheduling modifications and instant communication of any changes or opportunities for additional shifts," said Daniele. "This is even more important in our marina business, which is so weather dependent."
The apps became a critical component of business operations this year, when COVID-19 led to social distancing guidelines and a whole new set of rules and regulations. Daniele said daily communication with the marina staff was much easier thanks to the apps. "The ability to communicate in general without having to have in person contact is critical right now," he said.
Sign up for the Marina Dock Age newsletter.
Our newsletter delivers the latest news straight to your inbox including breaking news, our exclusive content covering the marina and boatyard industry, new products, and much more.
Multiple Options
Ocean Havens, which operates five marinas in the New England area, uses Marina Master, a marina management software solution, to manage its properties. "We needed to find a system that could handle the very high volume of reservations that we deal with in a season. We wanted the system to be as "future proof" and flexible as possible and Marina Master has exceeded in all of our expectations," said Kevin Lussier, regional manager for Ocean Havens.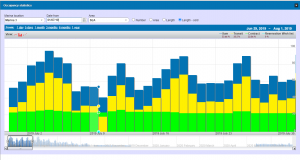 Marina Master offers a variety of modules and functionalities that allow marina operators to run every aspect of the business. Marina owners, managers and staff are able to manage and control operations off-site or from the comfort of their own home, which has become a necessity during the pandemic. The personalized interface enables them to inspect marina property in real time, manage berth occupancy, reservations, invoicing and agreements on a mobile app. Marina staff can communicate with customers via the app, email or text messaging. Inquiries, quotes, invoicing and contract signatures can be processed easily and swiftly through their mobile device. "The marina management solution is flexible enough to adapt to a marina's needs and trends. Marina Master will boost their competitive advantage and improve their reputation among existing and potential customers," said Tone Britovsek, M.Sc., president and owner of Marina Master.
DockMaster is another software platform that has been serving the marine industry for over 35 years. DockMaster's flexible system allows marinas to properly manage wet slips, rack storage, yard and winter storage, moorings, and other cyclical billing items. The marina management system allows marinas to track every aspect of operations including customer movement history, slip availability, and revenue. Boaters are able to book slips and submit payments online, which streamlines the entire reservation process.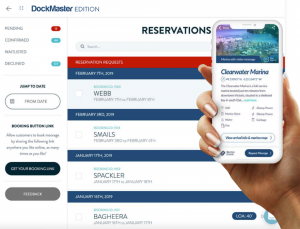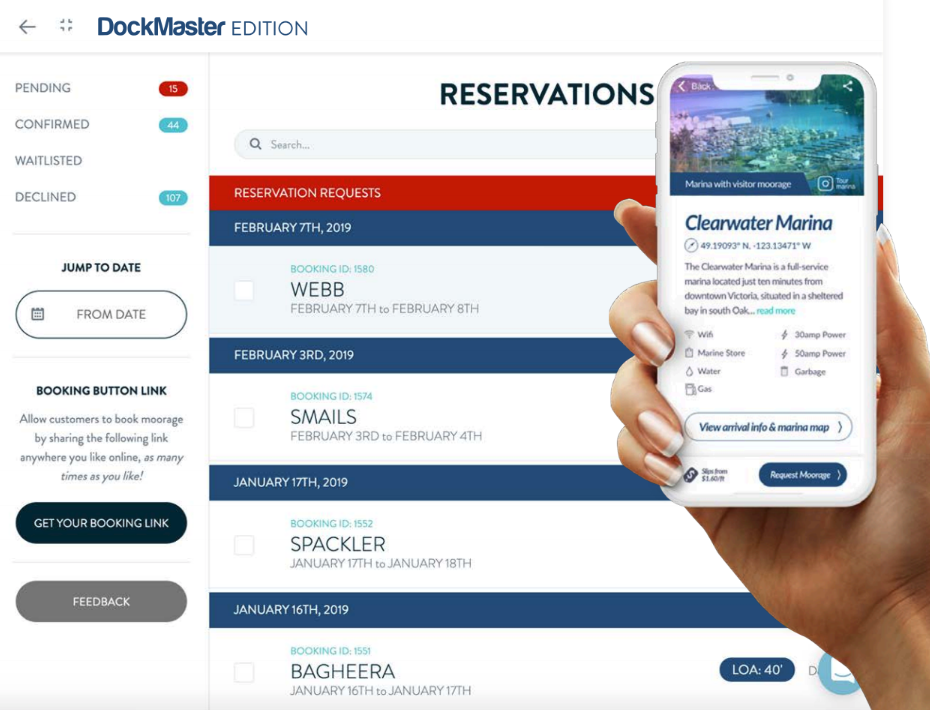 DockMaster also has a partnership with Shopify, which allows marinas to open their own online store so customers can order parts and items online. The company is also preparing to unveil DM Pay, which will enable marinas to email invoices and statements to their customers with a simple click and pay process. This will help speed up the accounts receivable process and eliminate the need to meet face-to-face with customers who come into the office to pay a bill. This is exceptionally helpful for customers and marinas as they navigate through the social distancing guidelines enacted due to COVID-19.
The Wanderlust Group operates Dockwa and Marinas.com. Mike Melillo, co-founder and chief executive officer of The Wanderlust Group, said Dockwa is a great asset for both boaters and marinas. "The platform makes it easy for marinas to optimize for occupancy and revenue and close the books at the end of the month, which helps independent marinas compete with larger, institutional operations," Melillo said.
Dockwa's booking platform enables boaters to research, discover, contact, book stays at, and pay bills to marinas across the country. "Dockwa ensures a transparent, painless, wallet-less, and consistent marina booking experience, which encourages novice boaters, would-be cruisers, and even seasoned captains to take more trips, visit new destinations, and grow the boating community," Melillo added.
A New Way to Interact
It is understandable that marina operators enjoy interacting with their customers. Developing relationships leads to welcoming experiences, which hopefully leads to boaters returning season after season. But as 2020 comes to an end, and since the virus is still a major factor to contend with, incorporating a software platform to manage a small fraction of daily operations might be a necessity in the future. "Marina operations aren't that complicated, but with all of the people and boat movements, it can be very complex," said Iaian Archibald, co-founder and CEO of Swell Advantage, Ltd.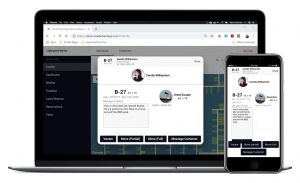 Swell is an intuitive marina management software system that helps simplify the complexity of a chaotic summer day and helps coordinate between co-workers whether they are on the dock, in the office or off-site. "Swell is designed to help marina staff manage boats, customers, and dock resources today and into the future, all in one flexible and easy to use tool," said Archibald.
Swell allows marina operators to access customer information from anywhere, communicate with boaters through email or text directly in the program, handle documents digitally with e-signatures, and boaters can do things like pay for their slips in the boater self-serve portal. "We are also using the latest in progressive web app design and data management to build a tool for marina operators, boaters and marina owners that focuses on data security and simplifying or streamlining operational workflows while getting ready for a machine learning or artificial intelligence-driven future," said Archibald.
Looking Toward the Future
Nathan Heber also had the future in mind when he developed the digital platform Boatyard five years ago. The app allows open communication between boaters and marinas. "The consumer app enables boat owners to order virtually any service they need—they can schedule a boat cleaning, reserve a captain, or schedule a fueling," said Heber. "I love to sail and I developed the platform to help enable those experiences on the water that I enjoy. My hope is that the flexibility will lead to more boat ownership."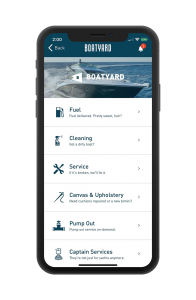 Heber also points to the new group of boat owners that grew from the pandemic. "We saw a huge surge in boat sales due to COVID-19. These are people who didn't grow up in the industry but they are used to technology. We also need to keep in mind that customer expectations have changed; even grandmothers are scheduling Uber rides. So marinas should consider utilizing a digital platform to help improve customer interaction, which will lead to better customer service," Heber said.
As new technologies emerge, DockMaster leaders believe it will be up to marinas to determine where this technology can better serve them than their older practices. With younger generations being drawn to boating, marinas will have to find new ways to reach this younger, technology-driven demographic.
Heber agrees that technology will have a huge role in the future of the marine business. "I think marinas and boaters will have access to telematics that are able to predictively tell you if a boat has an issue before it breaks," he said. "I think owners will be able to monitor their boats from anywhere, leading to a pain-free ownership experience."