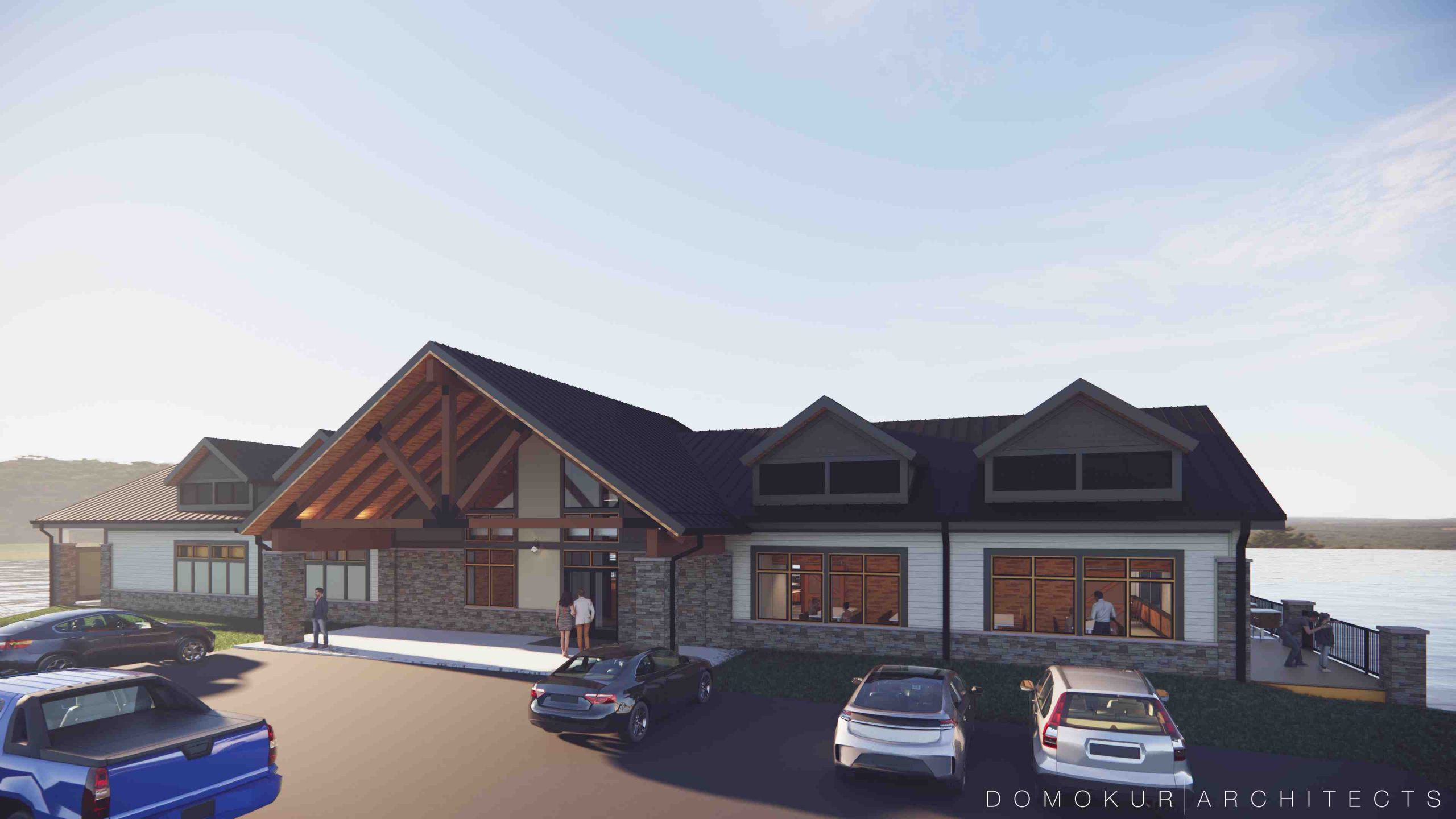 Tappan Marina Completes Building Renovation
Published on June 24, 2021
In 2017, the Muskingum Watershed Conservancy District (MWCD) in Ohio purchased Tappan Marina on Tappan Lake from the family that had operated it for 75 years. Since that time, MWCD has been making upgrades to the facility, gradually replacing the old docks with six new steel truss floating docks from Merco Marine, one dock from American Muscle and a fuel dock from American Tower Company.
The $4.4 million renovation project will be coming to a close this summer with the completion of changes to the Tappan Marina building and the opening of a new restaurant and dining areas.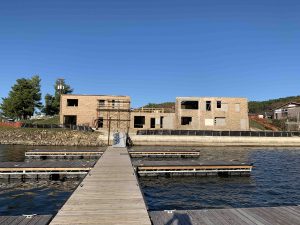 The marina building has two stories. The upper story, which is at the same level as the parking lot, formerly contained a small restaurant area with a counter and a few tables on one side. The other side served as the marina office with a small retail operation. The lower level was not open to the public.
Now a new restaurant, with a new operator, will occupy the entire second floor. The Water's Edge Kitchen and Bar will have seating for 250 people, including 100-plus outdoor seats under a covered deck that overlooks the water. Indoor tables will have water views through a large picture window.
Sign up for the Marina Dock Age newsletter.
Our newsletter delivers the latest news straight to your inbox including breaking news, our exclusive content covering the marina and boatyard industry, new products, and much more.
The first floor will now house the marina office, pontoon and fishing boat rentals, and a retail operation offering boating supplies, gifts, bait and tackle, fuel sales, and snacks.
The renovated building has elevators that will take visitors down from the parking lot to the lower level where the boats were docked. Previously, boaters had to walk down a steep hill to get to the marina itself or drive down a limited access road.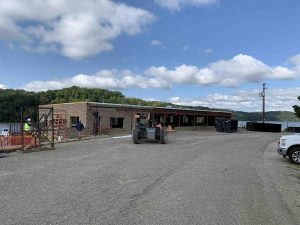 The adjacent waterfront areas have been redeveloped to make it easier for the public to get to the fuel docks. MWCD also made improvements to lighting, parking, and signage, and will make further parking lot upgrades in the fall. The site features elements of green infrastructure, including storm water management and vegetative filter strips to protect the water quality of Tappan Lake, and the use of geothermal energy to reduce utility costs.
While most of the slips are seasonally leased, Tappan Marina will reserve some for courtesy docks for the restaurant. The marina, which serves boats up to 399 horsepower, also offers ethanol-free fuel.
"The renovations to Tappan Marina have not only beautified the facility, but more importantly, allow us to better serve our guests," said Ryan McCleaster, MWCD chief of recreation. "Tappan Lake is very popular for boating and fishing, and draws guests from Ohio and surrounding states. The new design will provide a premier destination that will offer an inviting gateway to the Tappan Lake region."