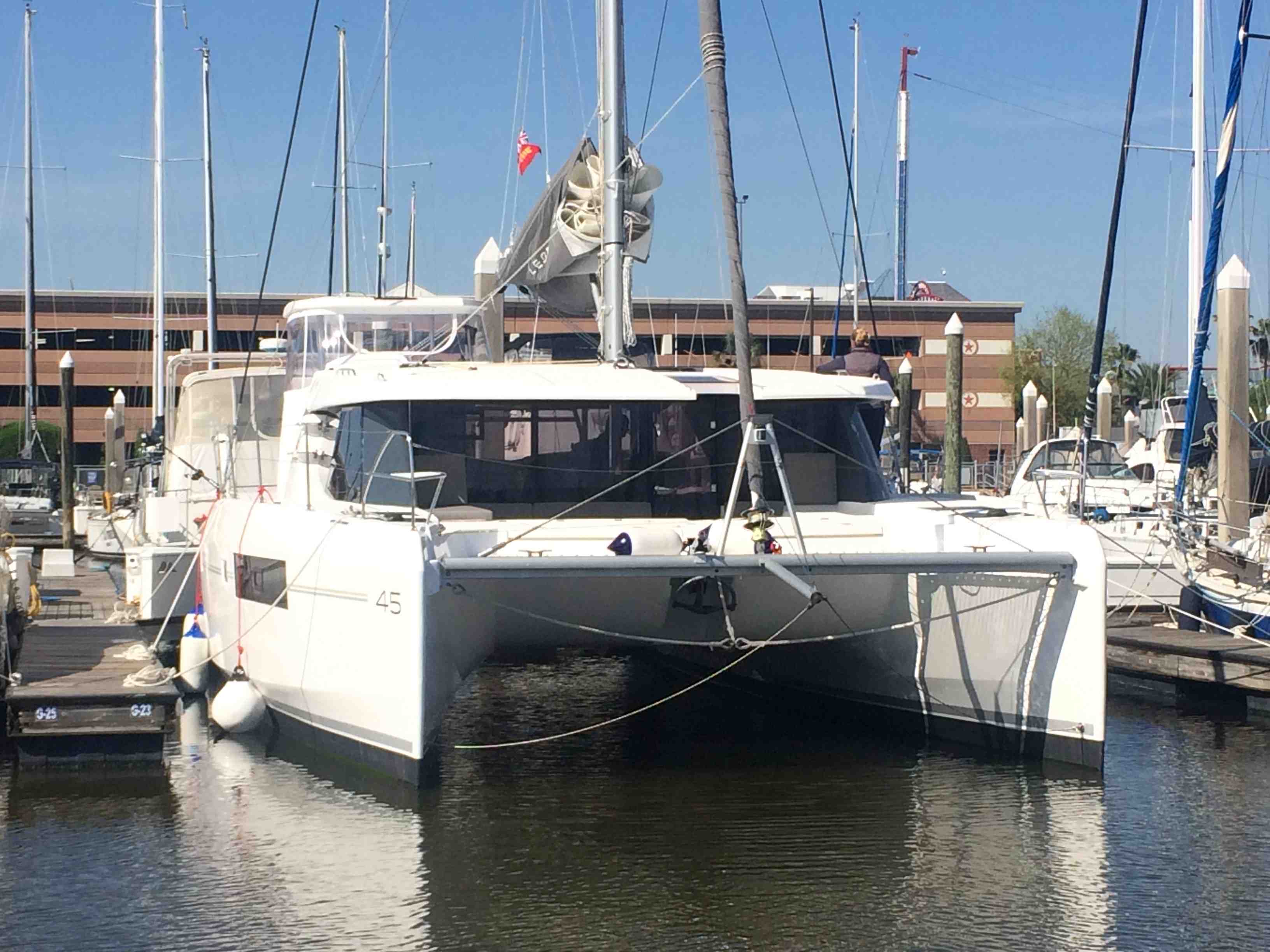 Texas Marina Reconfigures Slips for Catamarans
Published on April 5, 2018
"About eight months ago, we had only two or three catamarans in here," said Brad Grace, manager of Kemah Boardwalk Marina in Texas. Then, the requests for catamaran slips started coming in. "It was like somebody turned on a faucet, and it's been that way ever since," he said.
To accommodate the catamarans, Grace has pulled up piling to convert two single slips into a slip wide enough to accommodate catamarans. It's been a relatively easy conversion. "We are lucky; a lot of the other big marinas in this area are single slip marinas where they have a finger pier on both sides. They don't have the ability to make additional catamaran slips without significant construction," he said. "They are using their T-heads for catamarans, but most marinas charge by the length on T-heads and a 45-foot catamaran doesn't want to have to pay for an 80-foot T-head."
During his first slip conversion process, Grace created 12 new catamaran berths. He has pretty much filled those slips, and is already planning on making more. "I had one dock where I planned making three catamaran slips, and before I could get the barge in here to pull the piling I already had two rented out," he said.
He doesn't anticipate the demand for catamaran slips will slow. That's due, in part, to the fact that the Kemah Boardwalk Marina is on the Galveston Bay side of the bridge over Clear Lake. "Typically 45-foot catamarans and above will have a mast height, which exceeds what the bridge can handle. These larger catamarans can't get under the bridge. It's all about our location in Galveston Bay," Grace said.
Sign up for the Marina Dock Age newsletter.
Our newsletter delivers the latest news straight to your inbox including breaking news, our exclusive content covering the marina and boatyard industry, new products, and much more.