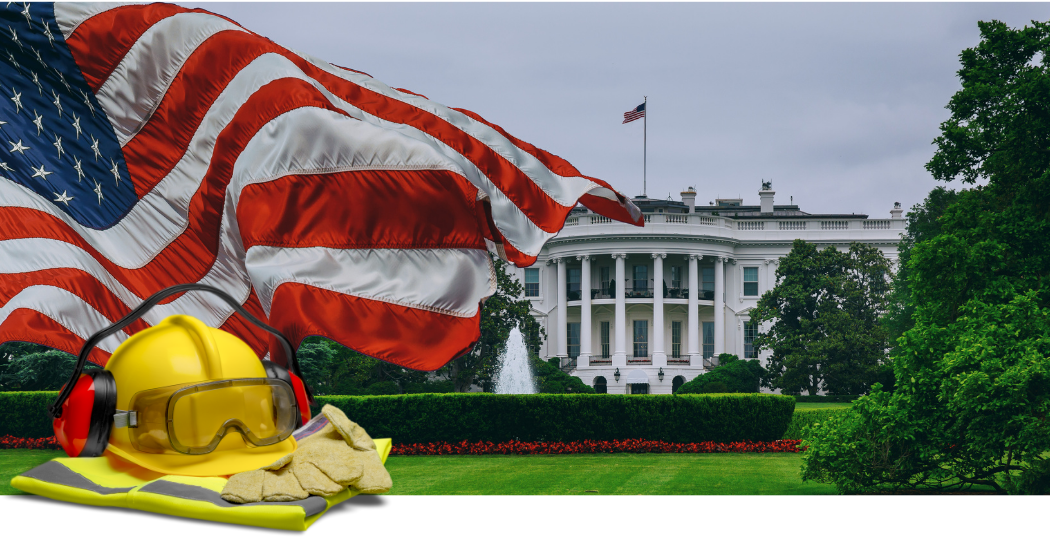 The Biden Administration and OSHA
Published on January 12, 2021
As Joe Biden moves into the White House, it may be worth highlighting some of the potential changes expected once his administration is up and running. With COVID-19 cases rising in 49 states, Mr. Biden has hinted at an aggressive national mandate designed to slow the spread. Several statements and actions by the President-Elect have signaled what changes may be forthcoming.
More OSHA Inspectors
During the campaign, Mr. Biden called on President Trump to significantly increase the number of OSHA inspectors to increase enforcement of the regulations and guidelines related to COVID-19. Under the Trump Administration, the number of OSHA inspectors (approximately 761) reached the lowest level in over a decade. Mr. Biden has suggested an increase to almost 1800 inspectors. While it would take almost 18 months to get the new inspectors hired, trained, and in the field, businesses will certainly see and feel an increase of OSHA inspections. More inspectors in the field will bring more knocks on the door.
General Duty Citations Increase
The General Duty Clause(GDC) requires employers to provide "a place of employment which are free from recognized hazards that are causing or are likely to cause death or serious physical harm to his employees." President Trump's Secretary of Labor, Eugene Scalia, has indicated that non-compliance with OSHA and Centers for Disease Control (CDC) supports enforcement action under the GDC. However, the number of GDC citations has been very limited. Look for the Biden Administration to immediately begin issuing significantly more GDC citations for health and safety concerns.
Appoint a Head of OSHA
After President Trump's nominee for the Head of OSHA withdrew, another nominee was never brought forward. The Trump Administration never had a permanent head of OSHA. Mr. Biden will likely nominate a person for the position very quickly. Early indications suggest his pick will be a safety professional with close ties to organized labor. In addition to appointing an agency head, Mr. Biden has committed to supporting the OSHA Advisory committees on Construction, Maritime, and General Industry. He has indicated these committees will be fully staffed and meet regularly.
Sign up for the Marina Dock Age newsletter.
Our newsletter delivers the latest news straight to your inbox including breaking news, our exclusive content covering the marina and boatyard industry, new products, and much more.
National Emergency Temporary Standard
As President-Elect Biden continues to fill out his transition team, one addition to his COVID-19 taskforce may signal the changes coming. In late November, Biden added Dr. David Michaels to his COVID-19 team. Michaels served as the head of OSHA under the Obama-Biden Administration from 2009-2017.
Michaels was the longest serving administrator in the agency's history. In October 2020, Michaels co-authored a report, which "looks briefly at the conditions under which COVID-19 has continued to spread through workplace transmission and assesses the failures of OSHA and the federal government to protect workers from exposure." In this report Michaels wrote,
"Seven months into the COVID-19 pandemic, the federal government still lacks a comprehensive plan to control workplace virus exposure. The agency's mission is to assure protection of the safety and health of the nation's workers, and it should be leading the federal government's effort to stop workplace transmission of the virus."
The addition of Michaels to Mr. Biden's COVID-19 task force is a strong signal that a National Emergency Temporary Standard (ETS) will likely be implemented very quickly. Currently four state level OSHA plans have implemented an Emergency Standard related to COVID-19. Those states include Virginia, Michigan, Oregon, and California. Experts predict the National ETS will model closely with the one adopted by Virginia.
The Virginia ETS required employers to conduct hazard analysis of worker exposure, document policies related to social distancing, masks usage, and sanitization efforts. The Virginia ETS also has requirements related to employee training, reporting positive cases in the workplace, and procedures allowing an infected or exposed employee to return to work.
Conclusion
COVID-19 will have an impact on the 2021 boating season. With several major changes expected to happen early in 2021, marinas and boatyards need to begin to work on their pandemic plans now. While many businesses operated safely in 2020, these new standards will be more stringent, require more documentation, and the enforcement will be greater. Now is the perfect time to start working on a plan for 2021.