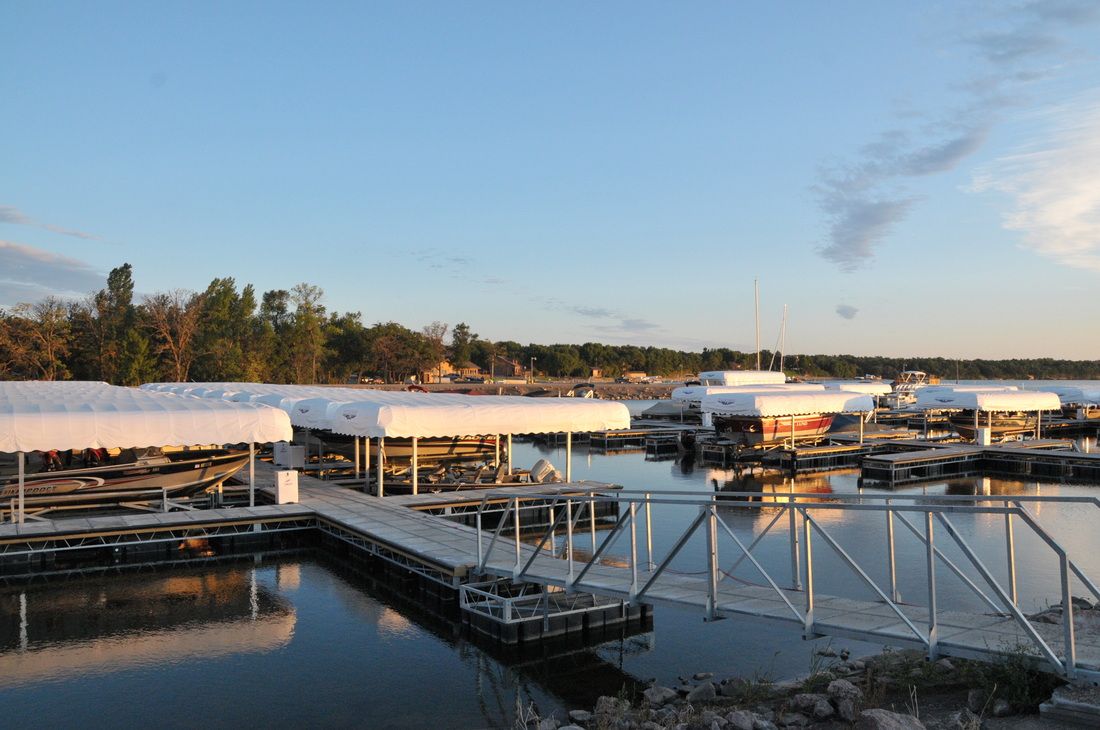 Three Leaders in Boat Lifts Band Together for a Prosperous Future
Published on June 24, 2021
The boating industry is booming, bolstered by the pandemic that left everyone scrambling to find new ways to get out of the house, keep socially distanced, and still find quality time with family and a couple friends. This summer shows no indication of a slowdown and boats of every type and size are still flying out of showrooms.
With more people owning boats, the products and services that support those boats are also seeing record-breaking years. Boat lifts are no exception. Today's buyer is tech savvy and looking to protect their new investments, so boat lifts are becoming a "must have" for new boaters.
The Merger
With this in mind, the merging of three of the industry's largest boat lift companies seems prescient. But it was not a crystal ball, or Magic 8 Ball that sparked the creation of Waterfront Brands, but a recognition that it was in the best interest of the companies, and more important to their dealers, to bring Neptune Boat Lifts, Inc., HydroHoist LLC and ShoreMaster LLC together under one umbrella.
Ashley Bruggeman, vice president of marketing and customer support for the newly formed Waterfront Brands explained that discussions of a collaboration began between HydroHoist and ShoreMaster more than two years ago. There was recognition that both companies were growing quickly, had comparable products but for varying markets, and, most importantly, held similar values. "Things were going well for both companies but imagine if we combined our products and customer service. We'd provide dealers more opportunities and give them wider portfolios," Bruggeman said of the thought process.
Sign up for the Marina Dock Age newsletter.
Our newsletter delivers the latest news straight to your inbox including breaking news, our exclusive content covering the marina and boatyard industry, new products, and much more.
When the process of integrating the companies began, the companies looked at how they would share teams, systems, and practices. They also examined what products each was missing and how a merger could fill those gaps. The solution was to retain the individual brand identities but offer them all under Waterfront Brands.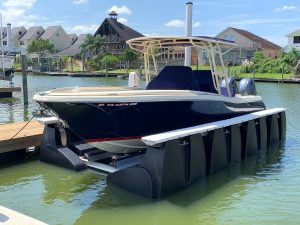 Bruggeman said determining what products would stay and what could go was simple. "A key product that overlapped was ShoreMaster's Rhino Hoist and HydroHoist's Ultralift. Those were direct competitors, but which to keep was an easy decision. Ultralift was the superior product. It had higher capacity and gave us more latitude for future development. There was no reason to carry both," she said. Each competing product was compared by price point, capacity, market, and overall performance. In some instances, stopping production of a similar product made sense, while in other cases Waterfront Brands simply added more products to its portfolio.
A Win for Dealers
This has been a win for the dealers who now have an answer for every waterfront application without having to go outside the long-term relationships they have built with the lift manufacturers. Where previously a dealer for HydroHoist may not have had access to a floating dock, or someone who worked with ShoreMaster may not have had lifts for saltwater, that opportunity is now there.
The relationships that were built over many years with dealers was at the forefront of the merger decision. "The dealers are so loyal and don't want to carry competing brands, so they'd lose customers who requested lifts that their manufacturer didn't have," Bruggeman said. Now they can service nearly every waterfront application while still doing business with the company that they've known and worked with for years. Former competitors working together as one team has been refreshing in the marine industry that is often fiercely competitive with a "go it alone" attitude.
To ensure a smooth transition and retain those close contacts with dealers, many of the companies' original management teams and leaders remain. Some chose to take on more of an advisory capacity, a few stayed on as executives with their individual brands, and others were like CEO of Waterfront Brands Don Hurley who transitioned from his role as CEO for ShoreMaster. "We wanted to retain that incredible knowledge base and that core connection for the dealers," Bruggeman said.
The Future
Bruggeman sees nothing ahead to slow down the increased interest and sales of boat lifts. She said as people purchase larger boats the lifts will need to be designed with more capacity, and buyers who were raised in the computer age will want more speed and technology. "We'll need to look towards hydraulics, safety, speed, even remotes. It's now all about the overall experience. No one wants to hand crank a lift anymore. They want to push a button from the parking lot and have their boat in the water by the time they get to it. It's an investment they want to protect so we're looking at improved canopy systems, faster lifts, and lifts that hold a wider array of fishing, pontoon, and wake boats," Bruggeman said.
To answer the needs of these new customers, marinas are upgrading their lifts or buying more, often putting in larger ones with more convenient features for their leaseholders. "We partner with marinas to educate their leaseholders on why to put in a lift, why a boat should be out of the water. We also tell marinas how they can use lifts as an opportunity to increase their revenue," Bruggeman said.
She acknowledges more people are recreating and buying boats so lead times are out this year, but they still have product for 2021. She said it will be another record year for the company and she believes the new buyers have invested in this boating lifestyle and will be in it for the long run.
Waterfront Brands intends to be there to accommodate the boaters of today and tomorrow determined to bring to market lifts they can stand behind and would buy themselves.