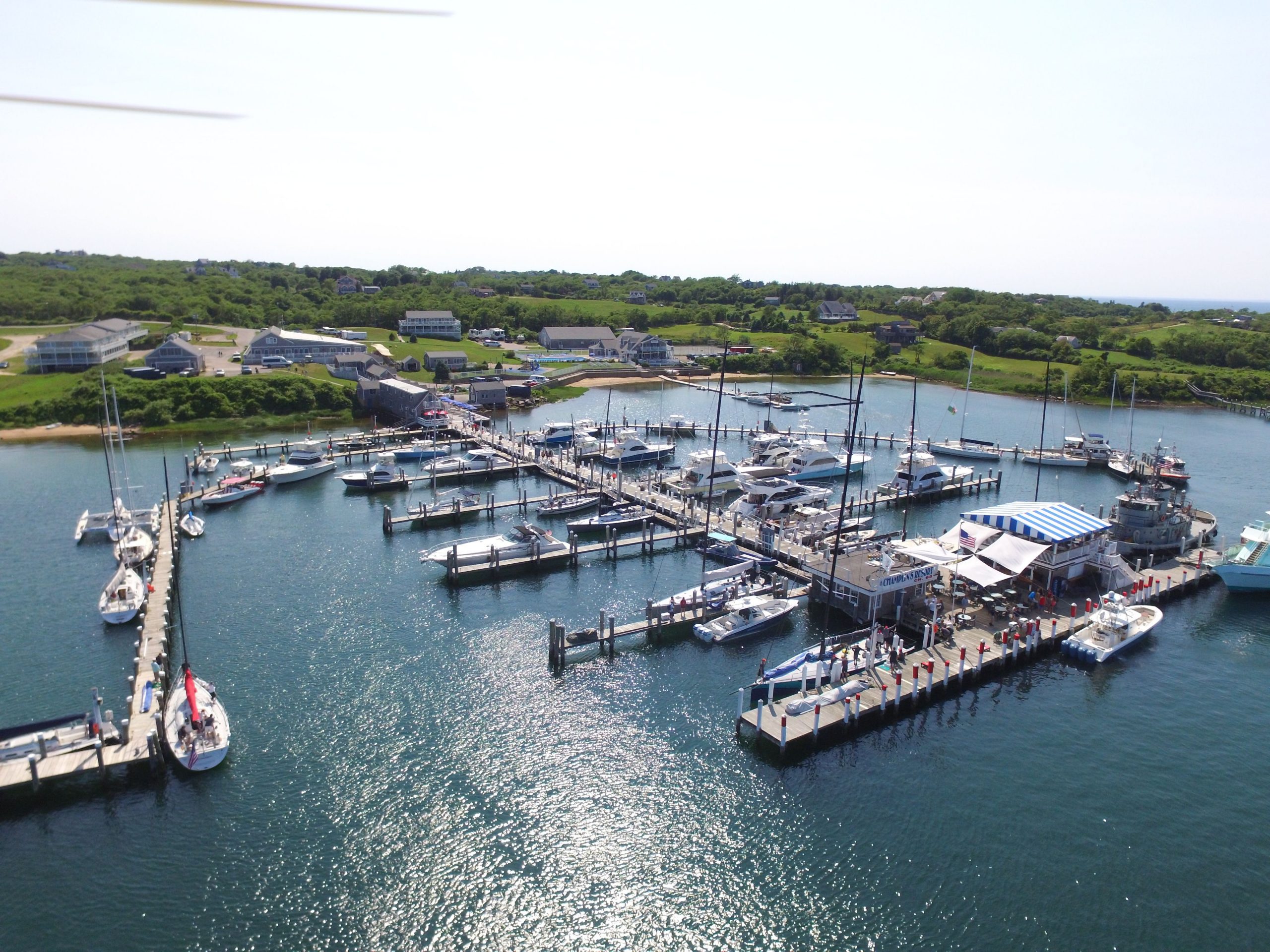 TPG Marinas Launches With Champlin's Marina & Resort
Published on June 24, 2021
Some areas of the country are tailor-made for boating. Florida with its year-round warm weather, California with steady breezes and dry skies, Maryland for the many coastal towns that beckon transients for a weekend getaway.
Rhode Island also ranks among the boating hot spots with a stand-out on Block Island that serves as the epicenter for boats traveling between Long Island, New York City, Martha's Vineyard, and more Northeast boating meccas. Recognizing this about Block Island is what pushed newcomer to the marine industry, TPG Marinas, to jump at the chance to buy Champlin's Marina and Resort right in the heart of Block Island.
"Location, location, location," was the answer Michal Hartman, acting general manager for the facility and director of Integration & Operations for TPG Marinas, gave when asked why Champlin's was the group's first acquisition. Those at TPG know all too well the pull of the island as the company is based in Newport, and, as Hartman said, everyone in the company visits Block Island.
Historic Roots Ground Today's Operations
Champlin's has been a landmark on the island since its humble start as Champlin's Farm. In the late 1800s the Great Salt Pond was cut open to create a harbor that was first used by the Navy who built a small pier there after the end of World War II, to serve as home for lookout vessels that complemented the lookout towers that still stand today. Over the years, the Navy left, and the area became better known for its recreation, including a nightclub called Pier 76 that had its heyday in the 1950s. The marina and resort has always been family owned most recently by the Grillo family who after 30 years decided they were ready to hand over the reins to TPG.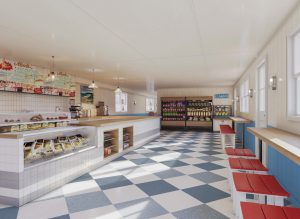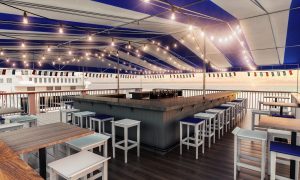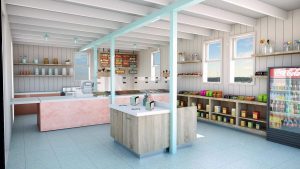 Sign up for the Marina Dock Age newsletter.
Our newsletter delivers the latest news straight to your inbox including breaking news, our exclusive content covering the marina and boatyard industry, new products, and much more.
The new management recognizes the history it is joining. "We're keen to help continue the story but make Champlin's a bigger part of the Block Island experience," said Hartman. He said outside of the location, TPG was excited that the facilities were already there, just in need of a refreshing and some renovating.
Being on an island is unique in itself, but for Champlin's this also means being open to the public and not just the boaters. "We want to reintegrate into the community and we're working hard to blend the property into the Block Island experience. We want to capture more visitors into the boating destination experience," said Hartman.
Bringing in the public is an easy proposition as the resort is home to an upland area that holds two restaurants and the Dock Bar (Traders) where visitors across the country and perhaps the world have enjoyed a famous "mudslide" while taking in the views of the sun setting over the Great Salt Pond. In recognition of the talent on Block Island, TPG is introducing a broad array of local artisan and crafters' work from the island into its retail selection at places like their newly created ice cream parlor and Café' Boutique that will serve casual breakfast and lunch fare. Both of these businesses are housed in old buildings on the nine-acre upland part of the property and both will provide delivery to boats at Champlin's.
There are 46 rooms at the resort that are spread across five buildings and all are being renovated to cater to those looking for more of a hotel experience than the more typical bed and breakfast lodging that dots the island.
"We'll also continue the tradition of celebrating key events and holidays at the property that are all family focused, and can engage guests at every level," said Hartman.
One tradition that will not be continued is rafting at the docks. Hartman said that while this allowed the facility to add about 100 more boats, they have decided to end the practice for safety reasons, and to simply provide a more serene backdrop to boaters who have chosen to visit this natural setting. To accommodate as many boats as possible, they will be using Mediterranean style docking that will hold 120 to 150 boats up to 250' in length.
Traditionally the marina has been completely transient, but due to high boater interest, TPG opened seasonal dockage across close to 30% of its docks. They released the slips through a lottery. "Over 500 people were interested, 90 committed and we can take about a third of those," said Hartman. The fixed-timber docks will remain, but structural repairs are being undertaken as well as electrical upgrades and the introduction of better WiFi. A pool, bathhouse, and laundry will all be refreshed, and dockage requests will now be done through Dockwa.
Hospitality Comes First
It is too early to tell if TPG's foray into marinas will pay off, but they believe approaching marinas with their vast experience in the hospitality industry is the right formula. The company has been run by a brother sister duo for three decades and has been managed by the same executive committee. They own/operate 173 properties across 33 states that encompass both boutique and branded hotels. Ralph V. Izzi, vice president of Corporate Marketing & Public Affairs for TPG said the company is looking for more boutique and independent marina properties that are destinations for not just boaters but for tourists across the spectrum. "At its very core, the marina business is truly about bringing hospitality to a slip. That's where we bring our decades and rooms of experience to the table," he said.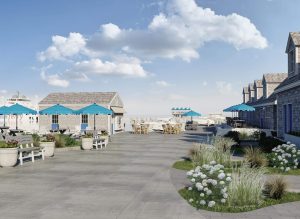 While he admits the past year's boom in boating and bust in hotels drove the company to look more closely at marinas, he believes bringing TPG's expertise in hospitality to the marina industry is a winning combination. Outside of management, taking over properties is bolstered by the relationship with TPG Development and Construction, the company overseeing the work at Champlin's. The full-service development and construction management firm has experience in many sectors beyond just hospitality. "TPG Dev Con has tremendous experience in renovations and they are really the core of our company," Izzi said.
He sees the benefits of TPG's ability to bring management and construction under one umbrella as an advantage to marinas that are looking to sell or hand over operations.
TPG is already well underway with its renovations highlighting the resources and capacity of the organization. While both Hartman and Izzi say it's really too soon to speculate on future growth they see a ton of opportunity, "We expect we'll transform this storied location into the absolute premiere Block Island location for boating," Hartman said.
Izzi further commented, "This is a special acquisition for our organization and it has the attention of the highest in our ranks, every move gets the highest degree of attention to ensure we are responsible citizens of this island."