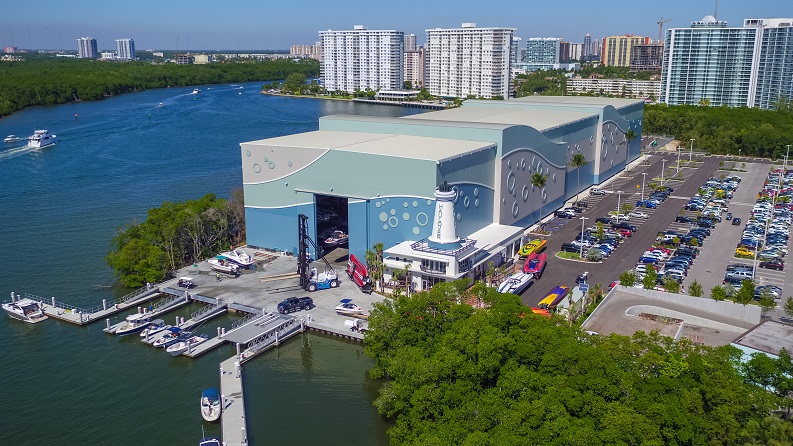 Westrec Expands Relationship with MTI
Published on November 16, 2018
WESTREC Marinas has expanded its relationship with Marine Technology, Inc. (MTI) at Haulover Marine Center in Fort Lauderdale, Florida. MTI, which builds high-performance racing and pleasure catamaran-style boats, will offer boat sales, service, repair and storage. In addition, MTI will provide its White Glove Service that includes pre-excursion washing and charging followed by post-excursion systems checks, flushing, washing and more.
"As the only dry storage marina in South Florida capable of lifting high-performance boats like MTI's, Haulover is able to provide incomparable services for their full range of vessels in every length and style. For example, it's effortless to lift their new 57' V Bottom. Haulover offers the perfect sophisticated environment for MTI's owners," says John Louis, Westrec's Southern Regional Manager.
Haulover Marine Center is located one-half mile from Baker's Haulover Inlet and provides quick ocean access. This ideal all-purpose marine center meets every boater's needs with retail stores, a restaurant, fully stocked extensive bait and tackle, a fuel dock, a marine service department, restrooms and a sanitary pump out.
Haulover Marine Center feature a 508-rack enclosed dry storage building rated to withstand a Category 5 hurricane. It holds boats 30 to 60 feet, with multi-outboard engines. The facility also offers retail stores, a restaurant, bait and tackle, a fuel dock, service department, pumpout and bath house.