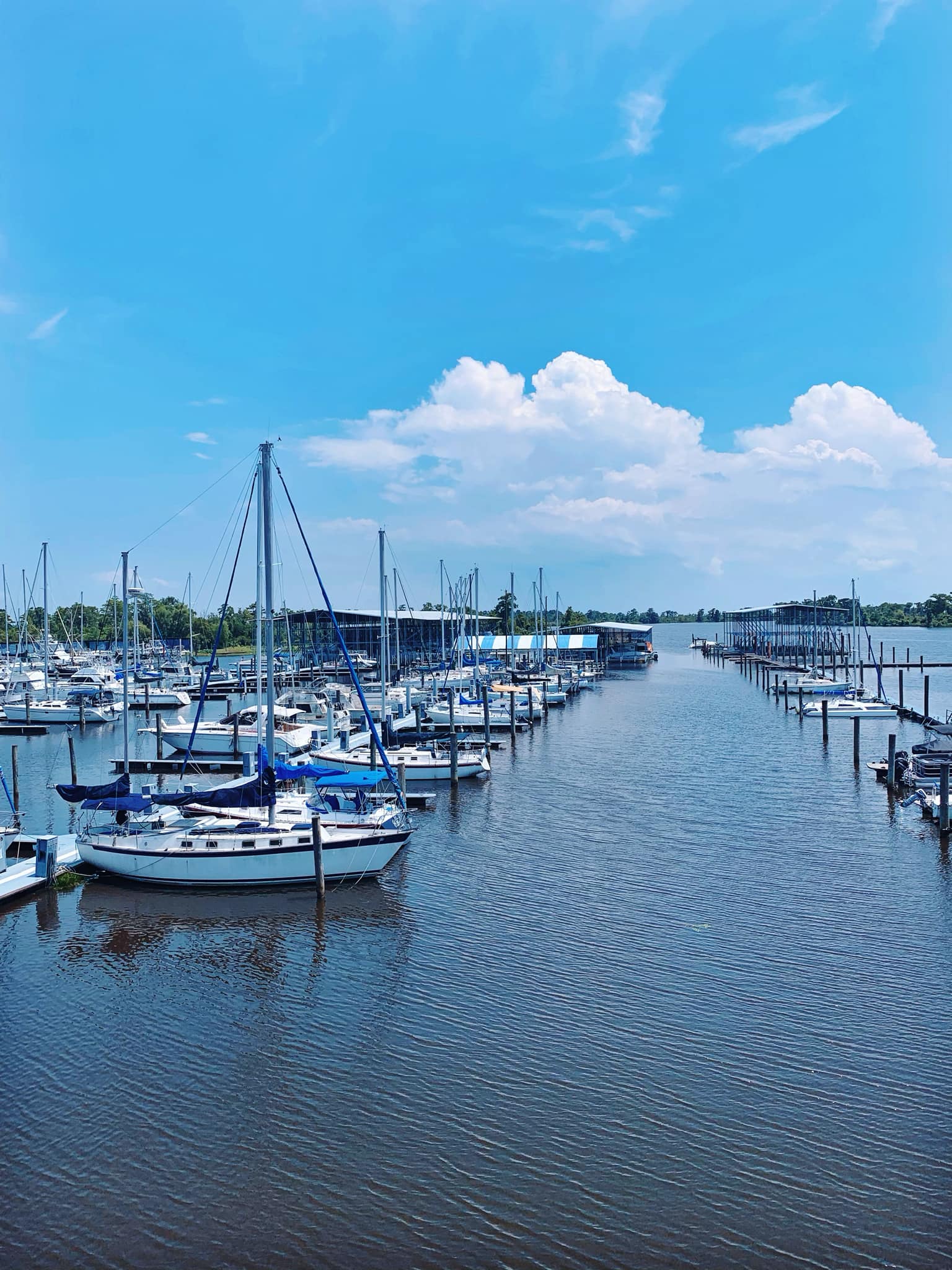 Implementing Airbnb Lodgings: How to Evolve Your Marina's Perception from Shoreside Storage to a Relaxation Alcove
Published on January 17, 2022
In 2019, Madisonville, Louisiana's Marina Del Ray already held claim to the largest marina in Louisiana. Their Gulf Coast homestead is stable for over 1,000 wet and dry boat slips and represents the only marina south of the Madisonville Bridge, making it a preferable harbor for large vessels and sailboats on the Tchefuncte River before spilling out into Lake Pontchartrain. The family-run business is well-known for its comprehensive list of amenities, from the floating fuel docks right on down to the laundry room. But after Hammer & Nail Marketing pitched an idea to them to initiate one Airbnb lodging in the fall of 2018, they cautiously proceeded with an opportunity for adaptation and growth. As the results began to show, one of Marina Del Ray's owners, Rob Claitor, had a growing inclination. "After the service was rolled out and we started to see the benefits most of our questions were around 'how do we do more of this?'," he said.
In recent years, marina owners and operators have been brainstorming ideas to transform their facilities into more than passive locations for boaters to hop on and off their vessels. Now, they need to determine the logistics of becoming the destination.
Navigating the Regulations
Once Marina Del Ray made a firm decision to convert their existing long-term apartment leases into Airbnb lodgings, the owners then had to determine the guidelines surrounding this to stay within the law. Dan Claitor, one of the owners of Marina Del Ray, said it is important to navigate the back-end set-up to provide peace of mind from a legal standpoint. "You're going to want to check local laws and regulations and stay on top of it. Our in-house general counsel was able to review and help us with that. Hammer & Nail provided local market research and analysis," he added.
The "local laws and regulations" Dan spoke of include being knowledgeable about building and housing standards, learning local inspection requirements, and staying within the confines of zoning regulations and special permits attached to renting out an Airbnb location. For example, many cities wishing to regulate the prolificity of short-term rentals have applied licensing fees and fines that determine how many nights per year rentals can be used and how many people can use them. Protecting your investment with sound legal counsel is a critical first step.
Sign up for the Marina Dock Age newsletter.
Our newsletter delivers the latest news straight to your inbox including breaking news, our exclusive content covering the marina and boatyard industry, new products, and much more.
Preparing the Space and Selecting Guests
The team running around behind the scenes and orchestrating the logistics was Hammer & Nail Marketing. Hammer & Nail is a boutique marketing firm based in Baton Rouge, Louisiana that lives to help small to mid-sized marinas get noticed by boaters. They thrive in helping marinas capitalize on their web presence, tailoring creative digital solutions and managing the tedious background logistics like setting up and managing the framework for a marina's new destination rentals.
Sam Claitor, the founder of Hammer & Nail marketing, applied his marketing expertise to help his family at Marina Del Ray down in Madisonville. He spoke about the physical transition for an Airbnb listing. "If you are a marina with condos or other housing on-premises, this is easy—use that. If you are not, you might have to get more creative. Reach out to your tenants—houseboats can make great Airbnbs," he said.
Hammer & Nail found that getting creative works best with vessels that carry "regular" facilities. People without prior experience weren't used to nautical bathrooms and it could leave a mess for the marina's cleaning department. If your marina carries guest showers and bathrooms, this now becomes an extension of your rental units and they should be treated with the same level of care and meticulous upkeep.
"Quality of guests" sounds judgmental, but you should assess your guests the same way they will assess you. Be selective and consider their prior experience with boats if your units exist aboard boats. Reject guests with no reviews, and talk to guests before booking, cordially explaining the guidelines.
Staying on a boat or in a marina is different from staying at a hotel. It's even a good practice to create a "guidebook" that shows how to use everything on a boat unit, what is off-limits, what exists as an upcharge, and recommendations for restaurants and destinations in town. Hammer & Nail emphasizes the importance of having an onsite manager that can help guests check-in and show them the ropes. Once your property is set up and ready to go, take great pictures, and don't be afraid to brag.
Upgrades and Furniture
When Marina Del Ray sat ready with two prime empty units, the next logistical issue to address was how to make these units convenient, secure, and aesthetically alluring for temporary residents.
Hammer & Nail managed all of this for Marina Del Ray and installed lockboxes, remote thermostats, and regular maintenance and cleanings. They furnished the units and helped build an aesthetically pristine space. "The main benefits were that the property was improved, and it was helping get more guests in the marina," said Dan Claitor. "It helped improve the entire experience and helped increase business all over the marina."
A simple way to ascertain what you need to furnish your unit is to go stay in your unit. After a night or two, ideas for what would improve your space will burst forth naturally. Leaving some beer in the fridge for the guest? They love that. Good coffee and bagels on the counter ready to go? They love that, too.
How to Price Your Units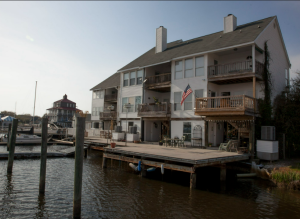 Start with an introductory rate to bring in a few guests. The natural inclination for a new property is that guests will be wary of a listing with no reviews. Hammer & Nail recommends pricing over $100 per night but less than $200 per night. If people want to negotiate, work with them this time. This is a customary practice on short-term rental platforms. Being too cheap hurts just as much as listing too expensive. If you rake them over the coals, they'll remember when it comes time to leave a review, and you'll see this when they rate you in the "value" category on your Airbnb profile. After a few bookings, you'll have an idea of what folks are willing to pay, and you can experiment with the sweet spot that works for you.
Advertising Your Short-term Rentals
"At one point we thought we could do it ourselves and after realizing what all went into it, we're more than happy to have a group like Hammer & Nail Marketing handle this for us," said general manager Anthony Cassard. "There's a certain amount of built-in advertising through Airbnb. If you give guests a great experience, they leave you a great review. Word gets around, and that is the best form of advertising, isn't it? Word of mouth."
You can remove the behind-the-scenes responsibilities of marina management using a third-party marketing firm. Conversationally, be sure to tell your boat club members, existing tenants, and anyone who visits your marina that you now offer short-term vacation rentals. List it on your website and post it on social media. You will also see traffic through the built-in advantage of using an established platform like Airbnb or VRBO.
The Pandemic Effect
It might have been a first instinct to wonder how the pandemic has affected and will continue to alter the landscape of public short-term rentals. By the time spring of 2020 hit, Marina Del Ray had offered Airbnb for 15 months. The COVID-19 shutdown caused a March shutdown dip, followed by a spike in boater traffic in the summer of 2020, resulting in the biggest year they had had in a decade.
Airbnb now has a stringent set of COVID-19 health and safety requirements that should be memorized by Airbnb hosts, and it is a good practice to be "over-vigilant" with customers. People prioritize wanting to feel safe. Create a manual with a list of what exactly needs to be cleaned and how the lodging needs to be presented to guests. Fill out this manual with a "stock list" and an "order of operations" checklist. Be communicative about your health and safety protocols with guests and hire and train a reliable cleaning team. Verify they've done the job well by requesting they send a picture of the finished work, or better yet, put eyes on it yourself.
Becoming a Destination
By positioning themselves as a destination, Marina Del Ray had a visible imprint on intangibles in Madisonville: The businesses of the entire community were elevated.
Marina Del Ray saw an increase in slip rentals, boat club members, fuel sales, patrons in their onsite restaurant, and the ripple effect tremored outward. Jon Claitor, an owner at Marina Del Ray, spoke on the initial hesitancy.
"Madisonville is located across from Lake Pontchartrain from New Orleans and isn't as big of a tourist destination as New Orleans, so the skepticism was focused around whether people would even want to travel and stay the night in Madisonville," he said.
The answer was overwhelmingly yes. Businesses like Captain Mike's Boating Adventures saw increased revenue because people could hire services from their units and the service came and picked them up right from the dock. Guests frequently asked Marina Del Ray staff for recommendations, and they referred them to other destinations in town. Everybody benefitted.
Host an Adventure
In the muggy, mosquito-laden depths of summer, a gentleman named Jared stayed at one of Marina Del Ray's units and left a blurb of feedback. He wrote, "I'm from Texas, in LA for work, and I could not get over how immersed I was by the LA culture here…Twice during our stay we were greeted by alligators swimming by the balcony. Beautiful spot, beautiful people, beautiful culture."
Through all the trend studies and analysis examining the surge of new outdoors folk exploring the water, there is a simple idea at play—the idea of adventure to your culture, an escape where a fantasy they didn't know existed plays out into reality on a shimmering waterfront, heavy with atmosphere under an orange sherbet sunset.
The concept of a waterfront storage facility is cold, concrete, and detached. Change the perception of the waterfront to a warm nest destination and that vision is warm, and inviting, and intriguing, and your marina becomes a garden for future memories.