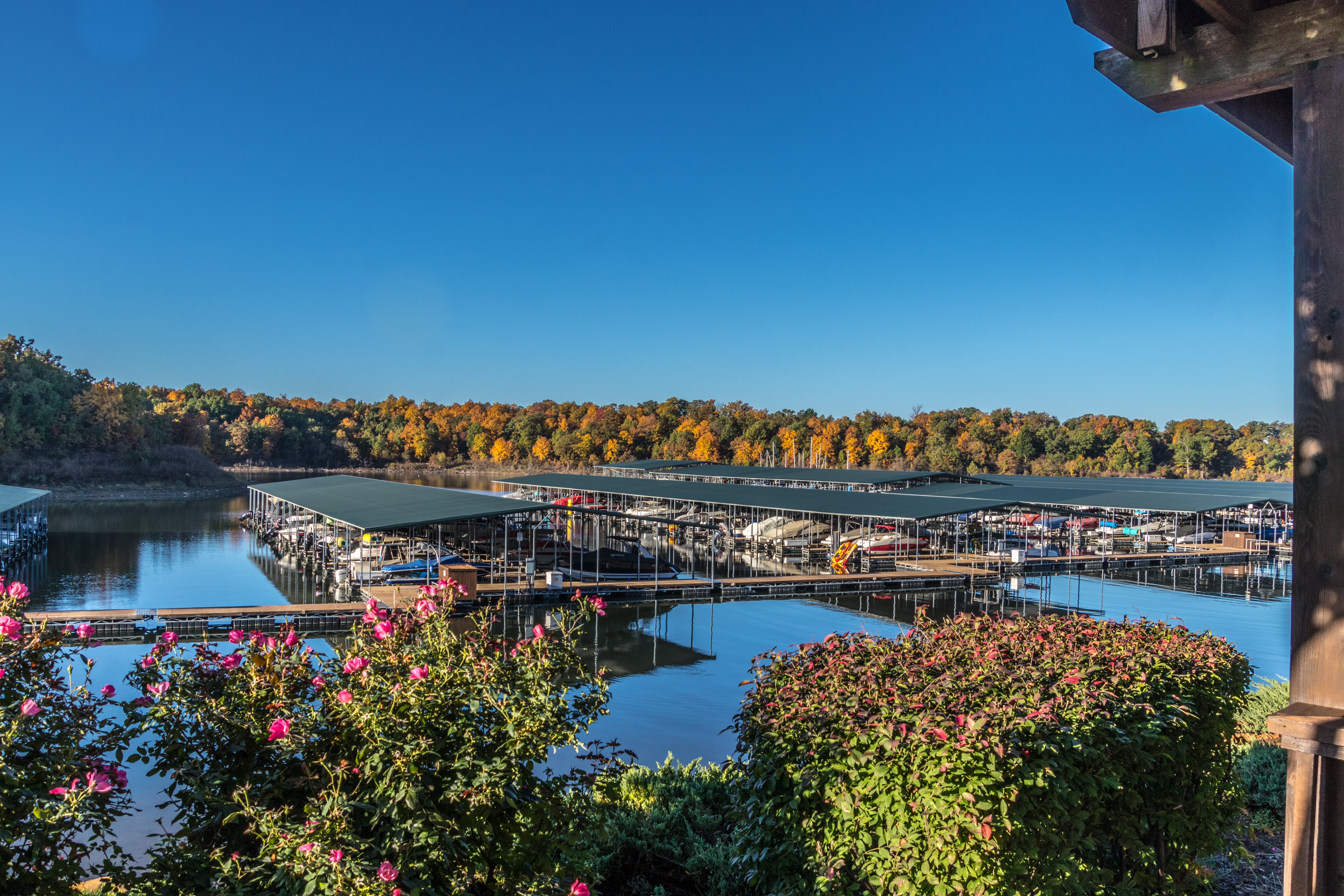 Marinas Learn to Market During COVID Restrictions
Published on June 15, 2020
When the coronavirus hit and states began shutting down non-essential businesses, where that left marinas became a question. Some states across the country initially shut them down after witnessing crowded boat ramps and sand bar parties that clearly did not follow social distance guidelines. With no time frame for when the virus might leave or when marinas could open and embrace business as usual, the industry was left wondering how to market a business with no guarantee a boating season would happen.
Digital Response
When it became apparent COVID-19 was only going to get worse and impact everyone, the marketing team at Suntex Marinas kicked into action to make sure the management firm was not only keeping its boaters informed but also providing safety information. "The first thing we did was make sure lines of communication were opened. We added a banner across every website to direct users to current information on each marina. We also pointed them to Facebook pages, which were the quickest way for us to make changes on the fly," Elyse Taylor, marketing director for Suntex Marinas, said.
A big concern was to make sure the marinas were sensitive to the pandemic and the changes that were taking place across the globe with lockdowns and fear. This was not the time to promote summer fun.
Once initial changes were put into place, the team came up with marketing material that would cover the goal of gearing people up for boating and visiting a Suntex Marina but recognizing that when that might happen was still uncertain. For inland marinas, the group started using the tagline "Need a Breath of Fresh Air?" that was appropriate in all situations. "This allowed us to say that we may not be open but when we are this is where you want to be," Taylor said.
Sign up for the Marina Dock Age newsletter.
Our newsletter delivers the latest news straight to your inbox including breaking news, our exclusive content covering the marina and boatyard industry, new products, and much more.
On the coast, yachts are accustomed to heading north for the summer, but many are staying put until the COVID-19 situation in northern cities improves, so Suntex marketing materials use the tagline "When the Coast is Clear." "The goal with all of it is to acknowledge the situation but remind people we have premiere marinas. We want the tone of our marketing to look smart and empathetic," Taylor said.
Going forward, marketing will remind customers of CDC guidelines for boating, putting 'safe' into any marketing materials along with the usual descriptive adjectives for boating of "stress free and enjoyable."
Events
For Scott Salomon, general manager of Hall of Fame Marina in Fort Lauderdale, the question of how to market had to find an early answer. Salomon uses events in the summer to bring out current and new customers to his facility, as well as to raise funds for local charities. Planning for these events starts early in the year, so he was watching the explosion of the Coronavirus very carefully.
This year's event was to be "Fishing with America's Finest." The intent was to honor veterans and treat them to a day of fishing with a tournament and a luncheon. Early on, the agenda for the luncheon expanded to not only include an address by the Mayor of Fort Lauderdale, but grew to a list of high profile government officials from Washington, D.C., who wanted an opportunity to connect with veterans.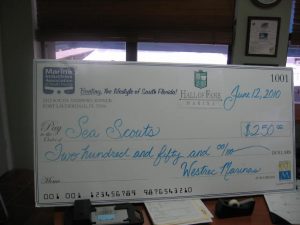 "I was thinking that after the fishing, where distancing is possible, how could I do a luncheon in a hotel conference room and provide distance?" Salomon asked. He had further concerns. "Many of the guests are wrapped into the COVID situation, and I don't want to pull people away from managing this issue in their areas. Plus, the travel involved for many just made it a bad idea."
Knowing that planning events takes about eight months of work, Salomon had to make some tough decisions. "I gave it some time, thinking initially we could push back a bit, but once we got into April, when I should be promoting, I pulled the plug."
Upon further reflection, Salomon, whose events have always been fundraisers for local needs, decided he still wanted to reach out to his community and his focus turned to the healthcare workers on the front line of fighting COVID-19.
His goal now is to create 25 gift baskets that will include a certificate for a sunset cruise through Tropical Sailing (a long-time donor to Salomon's events), champagne, chocolate and assorted goods from local businesses and notes of gratitude from various community members. The baskets will be delivered to the hospital CEO who will determine how to distribute them to staff.
"It isn't a typical event but it's still getting people on the water and giving back to the community. Given the situation we modified. We understand that 25 isn't a lot of people so we are talking about ways to expand," Salomon said.
Rethinking or postponing events is also occurring at marinas across Suntex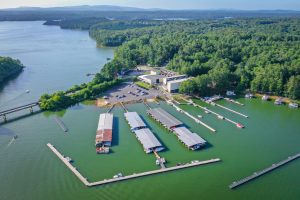 Marinas portfolio of properties. However, according to Taylor, a few are finding alternatives. Cross Timbers Marina in Oklahoma has decided, when it can hold an event, that it will celebrate all of the holidays that were missed due to COVID-19, such as Easter, Mother's Day and Memorial Day. Glade and Little River Marinas in Georgia are offering first responders 50 percent off boat rentals with their campaign, "You deserve a day of play." An additional 25 percent is taken off for those that show they colored a downloadable coloring page.
Steve Linton, general manager at Pikes Bay Marina in Wisconsin, also recognized that while most events the town runs were cancelled for this year, he didn't want to have his annual chicken dinner added to the list. The event traditionally is a thank you to customers but also serves to market the marina to outsiders. The marina decided that this year they would cook the chicken, make the salads, and supply the sides as pick-up picnic baskets. The marina will encourage boaters to pick up the basket and take it for an on-the-water meal with their family, but also invite others to enjoy take-out while exploring the marina.
Operations
Outside of events, Linton is also challenged with finding ways to encourage the excitement for boating while telling customers they can't hang around the marina.
Linton decided to market the idea of letting the marina do the spring-prep work that usually boaters did themselves, but offer it at a discounted rate.
"We'll launch and have you ready to go when things open up," became the sales pitch. With the clubhouse locked, no visitors allowed in the service department, and the only restrooms being porta potties, there was no reason to encourage boaters to come out. "We reached out to our customers who come to work on their boats and said it might be better to let us do it this year so you don't have to travel," he said. This approach led to more work for the facility than usual.
The marina also needed a strategy to let his customers know the latest news and actions amid COVID-19. The marina issues a weekly newsletter that it's using to let boaters know the latest restrictions coming from the state and town, but also what the marina is doing to comply and keep preparations for the boating season rolling along. "I can't supply all the spray and wipes that our customers will need, so I have to be transparent about those issues and ask for them to help," Linton said.
As social distancing restrictions ease up, Linton said the marina is allowing some boaters on-site to check on their boats and do a bit of work, as long as everyone keeps their distance. Most of Linton's concern is what it will look like when they are given the green light to re-open fully. How much will they need to sanitize, where do supplies come from, should picnic tables be better spaced are all questions keeping him up at night.
A new marketing campaign that came from necessity is the promotion of a new concierge service for boaters. For now, the ship store remains closed to boaters cutting off a last-minute supply chain for ice, drinks, sunscreen and snacks. "I didn't want to make excuses for what we could or couldn't do, so we've started promoting more dockside service. Our staff will bring you what you need from the store. We think this will keep the highest and quickest level of service under the circumstances," Linton said. Linton hired more employees to keep the service going smoothly.
One area of the business that Linton still isn't quite sure how to promote is the charter boats. "I worry about our charter boats. Bookings are off as people wait and see. Charters bring in groups from different parts of the country who are often not related, so I don't know how we'll handle that. Maybe we don't invite as many guests and keep it only for families. We'll need more turnaround time to clean and sanitize so boats might have to sit for a few days in between," Linton said.
Overall, he remains positive that this will be a big boating season as people are looking at boating as a safe way to keep socially distant, as well as have a great time. But he knows inviting the public back will mean posting lots of best practices on signs, in the newsletter, and in educational emails, and will mean lots of wipes, everywhere.